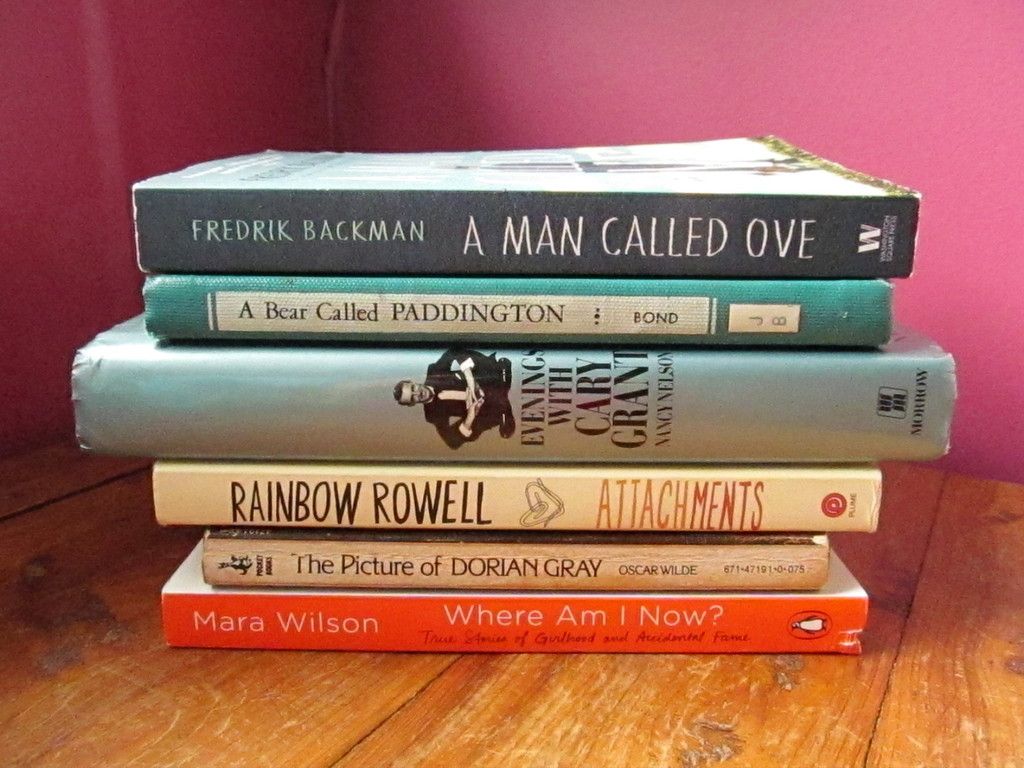 Once again, September was a pretty good reading month. I liked or loved everything I read, with one notable exception. As always, click on the titles to read my Goodreads reviews.
A Man Called Ove
, by Fredrik Backman.
I didn't love this book as much as I expected to, but I did really enjoy it. Ove was an endearing character, even though he could be so rude and annoying at times (most of the time). The relationship between him and his wife was so sweet, though also heartbreaking, knowing what you know. (I realize I'm being vague here but I don't want to spoil anything.) This book had me laughing one minute and nearly in tears the next, in a good way.
A Bear Called Paddington
, by Michael Bond.
I watched the Paddington movie last year and loved it, so I'd been wanting to read the book. It was so sweet and adorable! Speaking of endearing characters, Paddington is a perfect example of that. The book was funnier than I expected. Not as amazing as Winnie the Pooh, but still a children's classic definitely worth reading.
Evenings with Cary Grant
, by Nancy Nelson.
I didn't think that anything could make me love Cary Grant more than I already did, but this book did that. Even though he's my favorite classic film actor, I didn't know that much about his life. The format of this book is a bit unusual (and sometimes not as cohesive as I would have liked), but it was so interesting and never boring. Learning that Cary Grant, Frank Sinatra, and Gregory Peck were close friends in Grant's later years just completely made my day. (Is that weird? I just love the thought of them hanging out.)
Attachments
, by Rainbow Rowell.
This was a reread for me, and thankfully it lived up to how much I loved it the first time. It's still my favorite Rainbow Rowell book: a perfect 90s romantic comedy.
The Picture of Dorian Gray
, by Oscar Wilde.
The one big disappointment of the month. My boyfriend let me borrow this, and I'm so glad I borrowed it rather than buying it. The basic story was interesting and made me want to keep reading, but it was buried under annoying, unlikable characters and rambling, pointless speeches. I'm glad I read it, but I don't see myself ever reading it again. (Dorian Gray, join Wuthering Heights on that particular shelf.)
Where Am I Now? True Stories of Girlhood and Accidental Fame
, by Mara Wilson.
Yes, Mara Wilson is the little girl from Matilda. That's the main reason why I wanted to read this book...I grew up loving that movie (still do) and Miss Trunchbull is, to this day, one of the most terrifying characters I've encountered. Penguin was kind enough to send me a copy of this book to read and review, and while I liked it, I didn't love it. It was a quick and interesting read. Mara is very liberal and I personally don't agree with her on some things, but that's fine. It's her story and she told it pretty well.