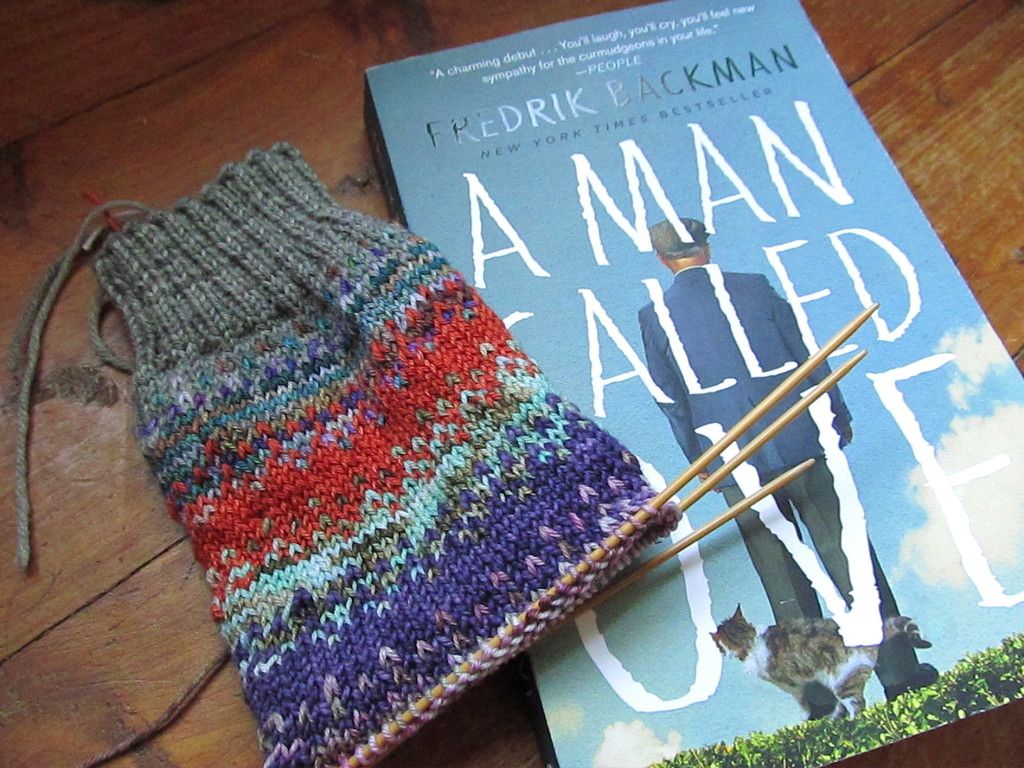 Reading:
A Man Called Ove, by Fredrik Backman. This book was an impulse buy. I was drawn to it because 1) I love the cover, 2) It was originally published in Swedish, and 3) It's supposed to be a sweet, charming story about a grumpy, somewhat antisocial man, and that sounded appealing to me for some reason, ha. So far I'm really enjoying it.
Knitting:
I finished my
tweed fall socks
and immediately cast on the
Pixel Rise
socks, which I've been very excited about knitting ever since the pattern came out last month. I don't have much experience in colorwork, but this pattern is easy enough that I'm not having any problems (the pattern is toe up, but I'm knitting these cuff down). The only thing I'm nervous about is trying an afterthought heel for the first time. This sock is
so
addicting! I can't stop knitting because I'm always excited about choosing the next color and seeing how it looks. :) I'm just trying not to think about weaving in all of those ends...
{Yarn Along is a weekly link up hosted by Ginny
where you can share what you've been knitting and reading.}