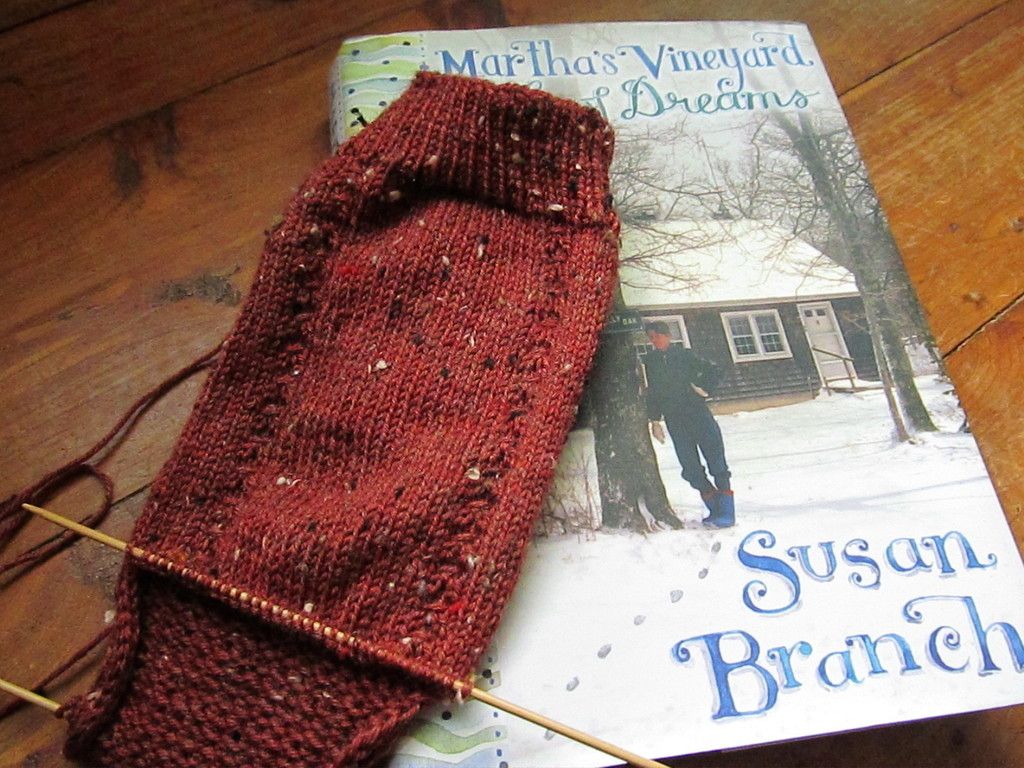 Reading:
Martha's Vineyard: Isle of Dreams, by Susan Branch. Despite the cheesiness of these books at times, I've really been enjoying them (after getting past the fact that they don't feel like something I would normally read). My favorite one is, by far,
A Fine Romance: Falling in Love with the English Countryside
. But I've really enjoyed the two "prequels," too.
Knitting:
I'm nearly finished with my pair of
Impossible Girl Socks
! I'm at the heel on the second sock. Though you can't really see the fake cables unless the socks are being worn, I really like how this tweed yarn knitted up into this pattern. Just enough small details to keep them from being boring. :)
{Yarn Along is a weekly link up hosted by Ginny
where you can share what you've been knitting and reading.}