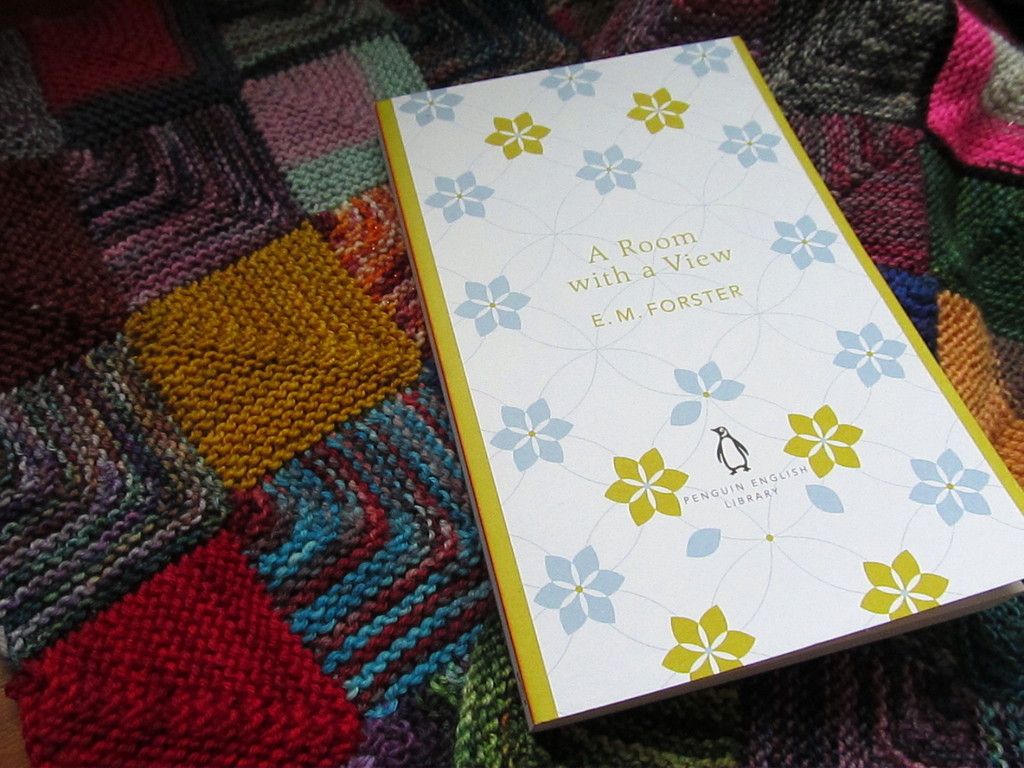 Reading:
A Room with a View, by E.M. Forster. I've heard such good things about this book, and I've been meaning to read it for a while. So far it's very enjoyable, though I haven't yet reached a point where I'm drawn in and absolutely loving it.
Knitting:
Still knitting away on hats to sell at festivals this fall...I'm not quite halfway to my goal yet. (They're just simple hats, but I'm listing them all
on Ravelry
, if you're curious.) In between, I made my mom
a shawl for her birthday
and I've been adding a few squares to my sock yarn scrap blanket.
{Yarn Along is a weekly link up hosted by Ginny
where you can share what you've been knitting and reading.}