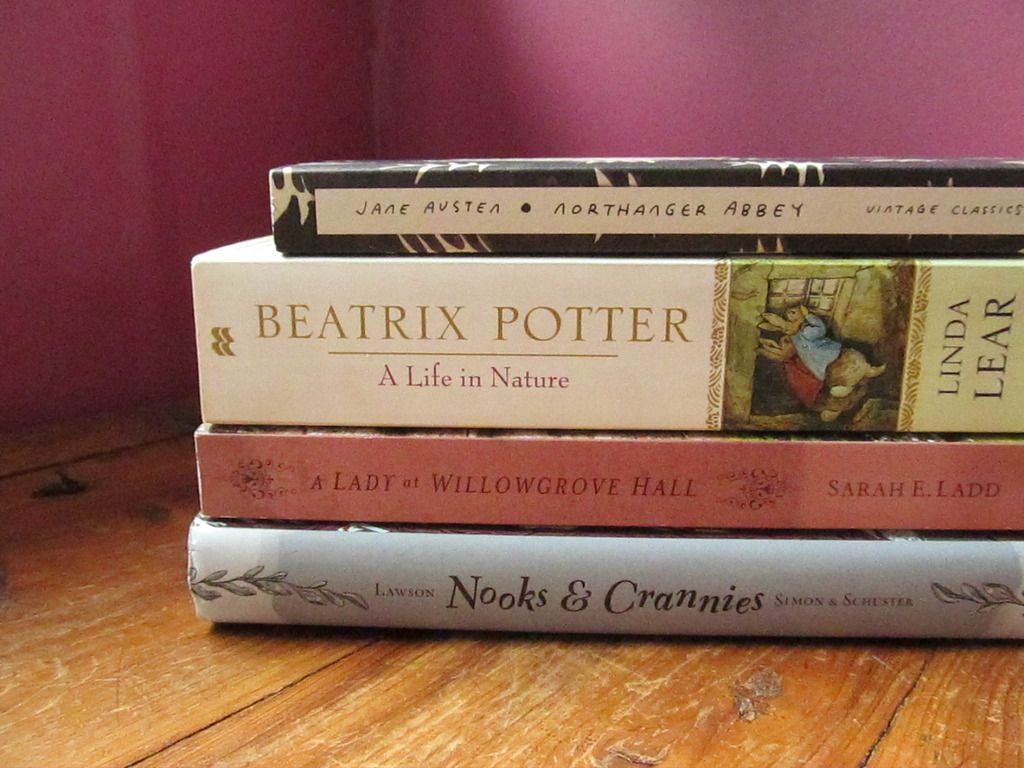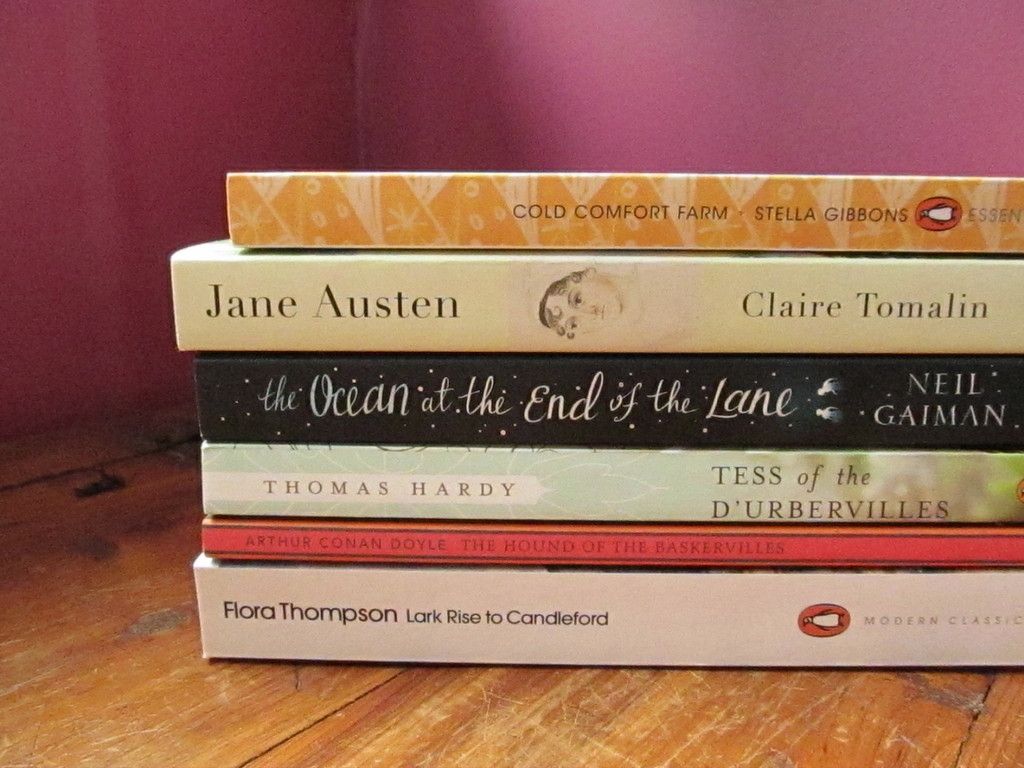 Ever since I finished reading
this book
last month, I've been obsessed with the idea of the English countryside (again). I just want to rewatch Cranford and Lark Rise to Candleford and Poldark and all of those wonderful BBC mini-series that are full of gorgeous scenery. Then this week I discovered the
Penguin English Journeys collection
. (How beautiful are they??) To distract myself from buying any of them, I looked through my bookshelves and found some books that make me think of rural England. Hopefully I can read some of these soon! (With one exception, I haven't yet read these books, so I might be mistaken about where a couple of them are set.)
Northanger Abbey, by Jane Austen. I read this years ago, and it's the only of Austen's novels that I've only read once. So it's long overdue a reread!
Beatrix Potter: A Life in Nature, by Linda Lear. Beatrix Potter was such a talented, fascinating person. I checked this book out from the library once but hardly got the chance to start it before it had to be returned. Now I own a copy, but it's a chunky book with fine print and therefore a bit intimidating.
A Lady at Willowgrove Hall, by Sarah E. Ladd. I loved the first two books in this series, so I'm not sure why I haven't read this one yet.
Nooks & Crannies, by Jessica Lawson. This children's story takes place on an English estate, and the main character has a pet mouse named Pemberley (aka, Mr. Darcy's house).
Cold Comfort Farm, by Stella Gibbons. I've seen the film adaptation and don't remember loving it, but maybe I just wasn't in the mood for that sort of humor. I've heard good things about the book.
Jane Austen: A Life, by Claire Tomalin. Another biography that I started once but never finished.
The Ocean at the End of the Lane, by Neil Gaiman. The summary of this book mentions a pond and a farmhouse, so I'm assuming it's set in the countryside. :)
Tess of the D'urbervilles, by Thomas Hardy.
Yes, I've heard many things about the depressing-ness of this book, but I really loved
Far From the Madding Crowd
. I want to read more Thomas Hardly and this is the only other of his books I own.
The Hound of the Baskervilles, by Arthur Conan Doyle. I've seen multiple adaptations of this one so I know the story, but I haven't yet read the book.
Lark Rise to Candleford, by Flora Thompson. This is one of my favorite BBC shows, so of course I want to read the book (or books, because this is a bind-up of three) that it's based on.
Any recommendations for books set in the English countryside?