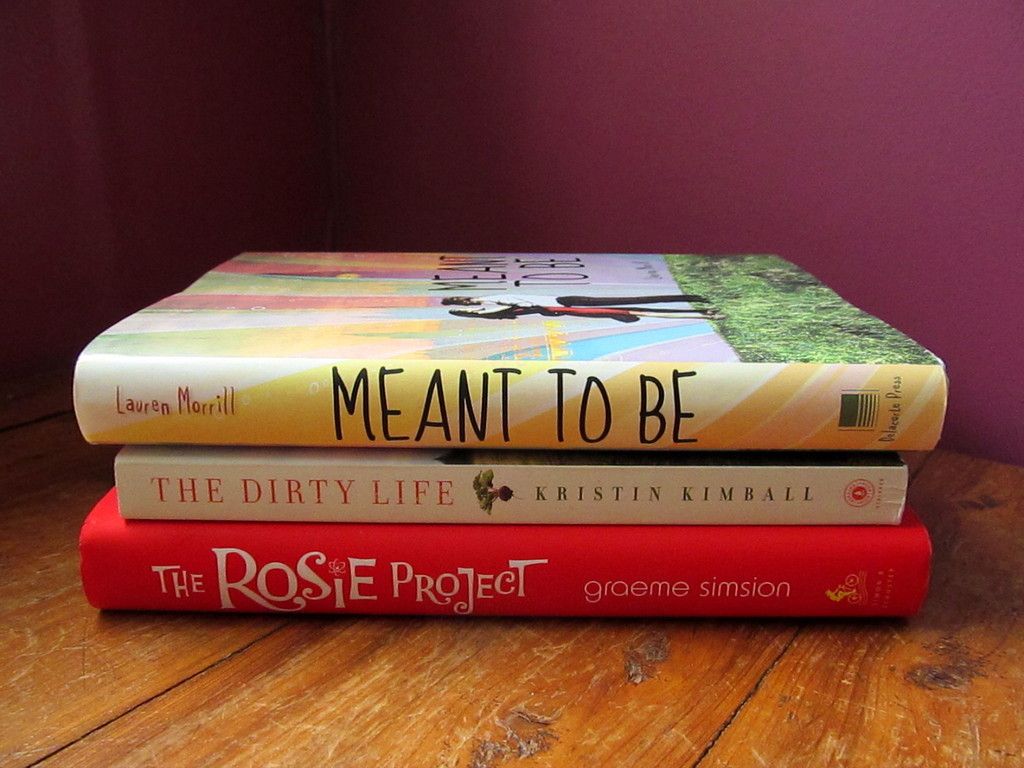 What a sad little pile of books! Yeah...I definitely didn't get a lot of reading done in April. As usual, click on the titles to read my Goodreads reviews.
Meant To Be
, by Lauren Morrill.
I bought this book a couple of years ago, mostly because of the pretty cover and the fact that it's set in London. Unfortunately, it was disappointing. With her type-A planner and rule-following personality, I could relate to Julia, the main character, at times. But she was also annoying and wishy-washy. And Jason just got on my nerves.
The Dirty Life
, by Kristin Kimball.
I really enjoyed this memoir! With the way that the author fell into farming (she fell in love with a farmer), I thought she might romanticize it. But she was very honest and blunt about the difficult parts of that lifestyle. It was a very interesting and engaging read.
The Rosie Project
, by Graeme Simsion.
This book was like a romantic comedy starring Adrian Monk (of the TV show Monk). It read so much like a movie, which made sense when I found out that it was originally written as a screenplay (and apparently it's been optioned as a film?). It was a fluffy rom-com, but with a few unique aspects: the most enjoyable of those being Don Tillman, the main character. I really liked it, but a few things kept me from loving it (particularly some profanity and a character named Gene).