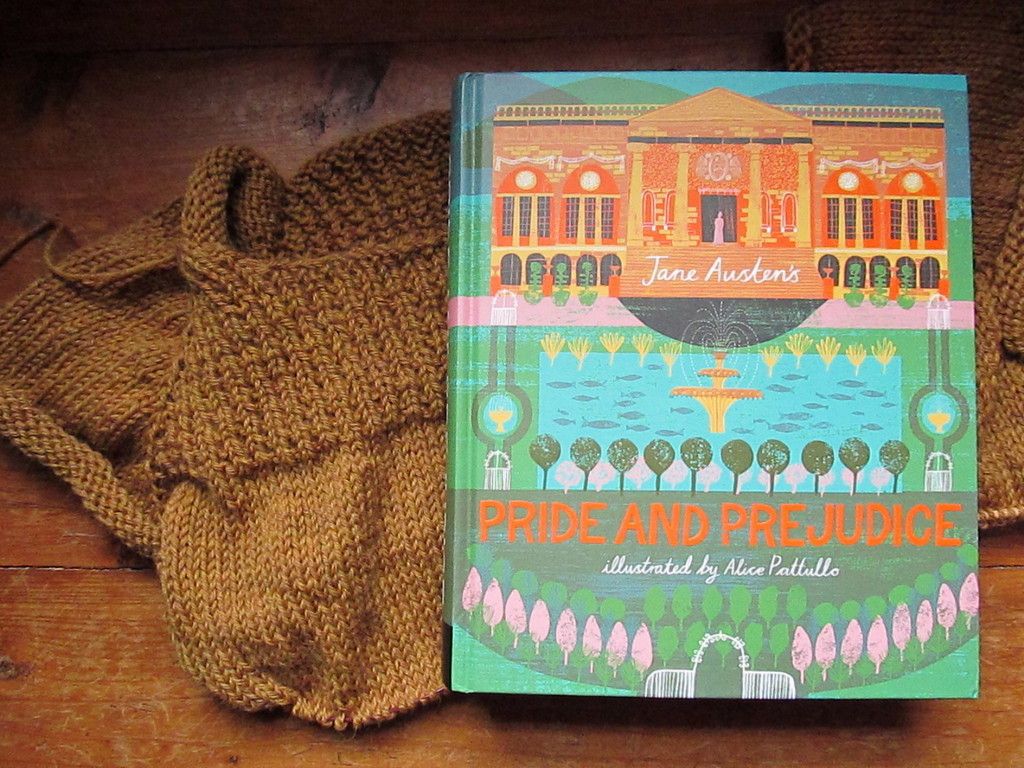 Reading:
I'm rereading one of my absolute favorite books, Pride and Prejudice. This time I'm reading it in this illustrated edition (which I wrote about
here
), and it is
so pretty
. I didn't think that Pride and Prejudice could get any better, but apparently it can. :)
Knitting:
After taking a week off to make a couple of hats, I'm back to knitting on
my new sweater
. I'm doing that second-guessing thing that I always do when I'm knitting a sweater: one minute I'm confident that it'll fit fine, and the next I'm convinced that it's going to turn out too large or too small. I'm a couple of inches past the underarm, and after trying it on, it looks like it'll be slightly looser than I expected, but hopefully not too big. (And this is after going down a sweater size
and
a needle size.) The interesting texture at the top is finished, so now it's nothing but mindless stockinette stitch for quite a while.
{Yarn Along is a weekly link up hosted by Ginny
where you can share what you've been knitting and reading.}