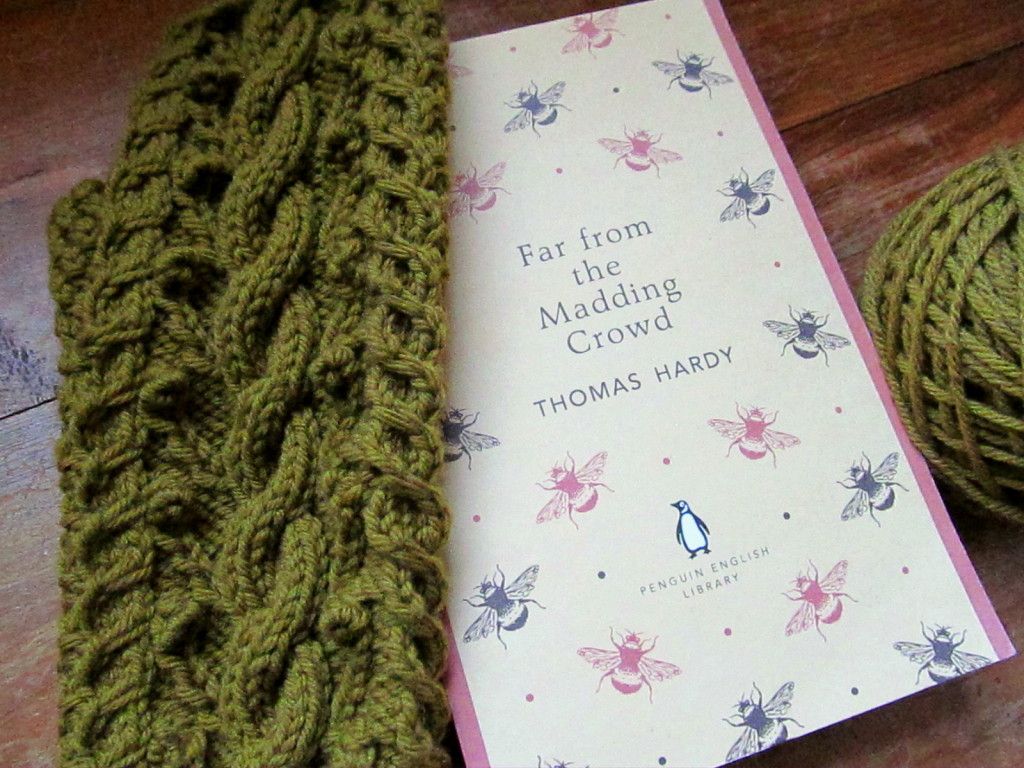 Reading:
Far From the Madding Crowd, by Thomas Hardy. I want to see the most recent film adaptation of this book so badly, but I'm determined to read the book first. This is my first Thomas Hardy novel, and honestly, I was intimidated about starting it. It took me several pages to settle into the wordiness of his writing style, but I'm actually enjoying it a lot more than I expected to so far. There have been some beautifully descriptive passages, and I like the way that Hardy paints his characters...it feels like he knows them really well and it makes you feel that you do, too. I think this will be one of those books that takes me a while to read, but that's okay.
Knitting:
My first pair of
mittens
. I'm tired of my hands freezing when I'm driving, and I don't feel like knitting a full pair of gloves at the moment, so...mittens. (It should be fun trying to adjust the heat, music, etc. while wearing these, ha!)
The pattern
is enjoyable to knit, interesting while still being easy, and I love the resulting texture (on both the front and back of the mittens).
{Yarn Along is a weekly link up hosted by Ginny
where you can share what you've been knitting and reading.}