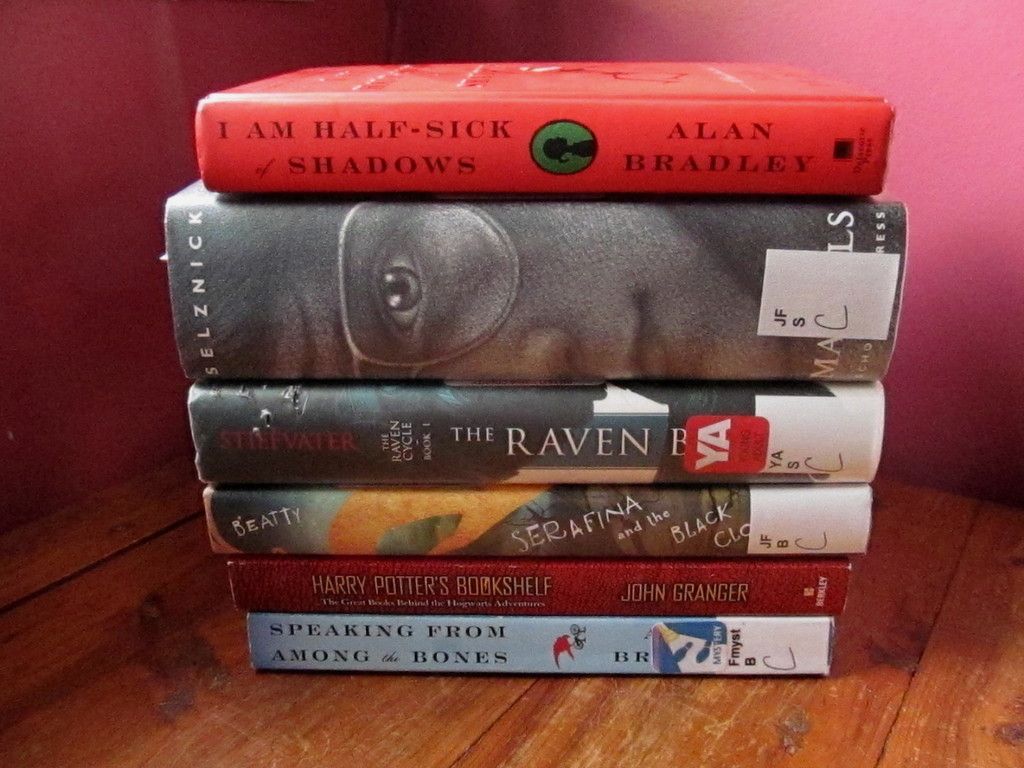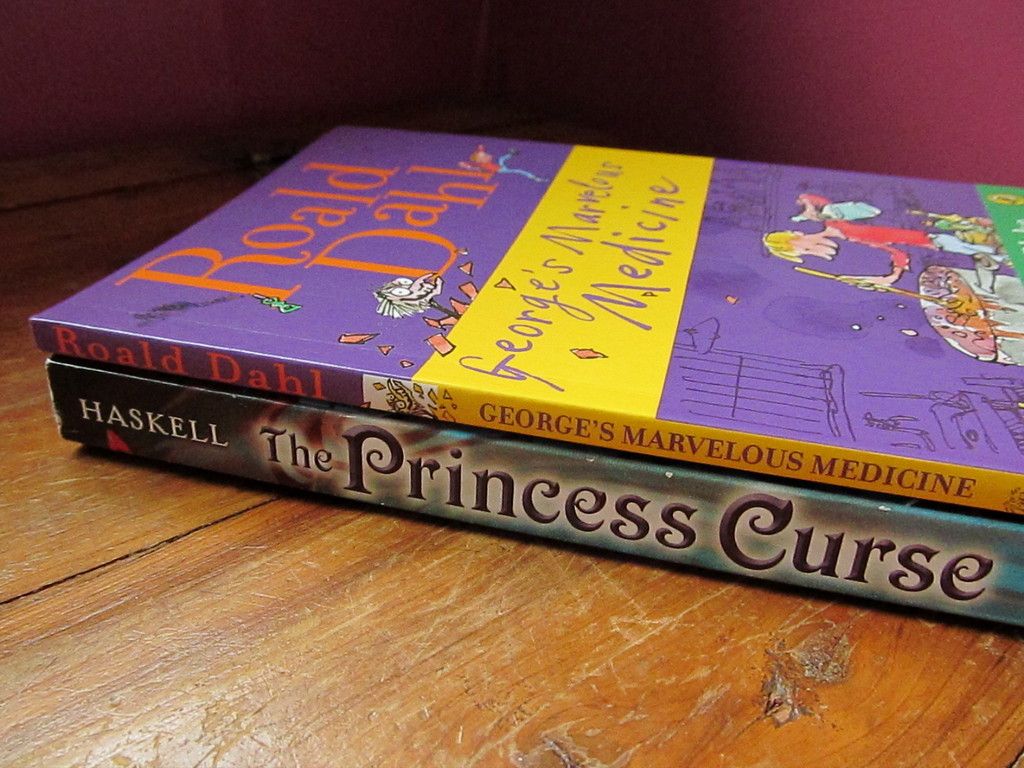 December was a bit hit-or-miss as far as reading goes. There are two photos this month because I had to take the first one before returning those library books, not knowing what else I'd read later on in the month. :)
I Am Half-Sick of Shadows, by Alan Bradley.
It had been over a year and a half since I last read a book from this series. I enjoy these books so much! Flavia de Luce (a twelve year old girl who is obsessed with chemistry, particularly poisons, and solving murders) is such an endearing character. These books are all about the characters for me, and the Christmas setting made this one even cozier.
The Marvels
, by Brian Selznick.
Though I really love The Invention of Hugo Cabret and Wonderstruck, unfortunately I didn't enjoy this book. The illustrated section was gorgeous, of course, but the written section didn't hold my attention at all.
The Raven Boys, by Maggie Stiefvater.
This book was so strange. I actually enjoyed it a lot more than I expected to, since it was so far away from what I normally read. The main plot point felt a little silly to me, but I got sucked in by the writing and interesting characters and the odd atmosphere of the story. It almost had a magical realism vibe, which is something I like.
Serafina and the Black Cloak
, by Robert Beatty.
I had such high expectations for this book! The cover is gorgeous, it's set at the Biltmore Estate in North Carolina (a historical house several hours from where I live), it's a mystery...but unfortunately I was so disappointed. I didn't feel invested in the characters or story at all, and if the book hadn't been so short, I probably wouldn't have finished it.
Harry Potter's Bookshelf
, by John Granger.
I liked this one at first, when he was comparing aspects of Harry Potter to Jane Austen, Gothic literature, etc. But soon it became less comparison and more analysis, and that just wasn't what I was expecting.
Speaking From Among the Bones, by Alan Bradley.
This was probably my favorite book in the Flavia de Luce series so far, though I can't really explain why. All of the characters in the family and the village just grow on me with each book.
George's Marvelous Medicine, by Roald Dahl.
I feel like this book only took me about half an hour to read, because it is
so
short. It was amusing but not my favorite from Roald Dahl.
The Princess Curse, by Merrie Haskell.
I really need to stop having such high expectations for certain books. This one felt a little weird to me. And it took me nearly 200 pages to get into the story (which isn't a good thing for a book that's only about 350 pages long). It was just okay.