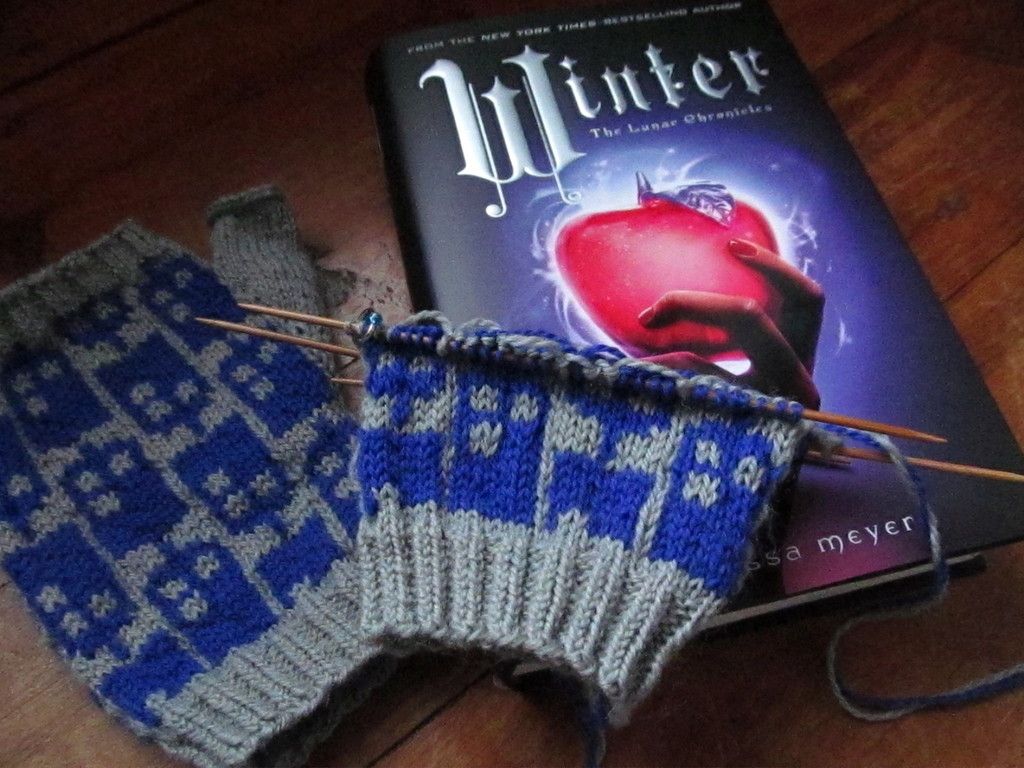 Reading:
Winter, by Marissa Meyer. I'm so excited for this book! I don't read much YA, but the Lunar Chronicles series is incredible. It's basically fairy tale retellings set in a futuristic world...think Cinderella and Rapunzel (and others) mixed with Doctor Who. These books are funny and action-packed and very addicting, and this is the final book in the series. I highly recommend checking them out, even if they don't sound like the sort of thing you'd normally read. (I held off on reading them for a long time for that reason, but then I felt silly after I realized how good they are.)
Knitting:
I'm still working on my first colorwork project, my
TARDIS mitts
! The first one is finished, and though it's a little bigger than I'd like, going down a needle size helped a lot. I'm really happy with how my improvised thumb gusset turned out, too. I was hoping to finish these before I started on my Christmas gift knitting, but that yarn is supposed to arrive tomorrow...so the mitts might have to get set aside for a few weeks.
{Yarn Along is a weekly link up hosted by Ginny
where you can share what you've been knitting and reading.}