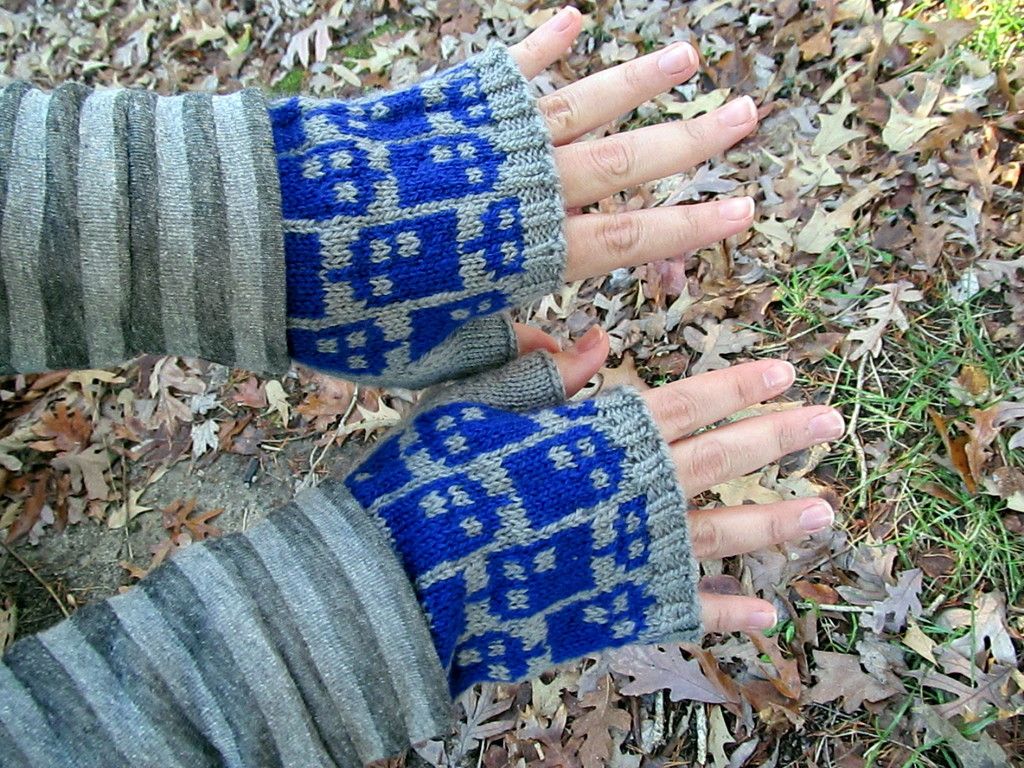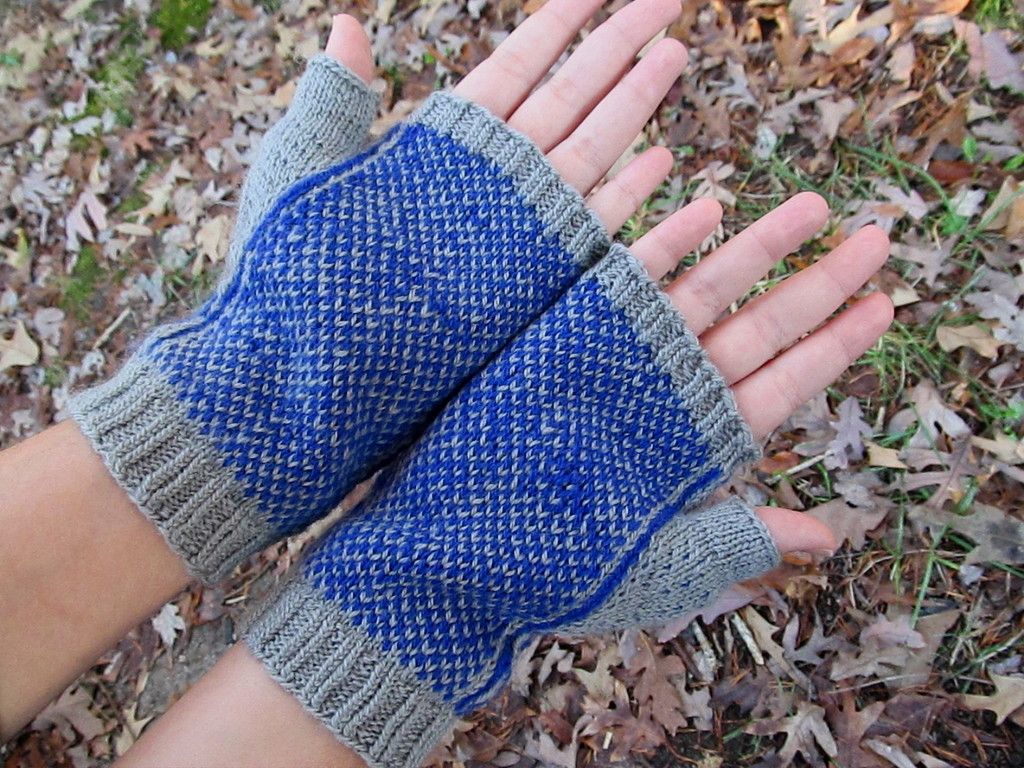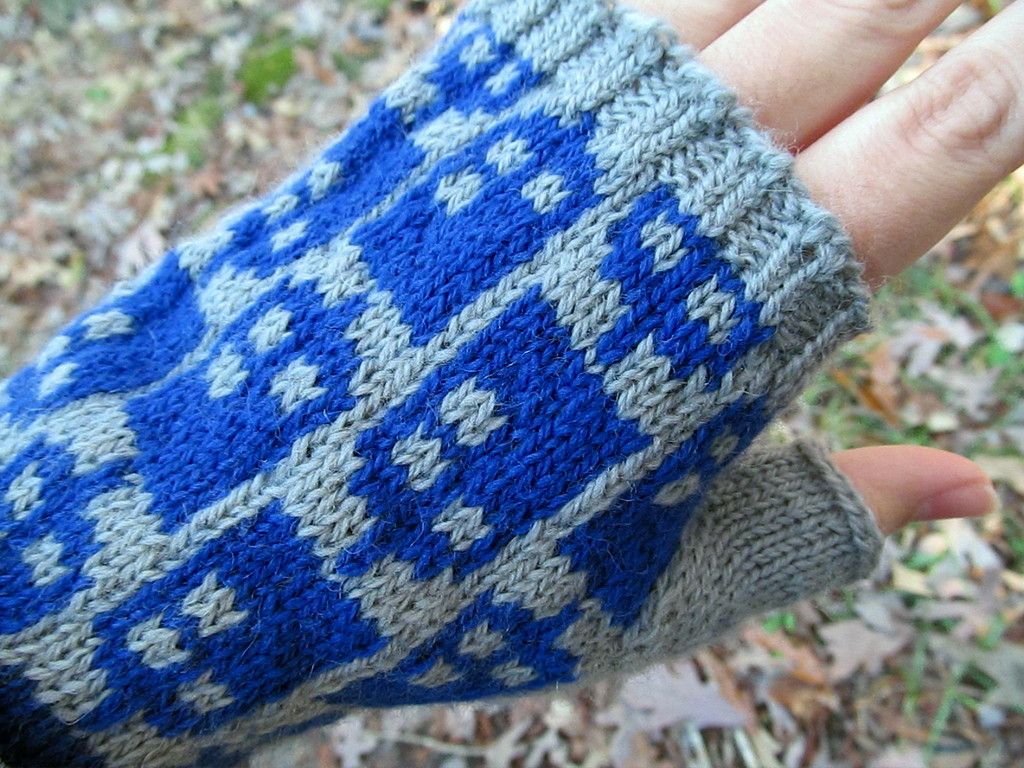 My first colorwork project is finished! One of my goals over the past year (and last year, too, I think?) was to learn how to knit colorwork. It turns out that, just like everyone said, it wasn't as scary as I'd expected. :)
I used the
Police Box Mittens
pattern, though obviously I chose the fingerless gloves version. The only real change I made was to add a thumb gusset instead of doing an afterthought thumb. A lot of people mentioned in their project pages that they added a gusset or wished they'd added one, but nobody really gave specific instructions for how to do so. I'm not good at improvising, but I looked at several other patterns and managed to figure it out. (I went into more detail on my project page.) I also went down to size 1 needles (the smallest I've ever knit with!) because the mitts were turning out huge on size 2's. They're still slightly big, especially around the wrist. The yarn is KnitPicks Palette, in celestial and silver. It was splitty at times, but I like how it's wooly and slightly fuzzy.
You can definitely tell that I'm new to colorwork if you look closely. :) My tension puckered the knitting a bit at the edges, and in some spots you can see the blue through the gray where I trapped the floats...especially on the thumb gusset. But even though they're not perfect, I'm so proud of these! They were really addicting to work on. It's sort of like using self-striping yarn: I would always think,
one more repeat, and then I'll stop
. Being able to knit colorwork opens up a ton of new pattern possibilities. (I have been eyeing
this sweater
for a long time!)
Ravelry project page
.