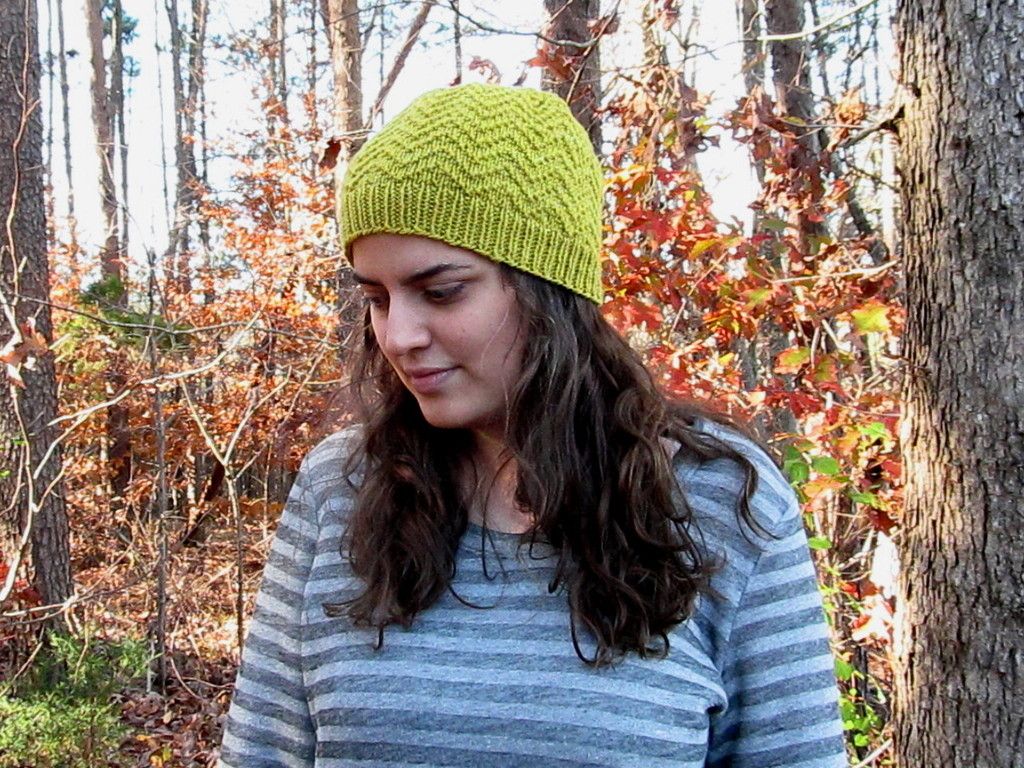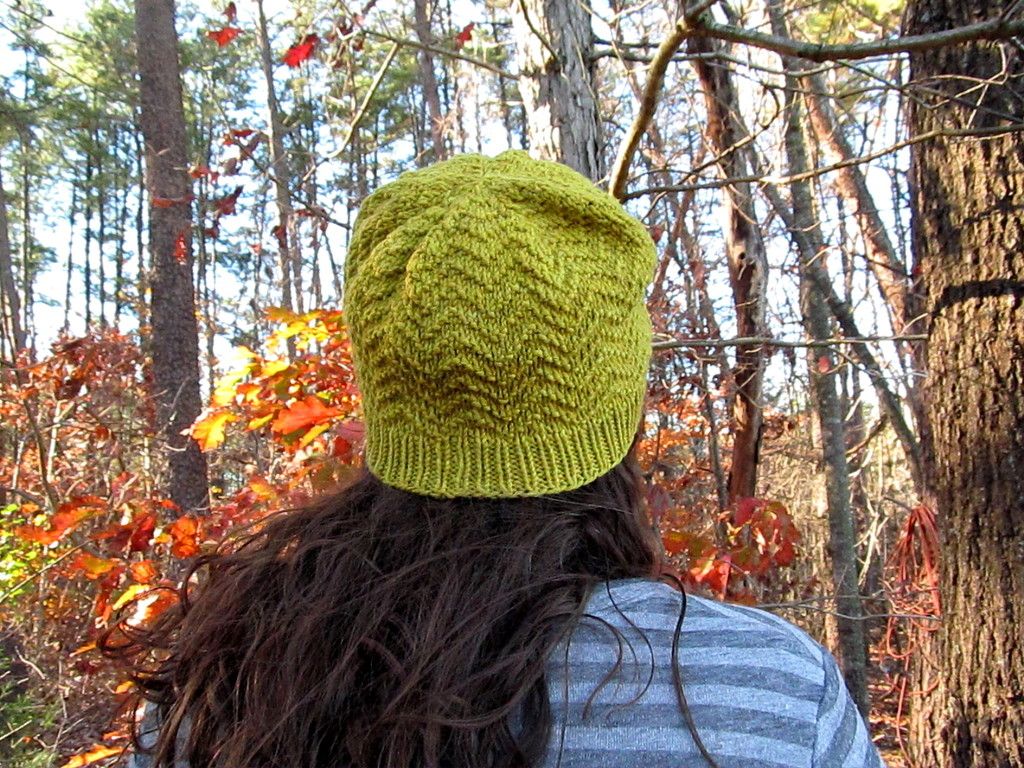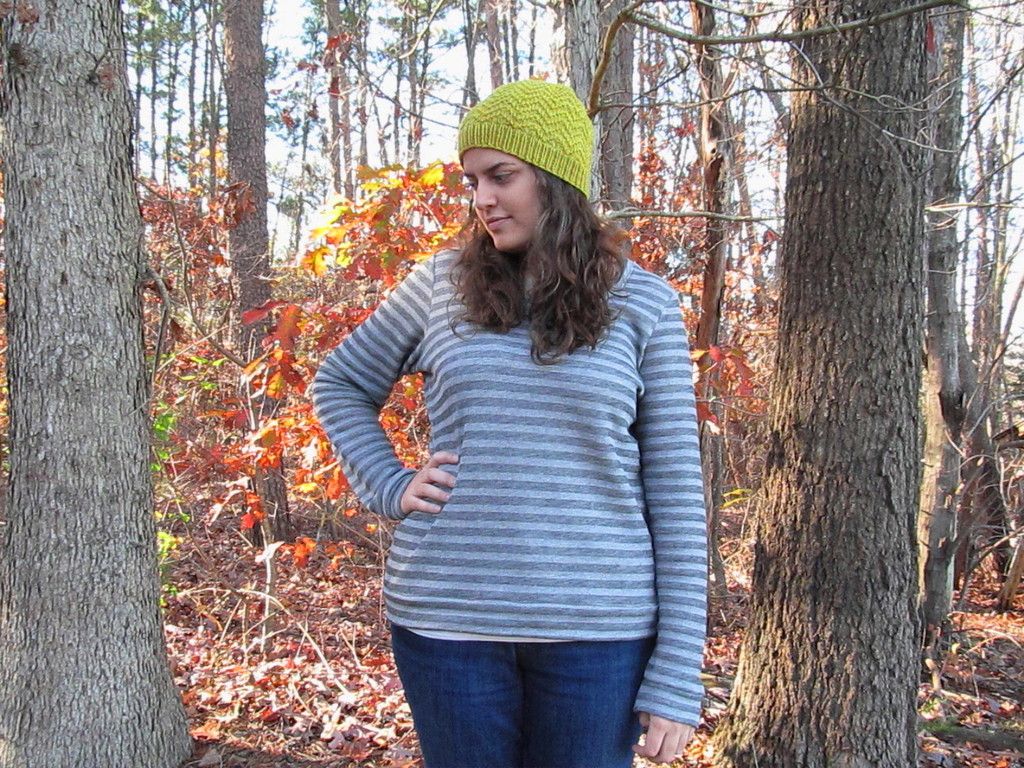 Back in the spring, I won a skein of
Liesl's naturally dyed yarn
in a giveaway (ironically, on a blog that I'd just started reading, though I've been following
Liesl's blog
for a long time). It was some DK organic Merino, dyed with marigolds...a gorgeous shade of yellow, which happens to be my favorite color. Originally I had other plans, but ended up deciding on a hat.
I used the
FreshMint
pattern, and while the larger size should theoretically have been snug on my head, it was too big. So I went down a needle size and it seems to have worked out okay. I'm still not crazy about how loose it is at the crown, but I really like the chevron design made from purl stitches.
The yarn was wonderful to knit with, of course. It's so soft but still feels sturdy, and I love the color. When I posted a work in progress picture of this hat here, someone had mentioned that they wished they could pull off wearing this color. Honestly, while I know what colors I'm drawn to and which ones I wear the most, I'm
not
one of those people who knows what colors match with their skin tone, hair color, etc. I don't know if this is a color I "should" be wearing or not, but that doesn't bother me.
Ravelry project page
.
I made this sweatshirt last week, and while it's not very flattering, it's probably the most cozy garment I've ever sewn. :)
Of course
, it was made from the Renfrew shirt pattern. The fabric is
this sweatshirt fleece
from Girl Charlee, which is made in America. It looks like a regular knit on the outside, but the wrong side is a brushed fleece. Because sweatshirt fleece is supposed to not be as stretchy as regular knit fabric, I added an inch to each side seam because obviously I didn't want a sweatshirt to be too tight. But this fabric has a lot of stretch, and making it bigger wasn't necessary at all. I ended up taking in the side seams until it was about the normal size of my t-shirts. I'm not sure how well this sweatshirt will hold up (the fleece side shed a lot when I prewashed it), but for now, it sure is comfortable. :)