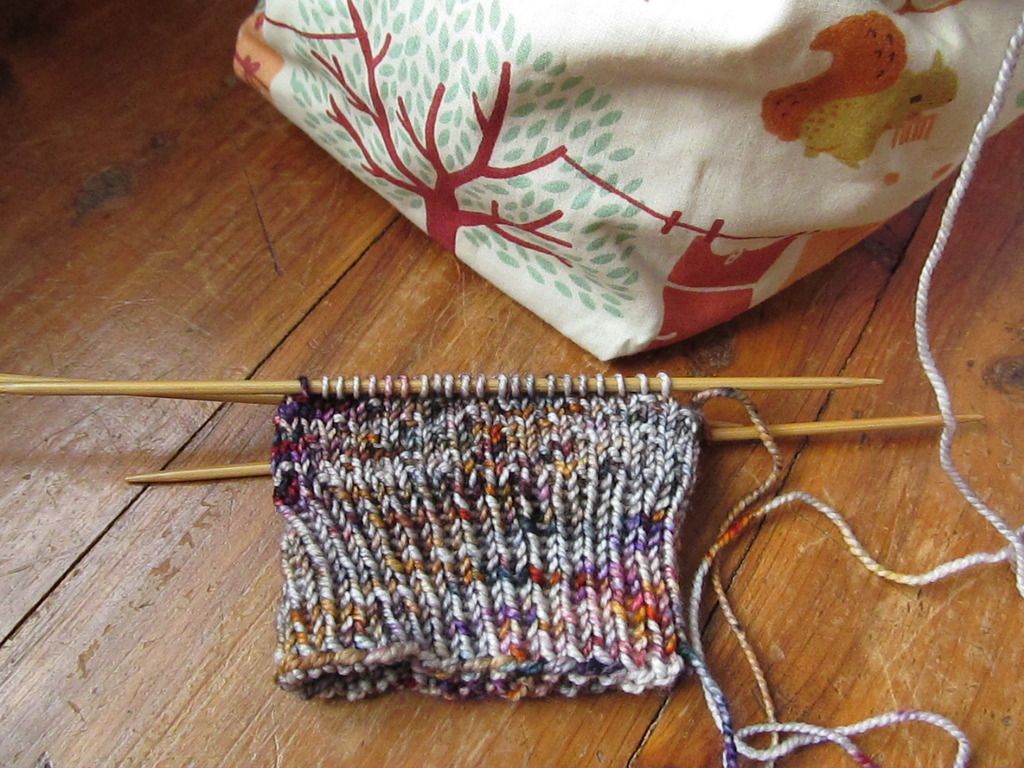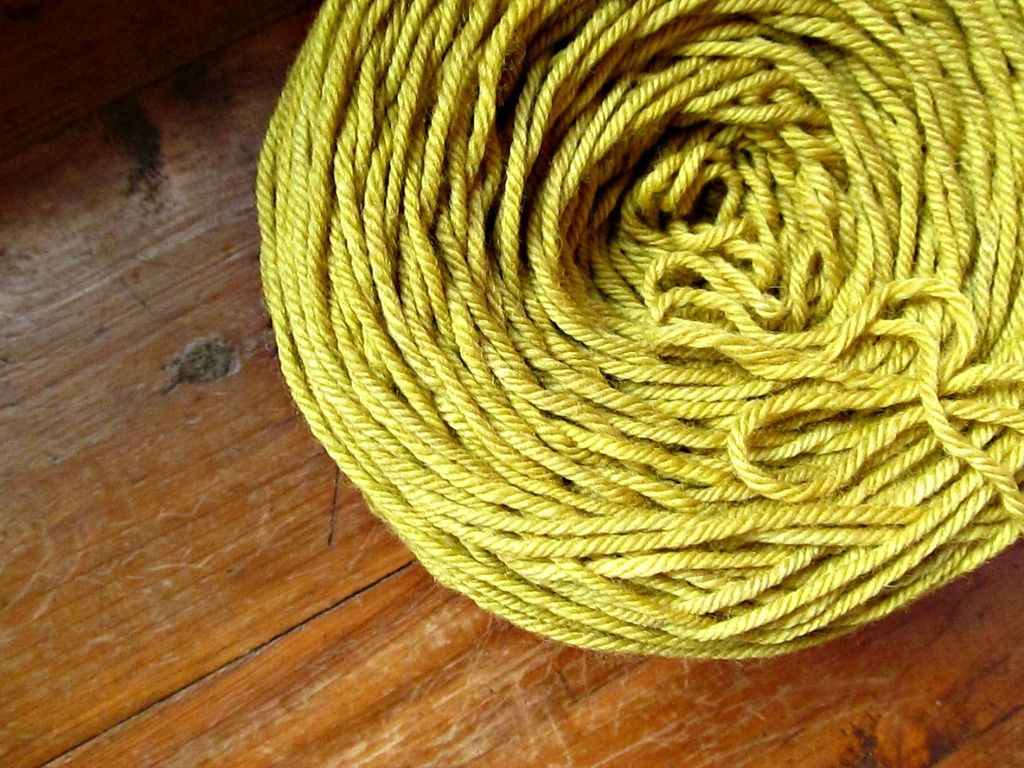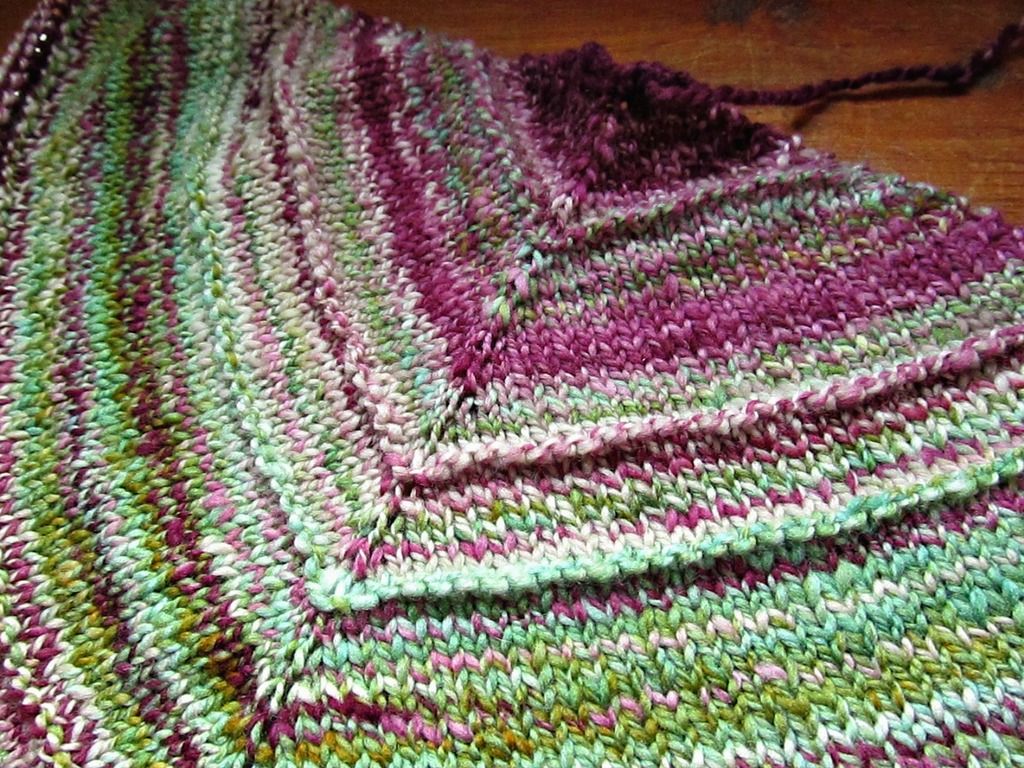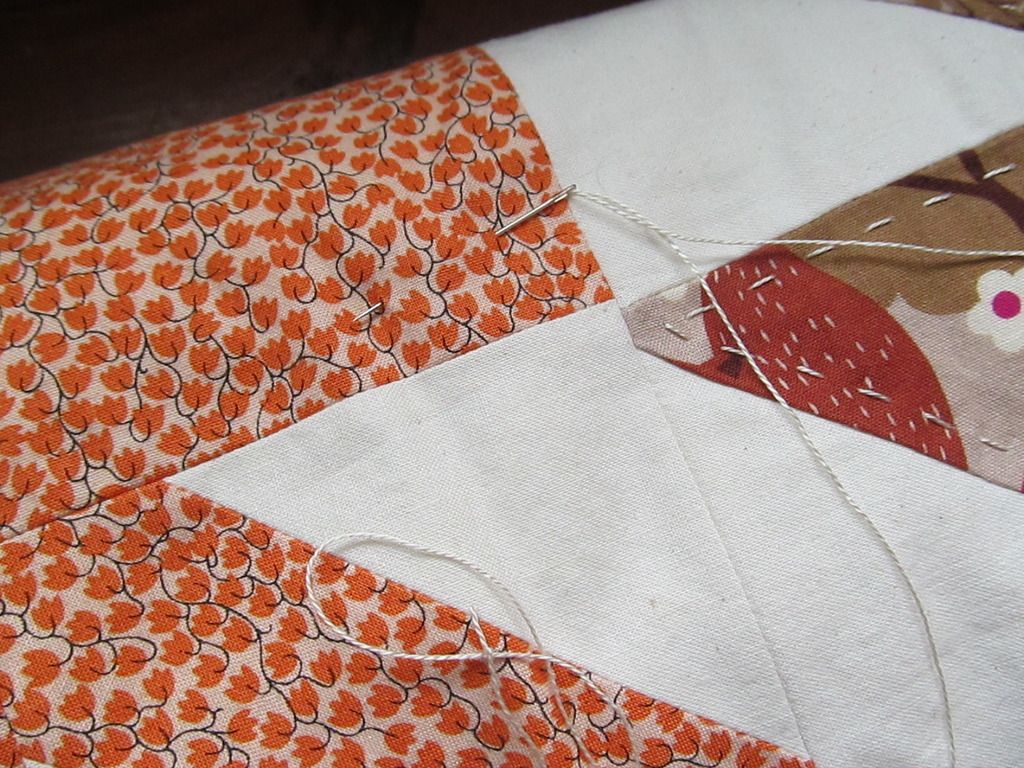 I'm a monogamous knitter...having too many projects going at once stresses me out. I usually have two works in progress at any time: a pair of socks and something else. But for some reason, over the past week or so I've just been wanting to cast on
everything
. I'll have to start Christmas knitting soon (should have already started, honestly), but somehow all of my new projects are for myself. Oops.
Since I finished my
wizard stripes socks
, I went ahead and started a new pair. This yarn feels so fall-ish to me...it's a speckled yarn from
Spun Right Round
. I'm doing another pair of
Hermione's Everyday Socks
. I love how just a few purl stitches can add so much texture!
As I've
mentioned
, I also started a hat,
FreshMint
, using some marigold-dyed yarn from Liesl at
Buckaloo View
that I won in a giveaway earlier this year. The hat was turning out too large (I have a big head, so I don't know why this has been happening to me lately!), so I decided to rip it out and start over. Well, I haven't cast on again yet, because I got distracted by my
new handspun yarn
. It's always frustrating to have to rip out a knitting project, so I convinced myself that it would be okay to step away from the hat for a while and cast on a shawl from my handspun.
And as you can see, that got out of hand really quickly. I haven't started the hat over because I can't stop knitting on the shawl. It's the
Boneyard Shawl
, though mine will be a fairly small version. Instead of doing the garter ridges every 12 rows, I'm just adding one whenever I feel like it. (I'll call that a design element but mostly I'm lazy and didn't feel like counting rows.)
On a non-knitting related note, I've finally picked up my
fall quilt
again. I couldn't work on it any this summer because it was just too hot to have it on my lap. I'm very slow at hand quilting. I'm going around the edges of each leaf block, and I can only get two blocks done while watching a movie. I still have 8 or 10 blocks to go, and then the plain white blocks (I'm going to do some sort of small leaf design in those, just so I don't have huge un-quilted spaces). I love the quilt so I know it's worth all of the time it has taken, but I really hope it's finished in enough time to use this year. :)
What have you been working on lately?