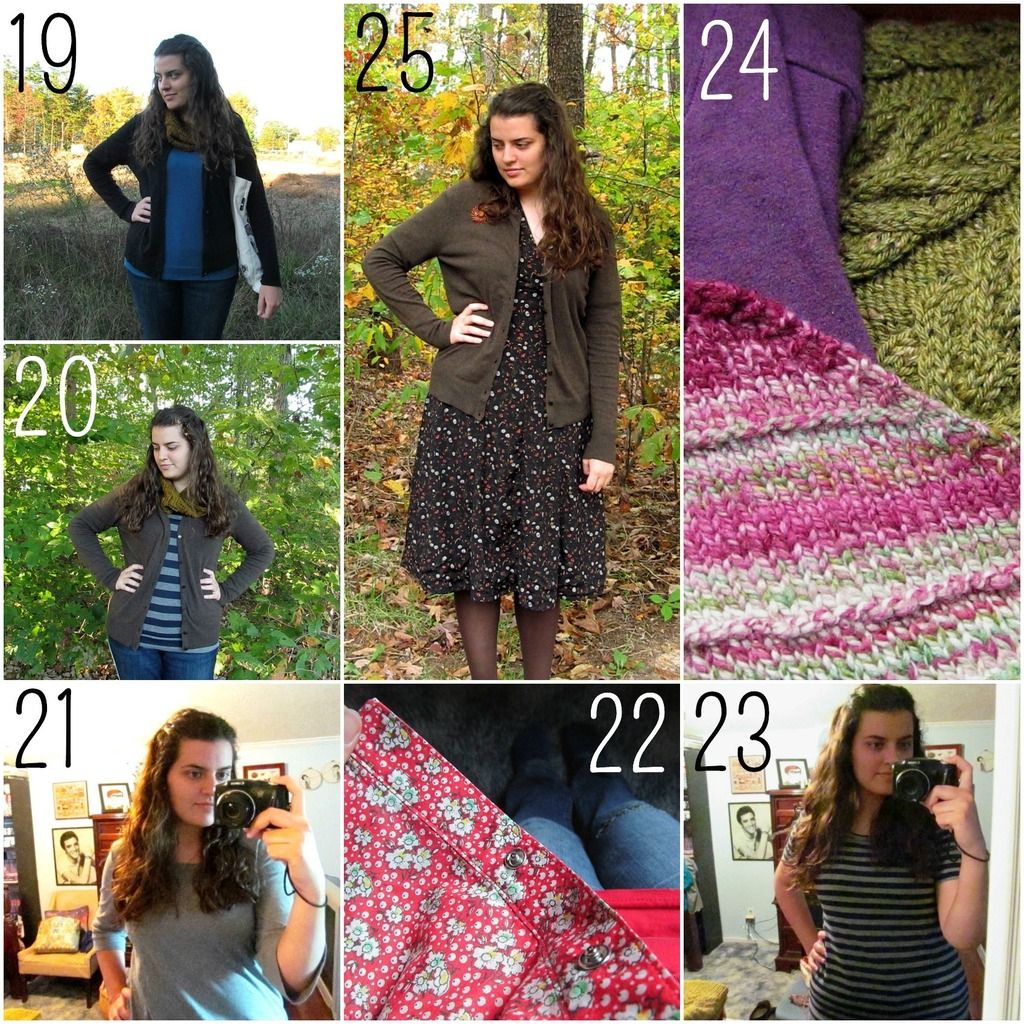 Day 19:
I wore a
teal Renfrew
and my
Downton Cowl
.
Day 20:
I mentioned in my
Loved post
that I wear
this cowl
all the time, and here's the proof. It matches with everything. :) I also wore a long-sleeved striped Renfrew.
Day 21:
And yet another Renfrew appearance. I wore my
first one
again.
Day 22:
I wore
this red shirt
, and I finally
mended
the knee of those jeans.
Day 23:
My niece turned two, and I wore a striped Renfrew to her birthday party. (The stripes are thinner, but the colors are almost identical to the one I wore on Tuesday.)
Day 24:
I had a craft fair and spinning demonstration on Saturday, and it was the first day this month I forgot to get a picture of what I wore! My mom took a few pictures with her camera, but I have no way of getting them on my computer. Anyway, I wore a purple Renfrew under my
antler cardigan
and my
handspun shawl
.
Day 25:
I wore my
second swing dress
to church. I prefer the fabric of this one to my first one, but for some reason I still tend to wear the first one more.