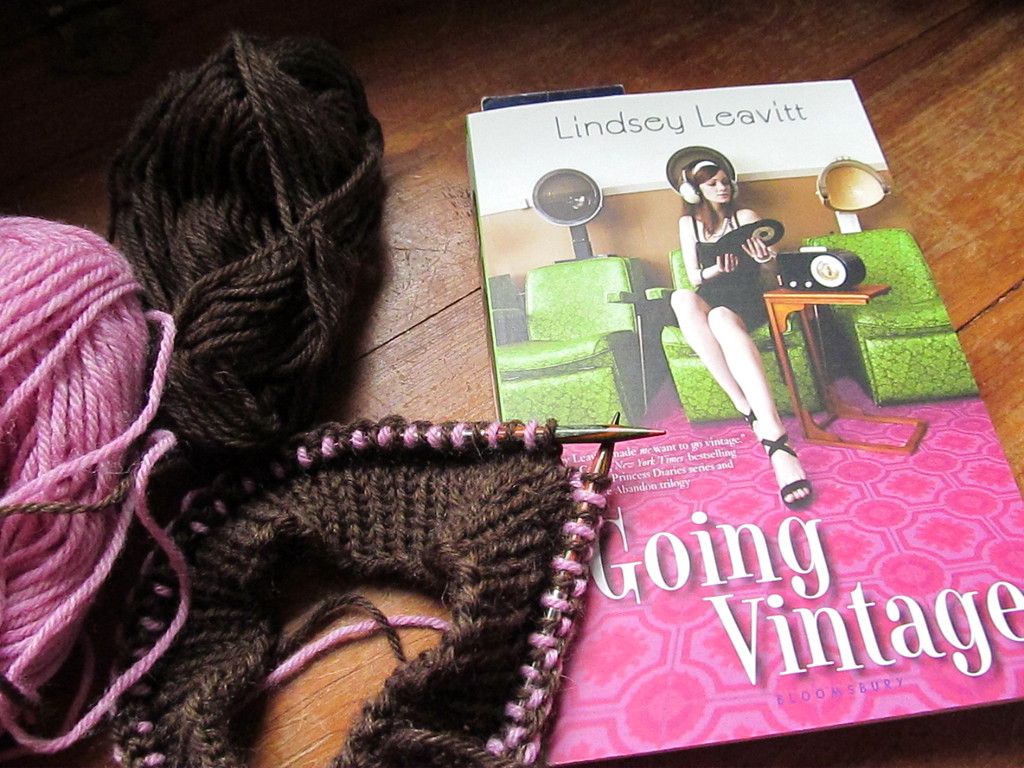 Reading:
Going Vintage, by Lindsey Leavitt. I loved the last two books that I read, but they were both sort of unusual experiences. (How Green Was My Valley was so good, but took me two and a half weeks to read. And I absolutely loved We Have Always Lived in the Castle, but it was dark and very bizarre.) So I'm definitely ready for something light and fluffy! This one is about a teenage girl who decides to quit technology and "go vintage" by completing a list of goals that her grandmother wrote in the 60s. It sounds like it'll be cute and a nice change from what I've been reading lately. :)
Knitting:
I'm still knitting hats to sell. October is sneaking up on me, and my first craft fair of the fall is only a week and a half away! I got tired of knitting solid colored and striped hats, so lately I've been knitting ones with a bit of easy colorwork at the bottom, inspired by the
Golden Pear
pattern. My current one is going to be a children's version of
this baby hat
that I made last week. I want to knit some colorwork mittens this winter, so I'm hoping this basic colorwork will give me the confidence to attempt that.
{Yarn Along is a weekly link up hosted by Ginny
where you can share what you've been knitting and reading.}