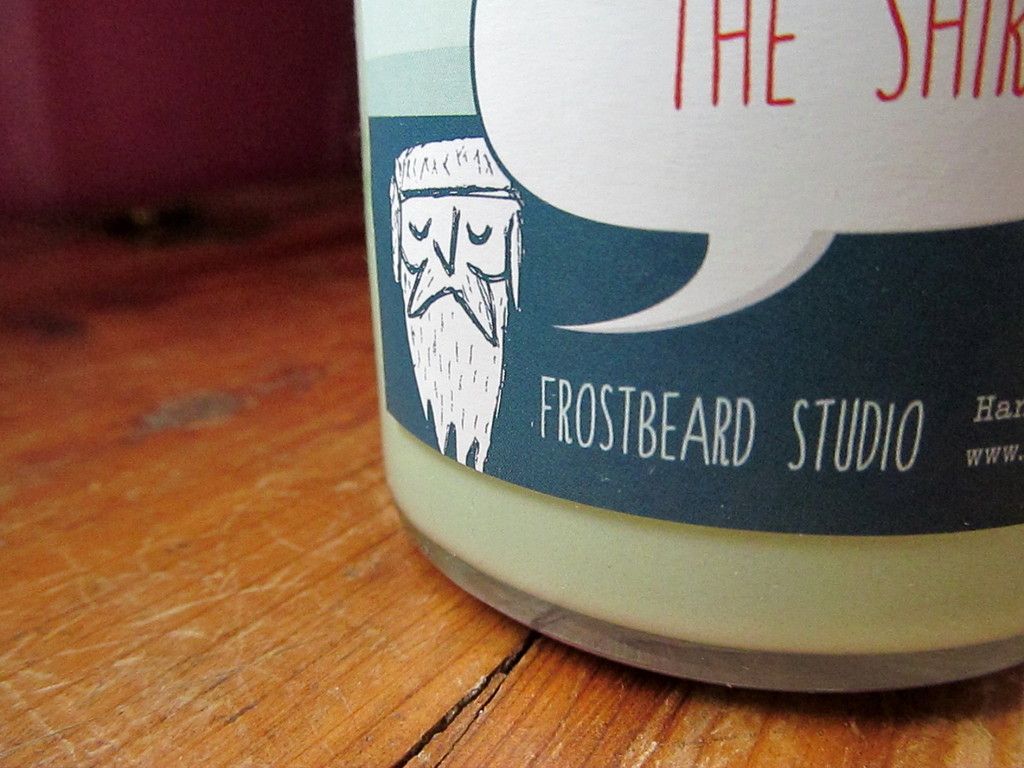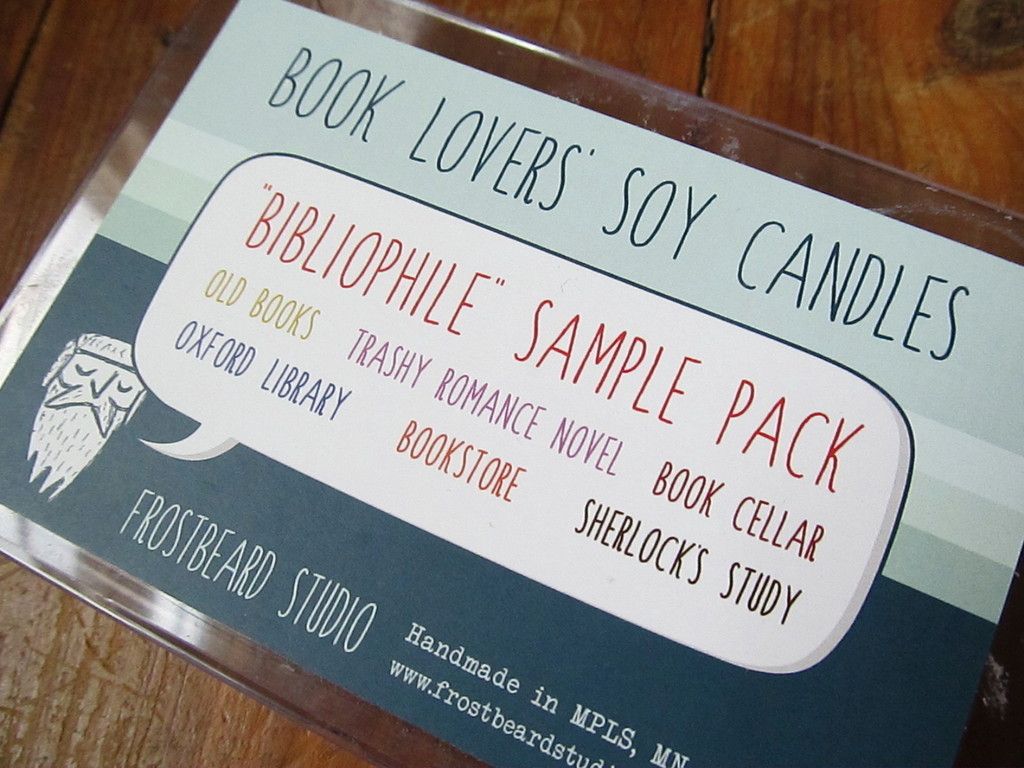 Today's post is something a little different. Last fall, I ordered some candles from
Frostbeard Studio
. They sell soy candles for bookworms: all of their scents are book-themed. I always meant to do some sort of review about the candles, and since I'm a bit short on blog post ideas at the moment, why not? :)
{By the way, I feel like I'm going to be really awful at describing how the candles smell, so bear with me.}
I ordered two of the regular sized candles (8 ounces). I chose
Dumbledore's Office
(now called Headmaster's Office- they changed the names of their Harry Potter inspired candles...for copyright reasons, I suppose) and
The Shire
. According to the shop, the scent for Dumbledore's Office is "cedarwood vanilla, fireplace, and lemon." It does smell really sweet and homey, and every once in a while you get a hint of lemon. Basically, it reminds me of a dessert, though it is a bit smoky at times (I guess that's the fireplace?).
Before I even opened the box, I could already smell one of the candles. That turned out to be The Shire. :) It was a bit strong at first, but once it's lit, it's much more subtle. They describe the scent as "oakmoss, clover, aloe, with a hint of sweet cherry pipe tobacco." It's a very
clean
smell, but also sort of earthy. And it smells masculine to me, almost like men's soap or cologne but not in an overwhelming way. (Remember what I said about describing the candles? I'll just stop here because it sounds like I'm saying this one smells like a clean guy.)
So out of the two big candles, The Shire is definitely my favorite, though my initial reaction was the opposite. (It's actually my favorite out of all of them that I've tried so far.) I've actually burned Dumbledore's Office a lot more than The Shire, because I'm saving that one. My excuse is that I'm saving it for when I reread the LOTR trilogy, but who knows if that will happen this year or not? Anyway, those books take me so long to read that I would probably burn through two or three of these candles in that time. :)
When I ordered my candles, I also picked out a sampler pack of tea lights for my parents to give me for Christmas. Of course I'd rather have the bigger candles, but I figured this was a good way to try lots of scents without investing in candles that I might not like. I got the "Bibliophile Sample Pack," which isn't currently listed in their shop...so I'm not sure if they still sell this particular pack or not. I would burn a tea light for a couple of hours each evening, and I could get three evenings out of one tea light.
Old Books:
Paper, dust, newsprint, and a hint of vanilla. This one was actually the last tea light that I burned, and I loved it. It was definitely one of my favorites. It wasn't musty at all...it had a sweet and comforting smell.
Oxford Library:
Oakmoss, amber, sandalwood, with hints of tobacco and leather. To me, this one just smelled like strong cologne. And it
really
lingered in the air. I lit it one night for a couple of hours, and when I came back into my room the next morning, I got a whiff of it! I didn't really like it while it was burning, but it was okay afterwards.
Trashy Romance Novel:
Peachy and floral. This was one of my least favorites. I might have been biased against it from the beginning because of the name and the fact that it was pink (not my favorite color). But it was flowery and fruity, and honestly those just aren't the kind of candles that I like.
Bookstore:
Timber, driftwood, hazelnut cappuccino, and a hint of leather. This was another of my favorites! I can't really explain it: it was just really clean and bookish. It's been so long since I've been in a real bookstore (our town is sadly lacking one) that I don't know if it actually smells like one or not, but I like to think it does. :)
Book Cellar:
Dirt, basement, vanilla bean. Honestly, this one was just musty! I don't mind a slightly musty book smell in real life, but I don't particularly want a candle that smells like that.
Sherlock's Study:
Sweet pipe tobacco, cherrywood, and fresh rain. I absolutely loved this one. It was my favorite of the sampler, and I plan on getting this in a full candle! I don't know about it smelling like pipe tobacco, but it was nice and cozy and sort of sweet. For some reason, it reminded me of Christmas. I know that most Christmas candles smell like desserts or peppermint or pine. This one doesn't smell like any of those things, but it still reminded me of Christmas.
Overall, I was so pleased with my candles from Frostbeard Studio. They were packaged carefully and beautifully (down to the tissue paper that matches their logo), and the candles themselves are pretty (I love the colors they use) and smell amazing. I love the scents of the two candles I got, and I can see myself buying Sherlock's Study, Old Books, and Bookstore candles sometime.
The candles are fairly expensive, but for the whole concept and the quality, I think it's worth it. (I know there are other Etsy shops selling similar bookish candles, but I don't have any experience with them.) They're special...instead of lighting them for hours at a time every day, I tend to use them a bit more sparingly to make them last longer. :) Also, if you can't bear to pay full price, they do have sales several times throughout the year, so keep an eye out for those!
*Note: I'm not affiliated with Frostbeard Studios in any way. I just love their candles.*