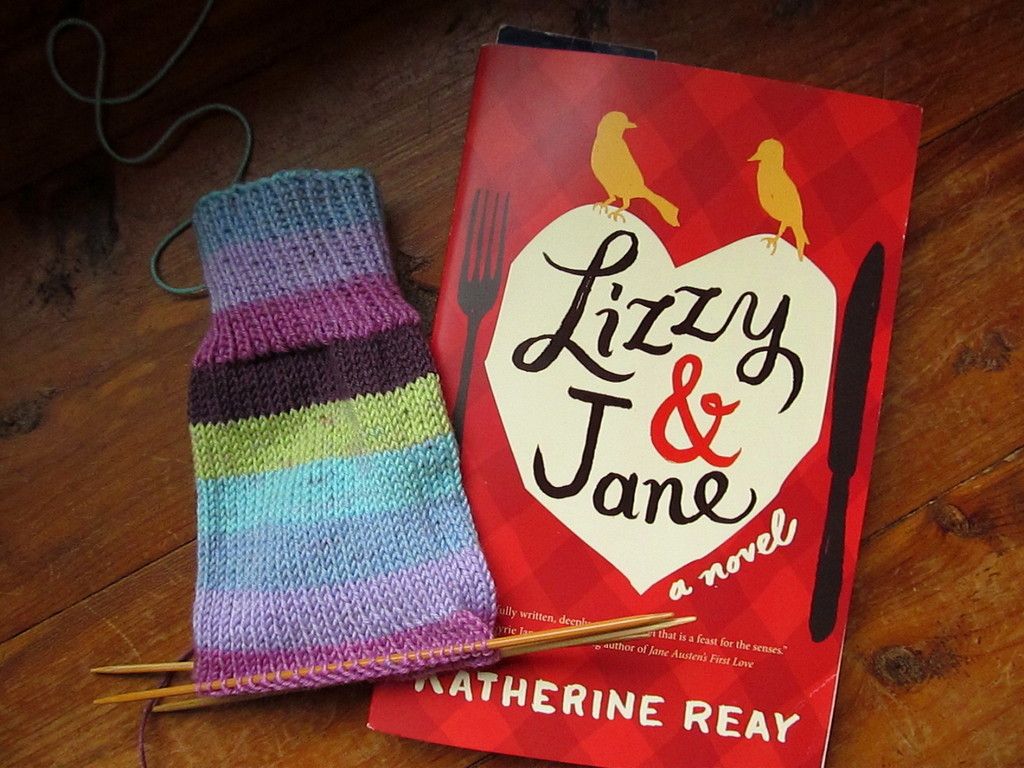 Reading:
Lizzy & Jane, by Katherine Reay. I read this author's first book, Dear Mr. Knightley, a couple of years ago and
absolutely loved it
. I've just started this one, but if it's half as good as the first I'll be pleased. :)
Knitting:
I think these socks showed up in a Yarn Along post a couple of months ago. I've been knitting on them off and on when I have the chance, so progress has been slow. The first sock is finished and I'm only a couple of stripes away from the heel on this second one. Honestly, I'm not in love with these colors so I want to finish up this pair so I can cast on some fall-colored socks.
{Yarn Along is a weekly link up hosted by Ginny
where you can share what you've been knitting and reading.}