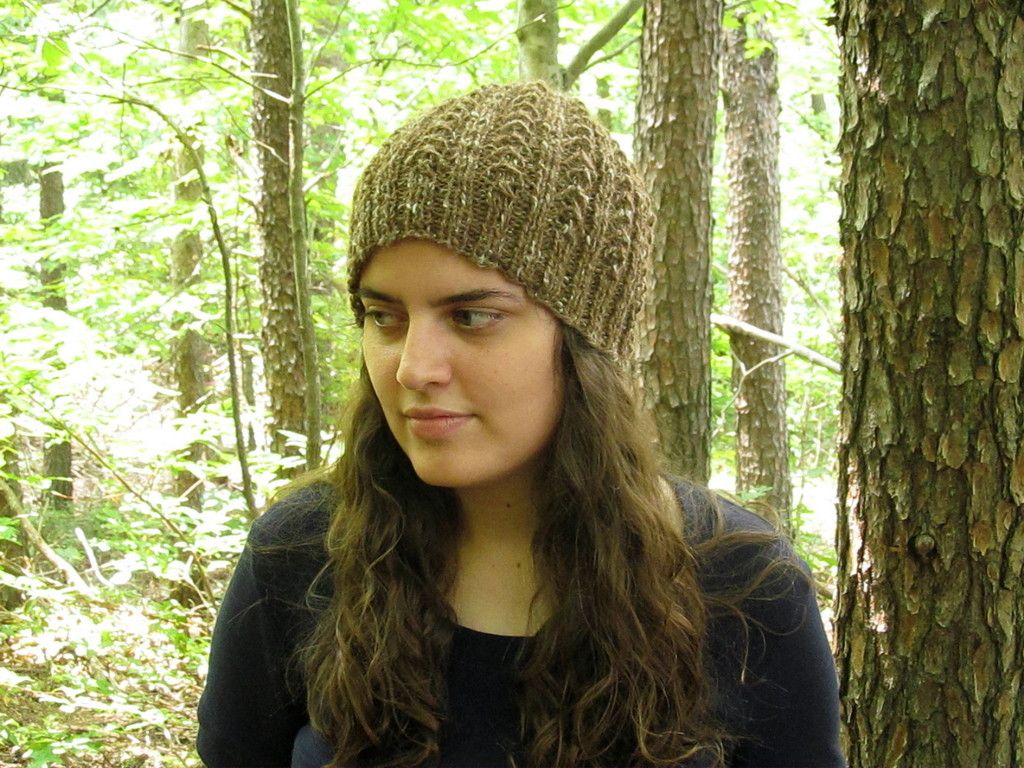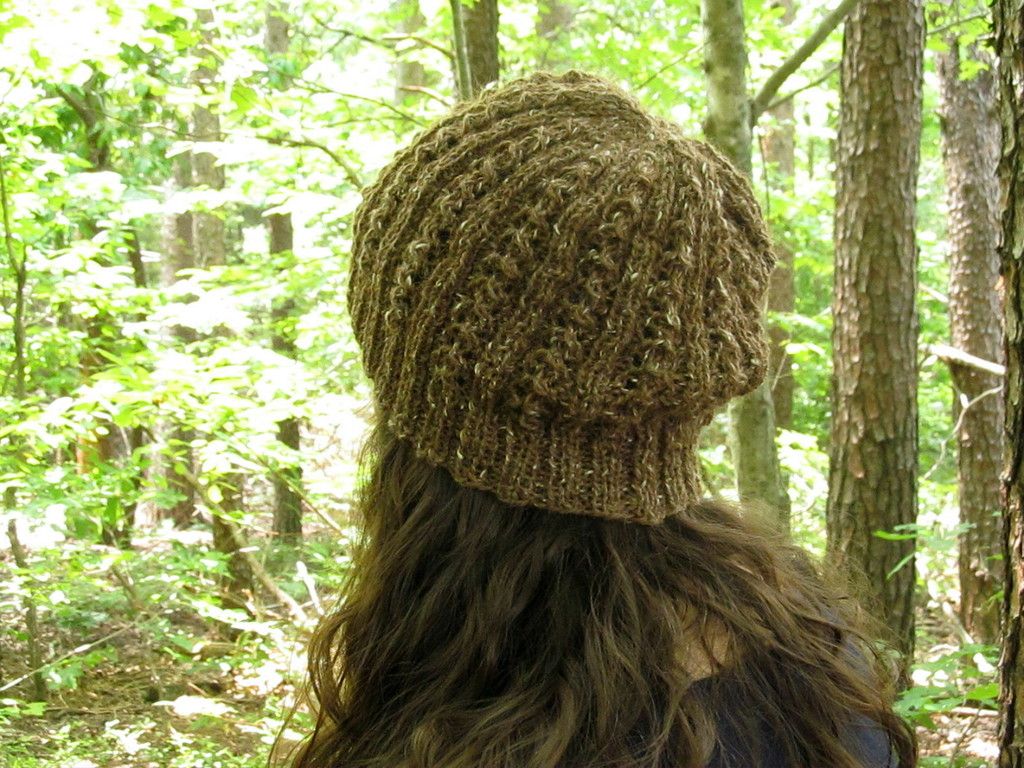 When I heard about Kismet Fiber Works' new line of yarn called
Rooted
, I was really excited. The fiber for the yarn came from an alpaca farm in Virginia, and it was milled in North Carolina. I live in southern Virginia so this yarn is about as local as I can get (unless I was making yarn from my own sheep...maybe someday?).
I bought a skein of the Rooted Slubby Silk, which is 85% alpaca and 15% silk. Instead of being blended in with the alpaca, the silk is left in slubs, so it gives the yarn a tweedy look. I picked the cinnamon colorway, which is a nice brown (it's all undyed). I love the yarn, but just so you know, it's not a super-soft alpaca yarn like you might be used to. I think that the alpaca fiber wasn't de-haired, which does affect the softness some. But the hat doesn't feel particularly itchy or prickly to me.
I originally planned on a plain, slightly slouchy, stockinette hat. I knitted that hat (using a pattern generator for the numbers), and it was
huge
. I have a big head (and thick hair), anyway, but I think that hat was about twice as big as it needed to be. So I ripped out the whole thing and started over with a cute pattern that was actually in the collection for this yarn:
Fawntana
.
The second attempt went much better, and I'm pleased with the finished hat! I didn't knit it as long as the pattern says because I wasn't planning on wearing it with the ribbing rolled up. Actually, I probably could have made the ribbing a little shorter, but when I was knitting it, I wasn't thinking about that. The tweediness of the yarn does obscure the lace pattern of the hat a little, but I still like the texture. I haven't blocked it yet, so the lace might open up more and the hat might become slouchier after that.
So...this is my first knitted item made from locally sourced fiber! That's pretty exciting, and hopefully it's the first of many such projects. :)
Ravelry project page
.