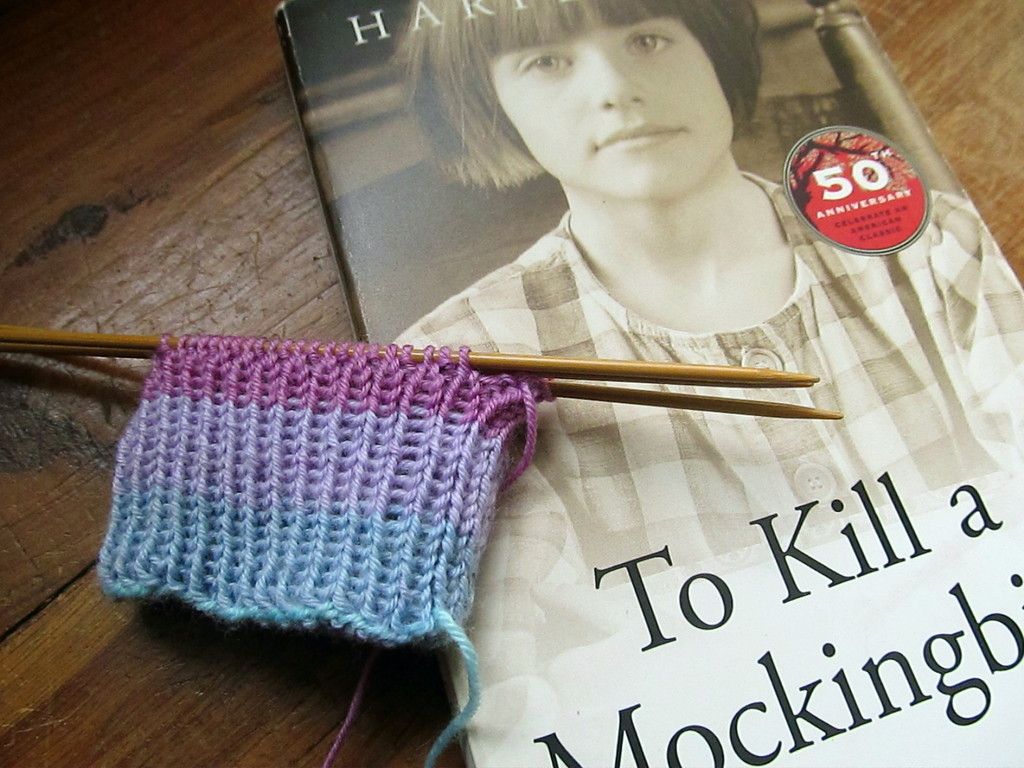 Reading:
The release of Harper Lee's new book Go Set a Watchman snuck up on me! I'm planning on buying it on the release date (Tuesday), so I need to squeeze in a reread of To Kill a Mockingbird before then. Though I've only read TKAM once, several years ago, I consider it one of my favorite books. I hope it's as amazing as I remember. (And I hope the new book will be good, too, even if it's not as good as this one.)
Knitting:
My cardigan
is nearly finished! I'm working on the second button band. I ordered some buttons and they should be here tomorrow, so hopefully the sweater will be completed and blocking by the weekend. (I keep trying it on because it fits so well and I love how it turned out! I'm really hoping it doesn't grow any with blocking- I'm going to be very careful.) Anyway, after contemplating casting on some socks last week, I started a new pair because my sweater was getting too big and bulky to lug around. I love self-striping sock yarn, so I'm using some of the
Felici that's currently available from KnitPicks
. This colorway (Wizard) is a bit more pastel than I usually go for, but there are some darker colored stripes, too.
{Yarn Along is a weekly link up hosted by Ginny
where you can share what you've been knitting and reading.}