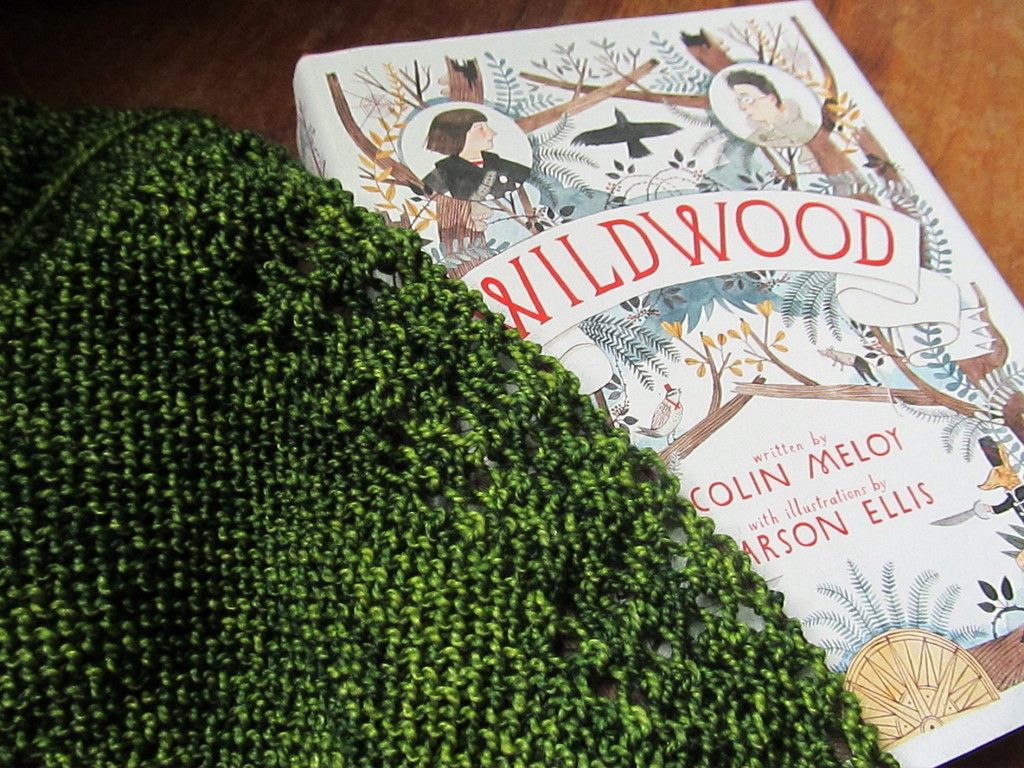 Reading:
Wildwood, by Colin Meloy. I read this book about three years ago, and I was slightly disappointed with it. But I loved the second book in the series, and I've been wanting to read the third and final book, so I've decided to read the whole trilogy. (I don't like reading the next book in a series without rereading the previous ones, especially if it's been several years. I feel so lost!) Hopefully this one will be better the second time around. :) The illustrations are gorgeous, anyway, and there are definitely some quirky, memorable elements to the story.
Knitting:
A
Nurmilintu shawl
in Tosh Sock, in the Jade colorway (which happens to be the most perfect shade of green I've ever seen in yarn). As I mentioned last week, this is my first time knitting lace, other than little easy lace details on a couple of previous projects. This time I'm actually
reading a chart
, and those things have always intimidated me. But so far, so good! I finished the first lace section, and I only made one mistake. Thankfully, it was on the second to last row of that section so it was easy to fix. I don't have enough yarn to knit the shawl as written, so I'm going to have to figure something out by the end. But I'm trying not to think about that yet. :) One thing at a time!
{Yarn Along is a weekly link up hosted by Ginny
where you can share what you've been knitting and reading.}