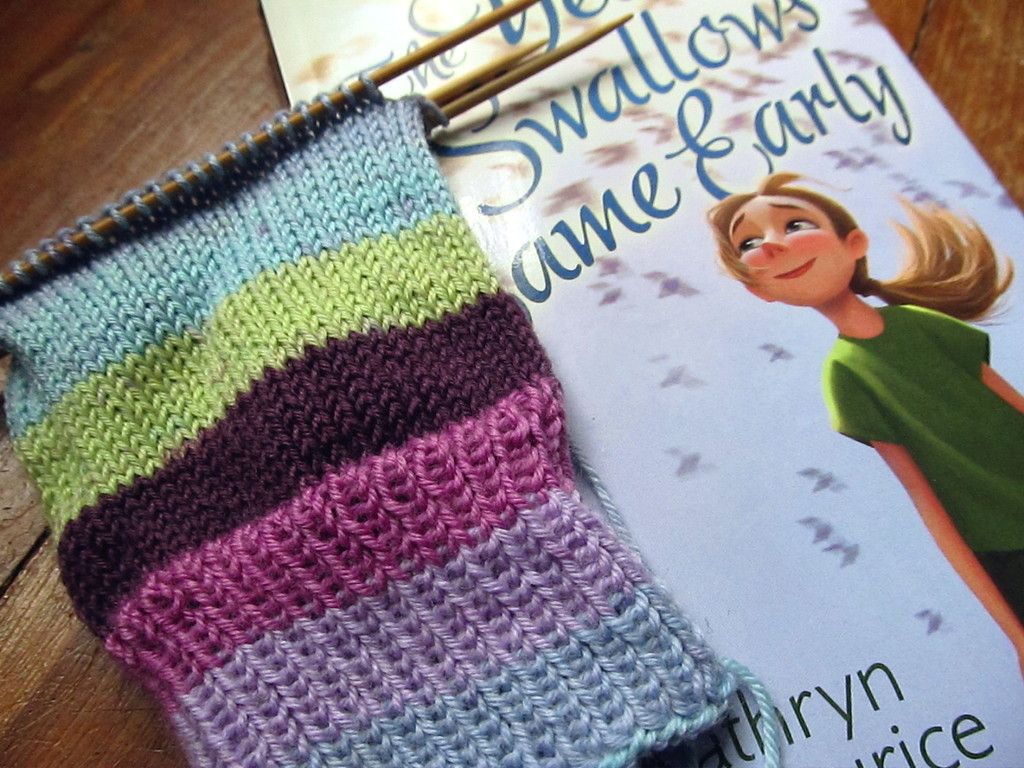 Reading:
The Year the Swallows Came Early, by Kathryn Fitzmaurice. I've just started this one so I don't know much about it yet, but it sounds like it'll be a cute middle grade read.
Knitting:
A little progress on a sock is all I have to show this week. I finished a hat a couple of days ago and I'm going to cast on a
Nurmilintu shawl
soon. (My first project involving real lace! I'm sort of nervous about that.) Being in between projects at the moment, I've been knitting a couple of stripes on this sock (which is usually my car knitting).
{Yarn Along is a weekly link up hosted by Ginny
where you can share what you've been knitting and reading.}