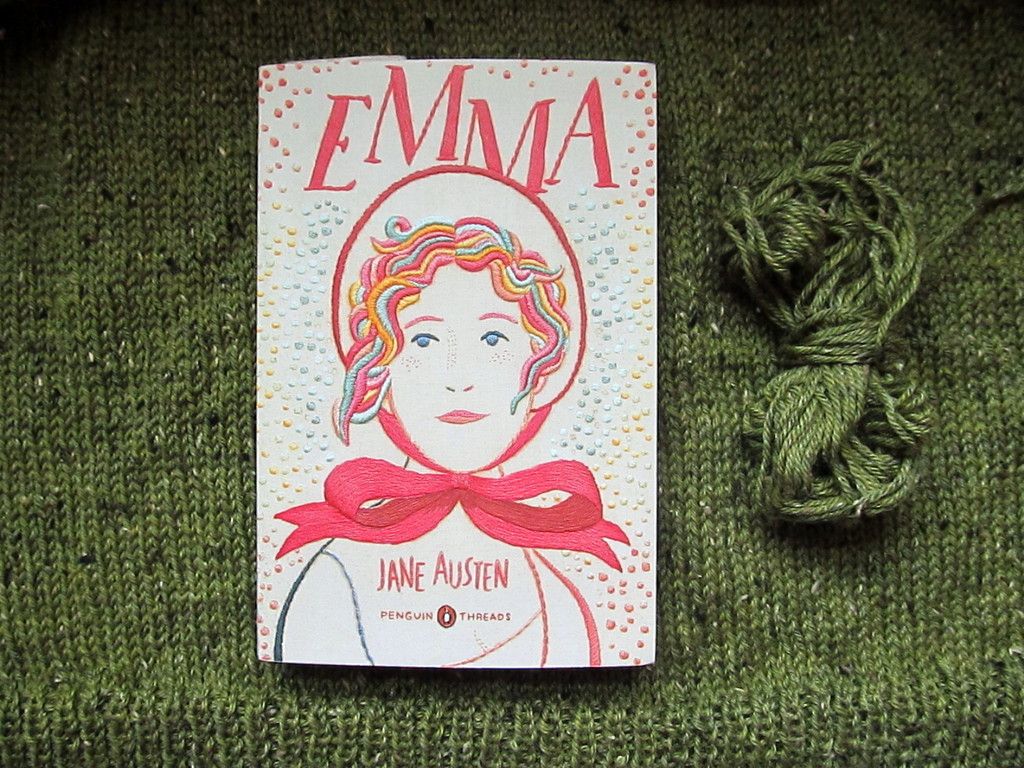 Reading:
Yeah, I'm still reading Emma. I'd forgotten how I seem to read Austen novels at a slower pace than other books. That's a good thing, really, because sometimes I think I have a tendency to rush through books. (Probably because my to-read pile is so big and intimidating.) I'm a little past the point when Mr. Elton gets married, so I'll probably finish it over the next few days.
Knitting:
My cardigan
is coming along nicely! So far it's been mostly stockinette, but last night I joined the sleeves together with the body and next I'll be starting the cabled yoke. Lately I've been itching to cast on a pair of socks (despite saying not too long ago that
I was going to take a break from sock knitting
). I'm trying to wait until I'm almost finished with my sweater so the socks won't distract me from working on it. But I'm thinking it's a good idea to
always
have a pair of socks on the needles, even if I'm not working on them very consistently...right?
{Yarn Along is a weekly link up hosted by Ginny
where you can share what you've been knitting and reading.}