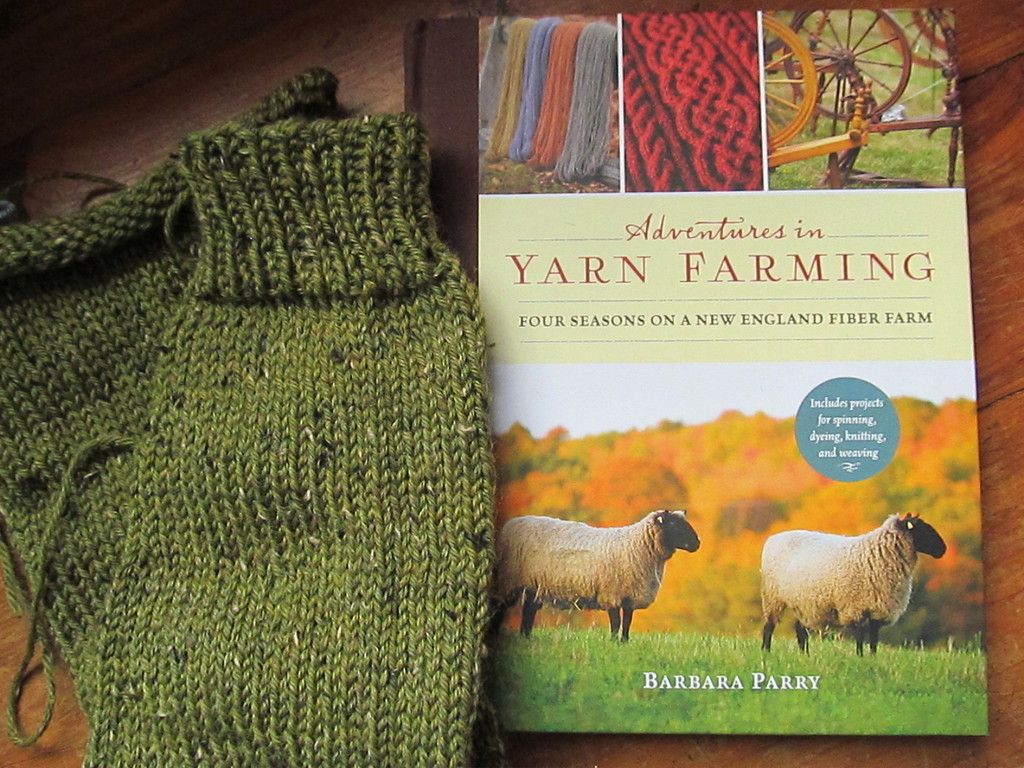 Reading:
I'm still reading Emma, but when this book arrived at the end of last week, I couldn't resist starting it, too. I can't really read two novels at the same time, but I can handle a novel and some nonfiction. :) I've been wanting to read Adventures in Yarn Farming for quite a while now! So far it's a fun read and bonus: there are lots of gorgeous (and adorable) sheep pictures. If you're at all interested in fiber or yarn or sheep, you'd probably enjoy this one.
Knitting:
I've made a lot of progress on my
Antler Cardigan
since last week! Both of the sleeves are finished and I'm about three inches into the body (it's knit bottom-up). Whenever I'm knitting a sweater, I constantly alternate between confidence and doubt. One minute I'm like,
yes! This is going great. I chose the right size, I'm getting gauge, and this sweater is going to be awesome.
And the next I'm in a state of panic because what if it turns out too tight or too huge or too short? What if I run out of yarn? What if I have to rip out the whole thing? I definitely have a tendency to overthink things...
{Yarn Along is a weekly link up hosted by Ginny
where you can share what you've been knitting and reading.}