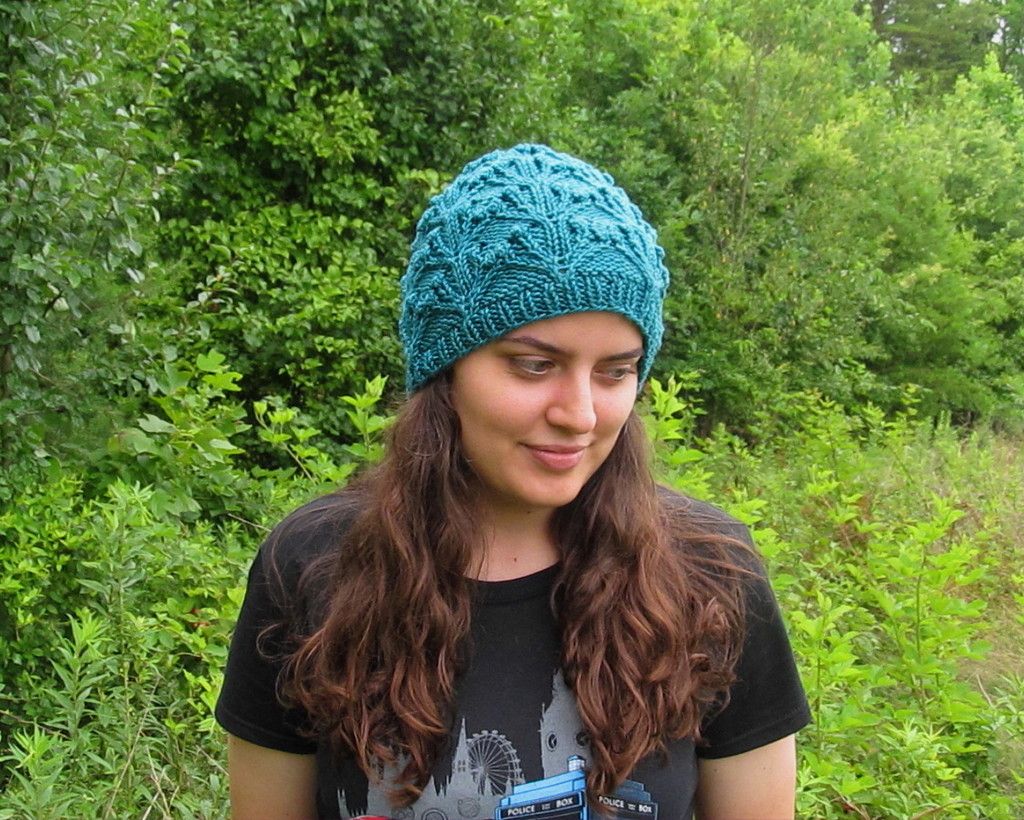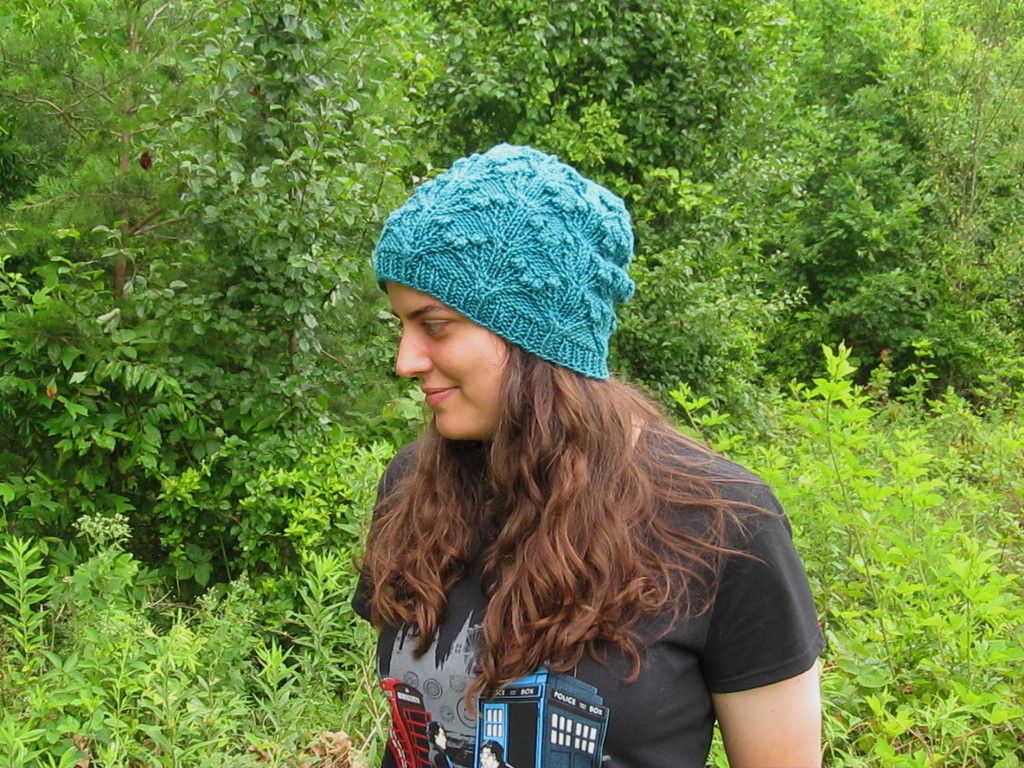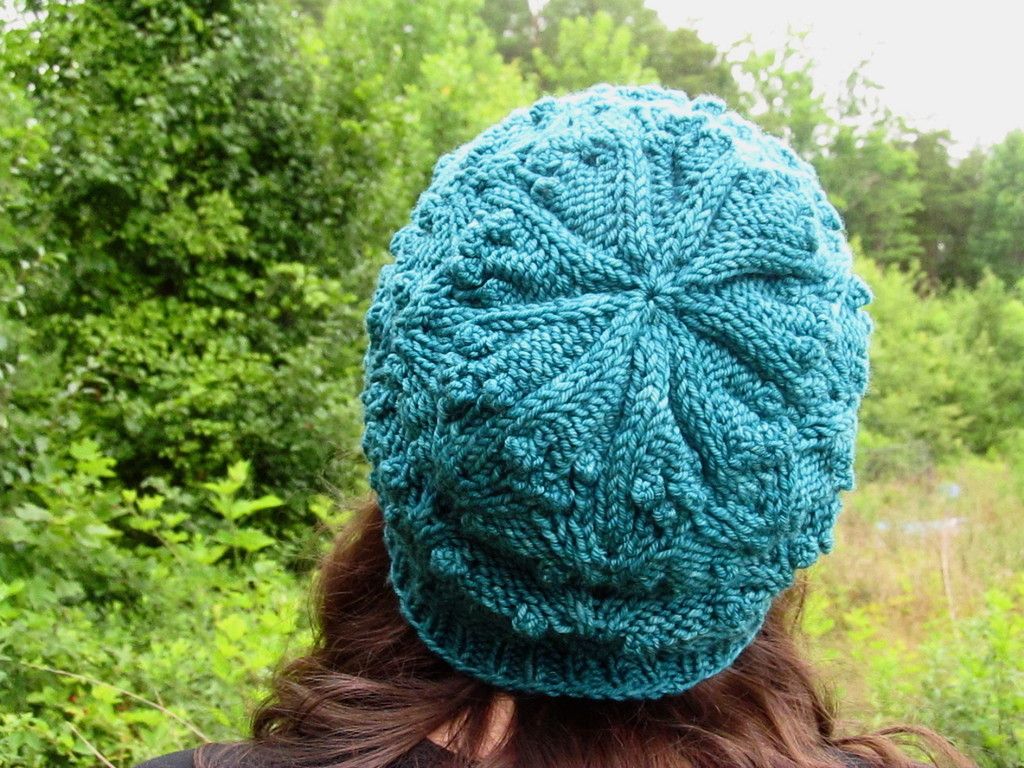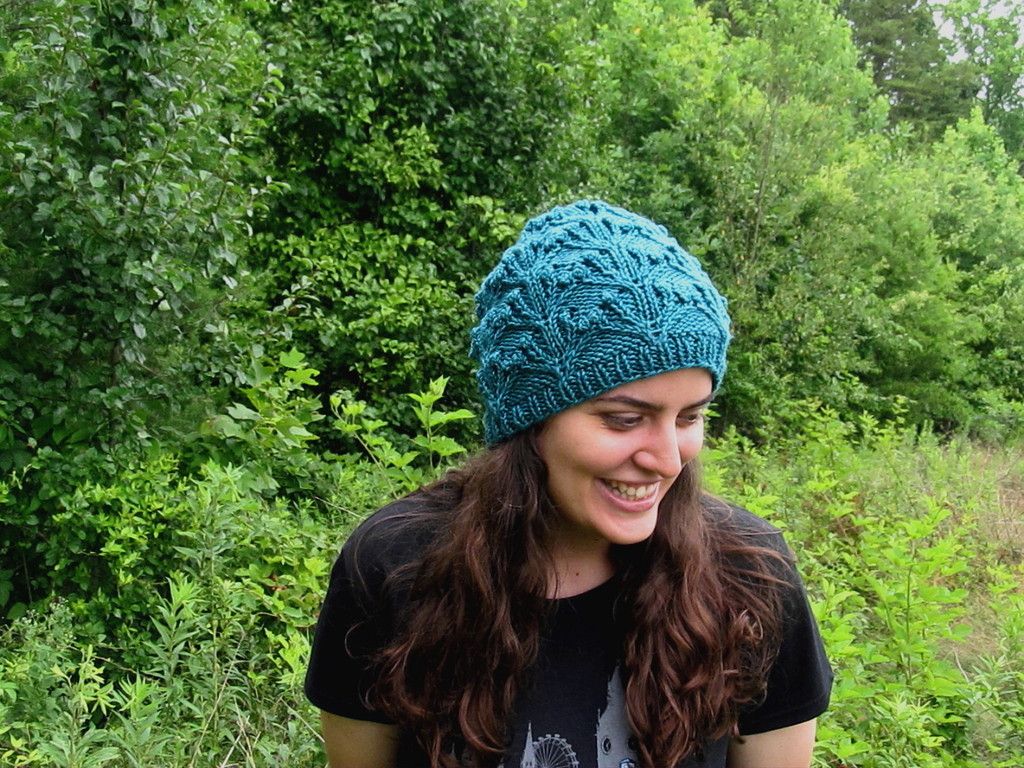 {Outtake: after asking my mom if I had shifty eyes in some of the earlier photos.}
I first made this pattern back in January of 2013 (
see?
). I had only knit a couple of hats at that point, and the
Orchids & Fairy Lights pattern
was quite a challenge for me. But I loved that hat so much. I still do, but it wasn't knit out of the best yarn, so after a couple of years, it's been downgraded to a hat that I wear in winter to do chores and such.
Back in March (yeah, I'm a bit late getting pictures), I finally got around to knitting the pattern again, in a nicer yarn. And I love this hat. It's
probably
my favorite hat I've knit for myself so far. I don't know what it is about this pattern that's so appealing to me. Maybe it's because the texture looks botanical, and right now I'm obsessed with knits that have a bit of nature incorporated into them (like almost anything designed by
Alana Dakos
). The pattern itself isn't difficult, and it's surprisingly intuitive once you get going. But all of the cables and bobbles, combined with knitting on 16" circulars, made my hands hurt at times. Still, it's so worth it!
I went up a needle size, just because I did the first time I made this hat, though my tension was a lot tighter back then. And I have a big head (24"), so this hat isn't as slouchy on me as it's designed to be.
I've loved Madelinetosh yarns ever since I first started knitting. I kept hearing about them and seeing them online, but when I finally saw the yarn in person at a yarn shop...wow. I was hooked. I really wish they'd offer non-superwash bases (because I'm trying to get away from superwash as much as possible), but their colors are just so gorgeous, and I've never seen anything like them. Anyway...yarn tangent. :) I had this skein of Tosh Vintage in the Kelp colorway, which is so much prettier than it looks in the photos. It's a darker, richer teal. It was one of the first skeins of Madelinetosh I ever purchased, and I held onto it for about two years before finally deciding to use it for this hat.
A favorite pattern and a favorite yarn (in a color that I love)...this was a really enjoyable project! I can't wait until it's cool enough to actually wear it.
Ravelry project page
.