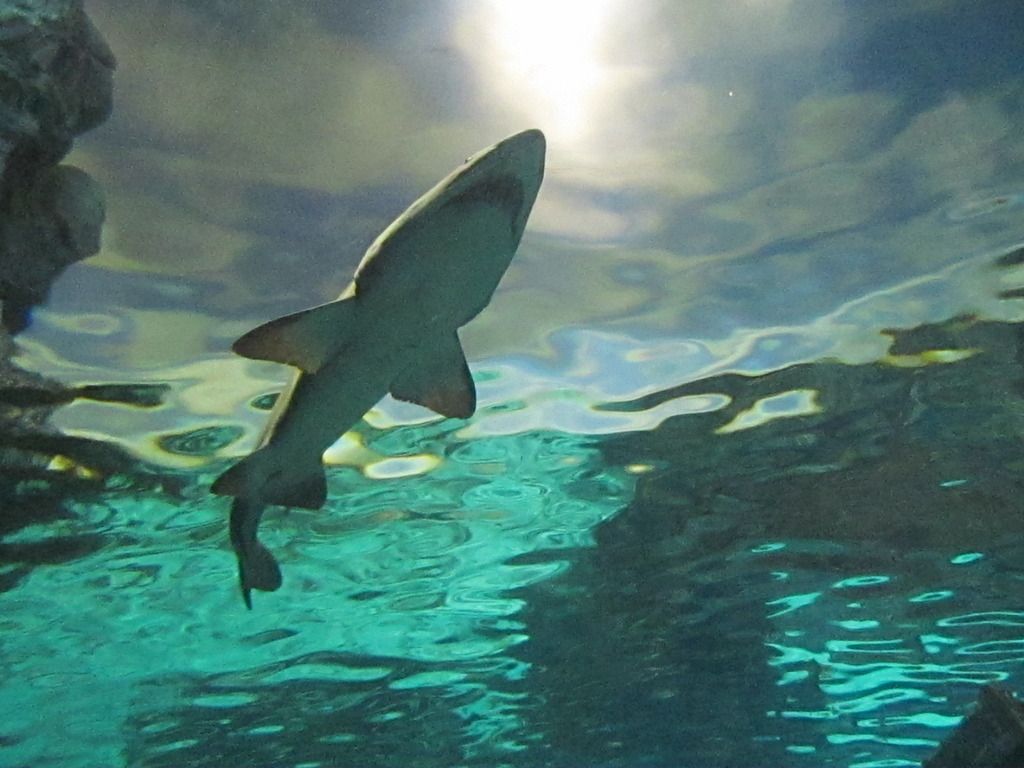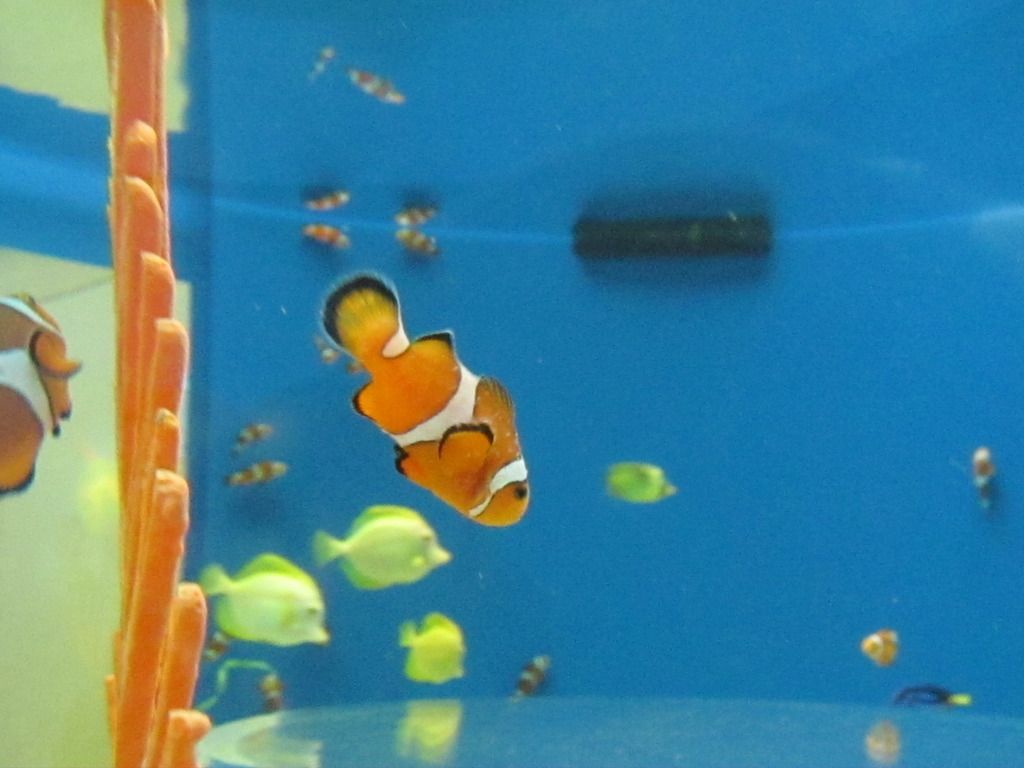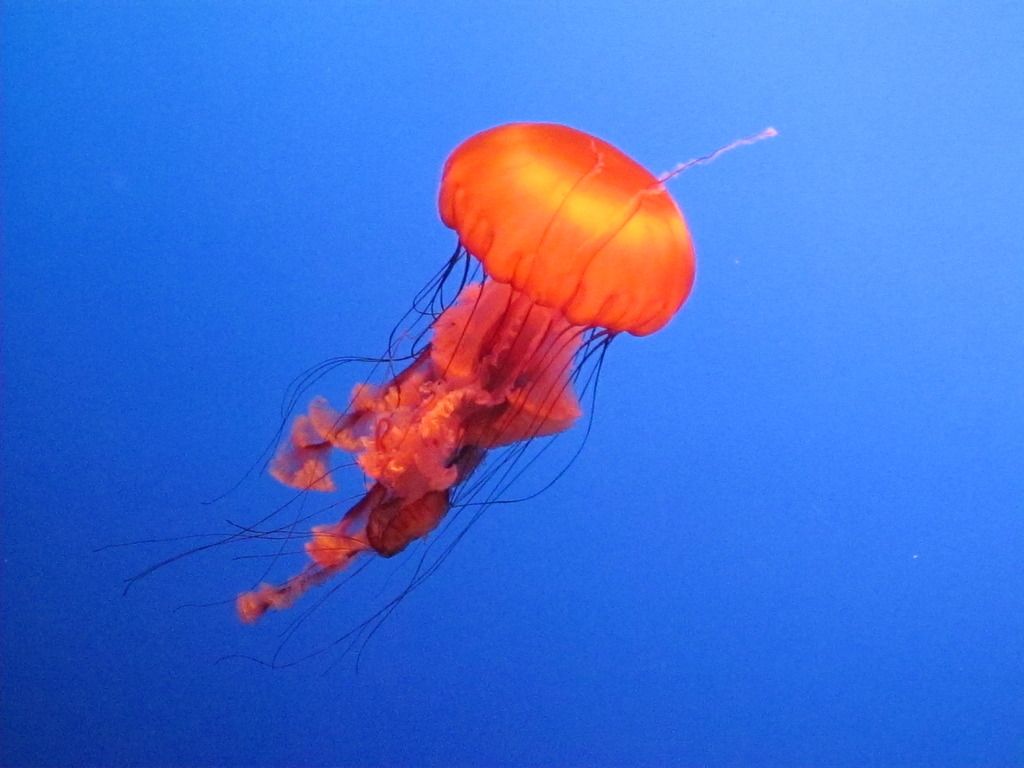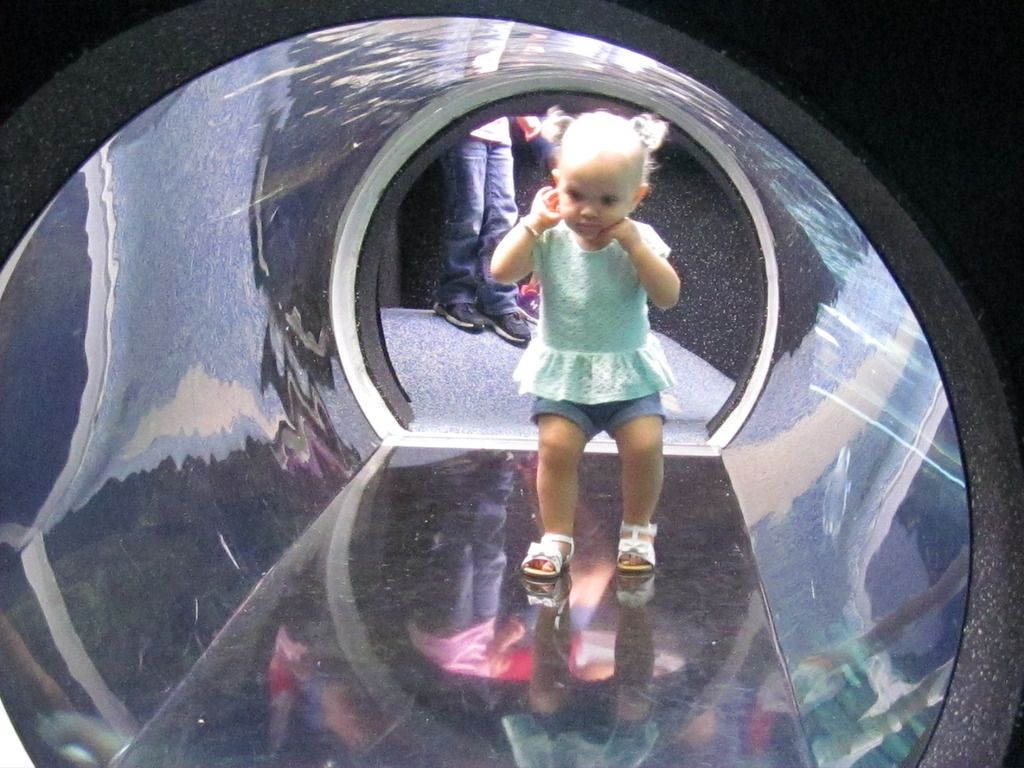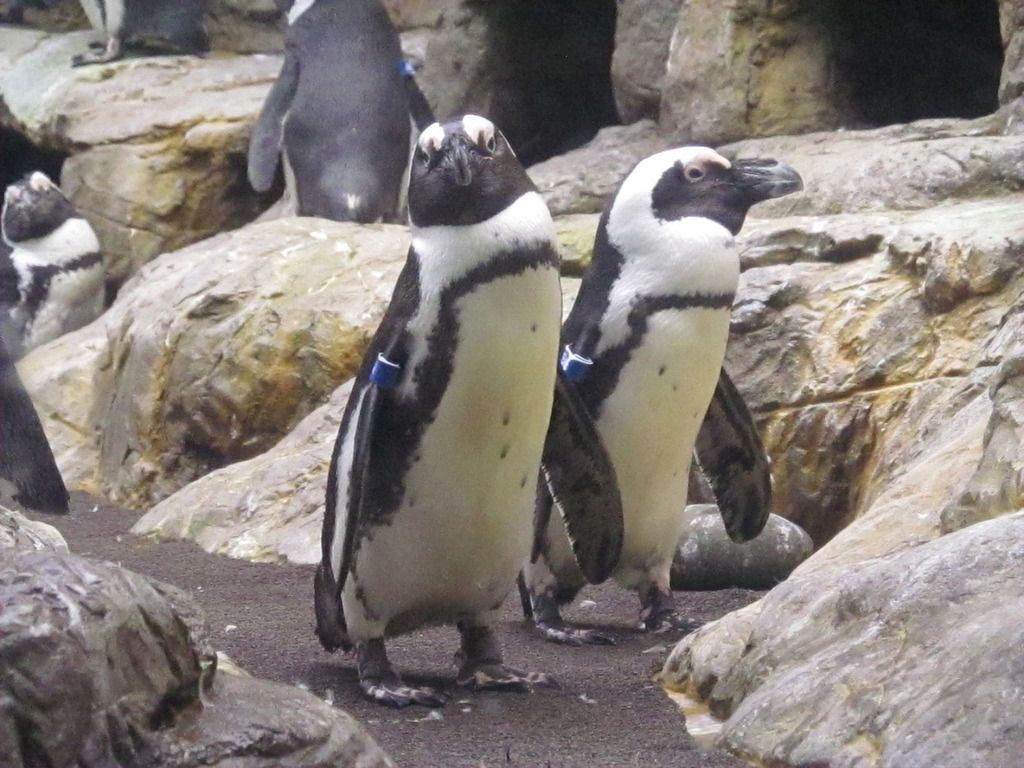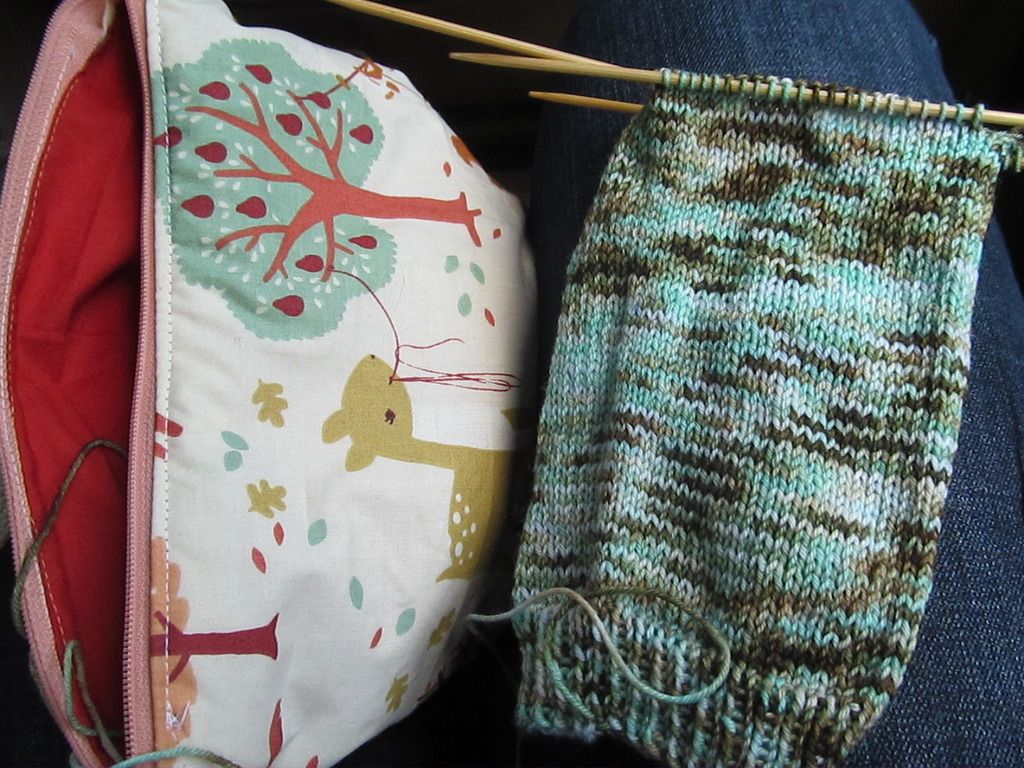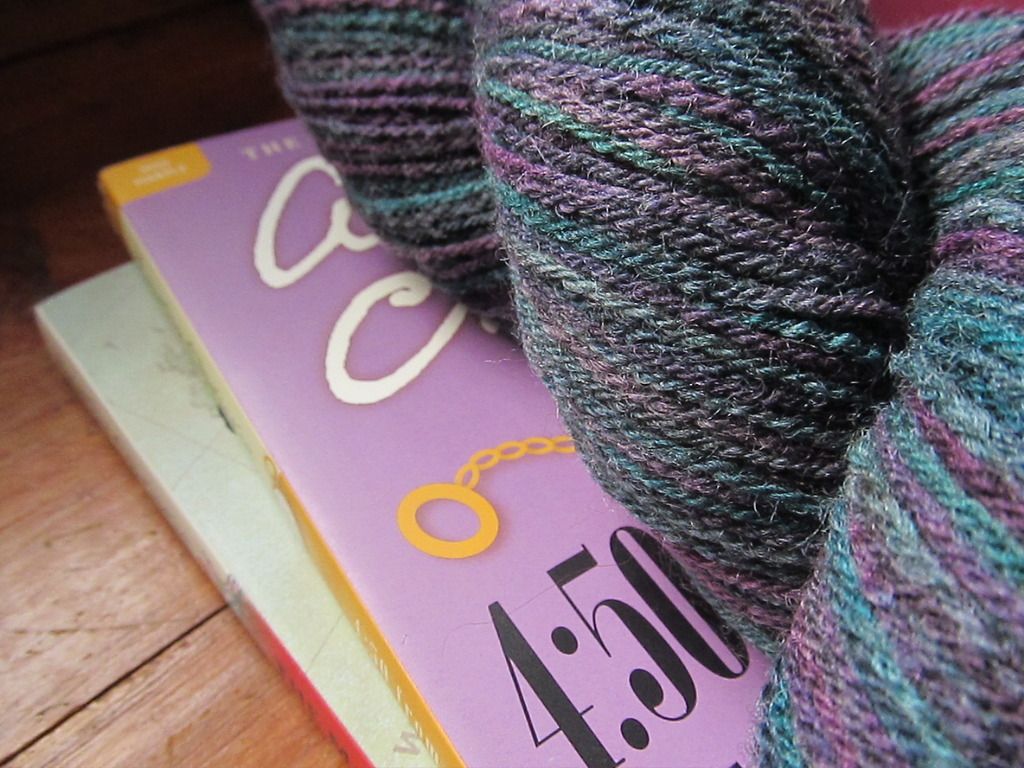 Last weekend, my mom and I tagged along with my brother, sister-in-law, and niece on a short trip to Tennessee. (My dad stayed home because we're in the busy season with the farm right now and there are chores to be done.) There were two goals for the trip: Rachel and I wanted to see the Titanic museum in Pigeon Forge, and my brother wanted to stop by a motorcycle museum in Maggie Valley, NC on the way home.
So we left on Friday and headed for Pigeon Forge. My family went there once before, when I was about six years old, so I remembered nothing except what I've seen in home videos. I knew that area was going to be touristy because of Dollywood, but I wasn't quite prepared for just how touristy it really is! I guess I was expecting it to be really beautiful and mountainous, since it is in the Great Smoky Mountains, but wow. The main road is nothing but hotels, restaurants, dinner shows, and tacky little shops all selling the exact same junk. The road between Pigeon Forge and Gatlinburg was so nice and wooded and green, so I thought that Gatlinburg was going to be different, but nope...once you get in the middle of it, it's the same thing.
Anyway, I don't want to sound negative because we really did have a fun weekend. :) We arrived Friday afternoon and went to the Great Smoky Mountains National Park in Gatlinburg. We drove through the Roaring Fork Motor Nature Trail, which was pretty. Being surrounded by mossy rocks and green trees and little creeks was such a nice contrast to the busyness of Pigeon Forge. The rest of the evening was relaxed...we stopped in a few shops, including a lovely
spinning and yarn shop
. (You know I couldn't go on a trip without finding a yarn shop!)
Saturday was our only full day there, and the busiest day we had planned. We were at the
Titanic Museum
when they opened. I know I've mentioned this before, but ever since I was little, I've been fascinated with the Titanic. I've seen just about every Titanic film I can get my hands on (
I reviewed three of them back in 2012
), I used to always check out Titanic books from the library, and I even wrote my senior research paper about the sinking. It just so happens that my sister-in-law, Rachel, loves the '97 film and is really interested in anything Titanic, too. So of course we were both really excited for this museum, and it was
amazing
. I highly recommend going if you're ever in the area (I think there's one in Branson, MO, too). It was so informative and beautiful and sad. There are tons of artifacts, and lots of life stories about the people who survived and those who didn't. (By the way, you aren't allowed to take pictures inside, which is why there aren't any.) You're given a boarding pass at the very beginning with information about one of the passengers, and at the end, you find out whether they survived or not. The museum features a replica of the grand staircase (that you get to walk up), replicas of third class and first class rooms, and a deck area where you can stick your hand in salt water that's the same temperature as the ocean water was on the night of the sinking. (28 degree water doesn't
sound
that cold, but oh my goodness. Your hand starts feeling numb after seconds and pretty soon pain is traveling up your arm. I don't know how anyone survived the water.) Basically, the Titanic Museum was one of the best museums I've ever visited.
After that, we grabbed lunch and headed for Ripley's Aquarium of the Smokies. Aquariums are always fun, though this one was quite crowded. Anyway, as you can see, my niece enjoyed the aquarium a lot more than the museum. (Can you believe she's 18 months old now?) I loved the jellyfish and clownfish, but my favorite part by far was the shark tunnel. It was so much fun, riding a slow conveyor-thing through the tunnel while creepy sharks swim above you and dramatic music plays over the speakers. :) I think I could have done that two or three more times.
We left Sunday morning and drove through the beautiful mountains into North Carolina. My brother, who loves old motorcycles, stopped at the Wheels Through Time Museum in Maggie Valley. (The rest of us have zero interest in motorcycles, so we skipped this one.)
I managed to fit in some knitting, most of it on the drive. I knitted on socks (carried in the adorable bag
Carolynn
made for me) and added a couple more squares to my blanket in the evenings. As far as souvenirs go, I came home with a Titanic tote bag and a couple of pressed pennies. But my favorite souvenirs aren't touristy at all. I bought some Tennessee grown and dyed yarn, 4 ounces of alpaca/silk blend spinning fiber (which is impossibly soft and silky), and a couple of Agatha Christie mystery novels. (4:50 from Paddington and The Man in the Brown Suit. I got them from a bookstore that had the biggest selection of Agatha Christie books that I've ever seen, and all of them in those gorgeous newer editions. They looked so beautiful all together on the shelves. When I got home I realized that they were about $4 cheaper at the bookstore than on Amazon, so I wish I had picked up a couple more.)
Even though we had a lovely time, this weekend trip reminded me of how much of a homebody I am. I like seeing new places and going to museums and riding through parts of the country I've never seen before. I have a list of places I want to visit someday. But I'm a creature of habit. I love my quiet life and my normal little routine. I was ready to come home and eat some real food (fast food for three days in a row- ugh. I did get to try Baskin-Robbins for the first time, though!). I got tired of that universal hotel smell (what is that, anyway? The cleaning supplies they use or the detergent or something?). I missed my bed and my cats and my books and our well water that doesn't feel make my hair feel sticky or taste like chlorine when I brush my teeth. Apparently I'm just a hobbit. (One of the less adventurous ones.)
I like you a lot, Tennessee, but it's good to be home. :)