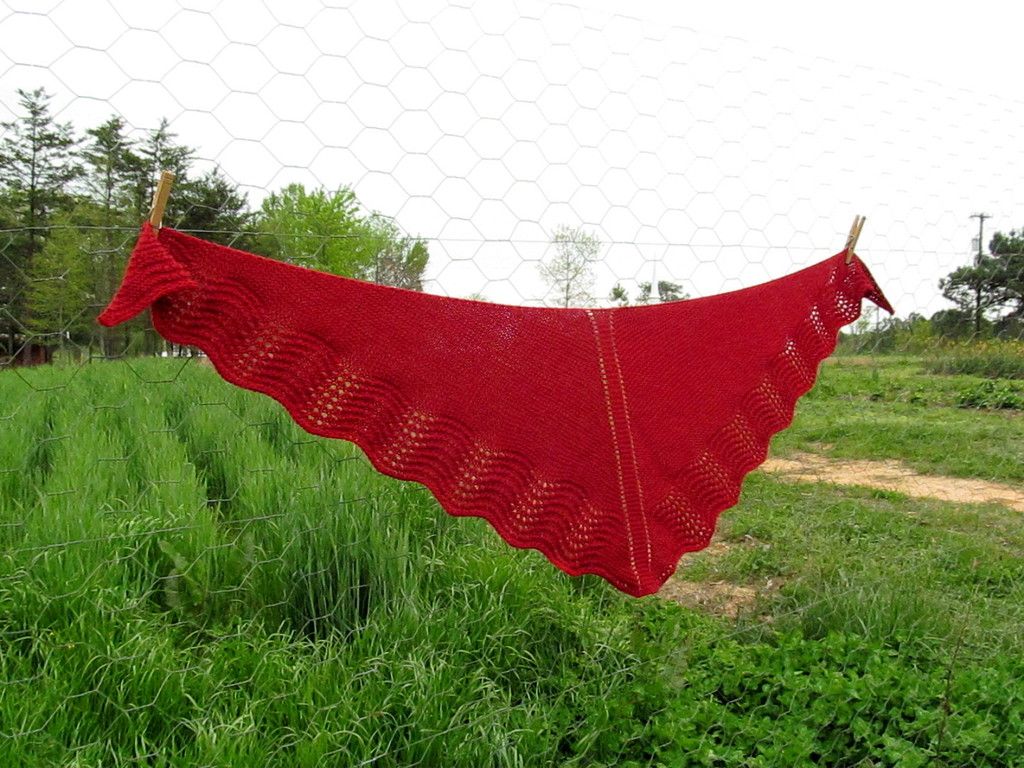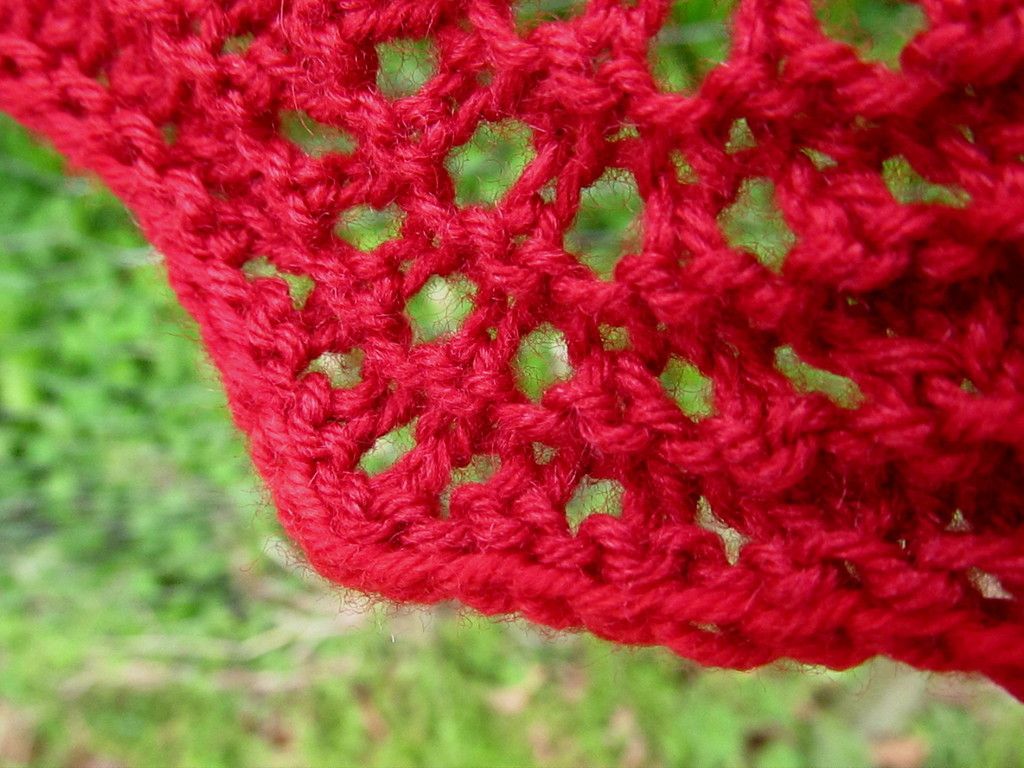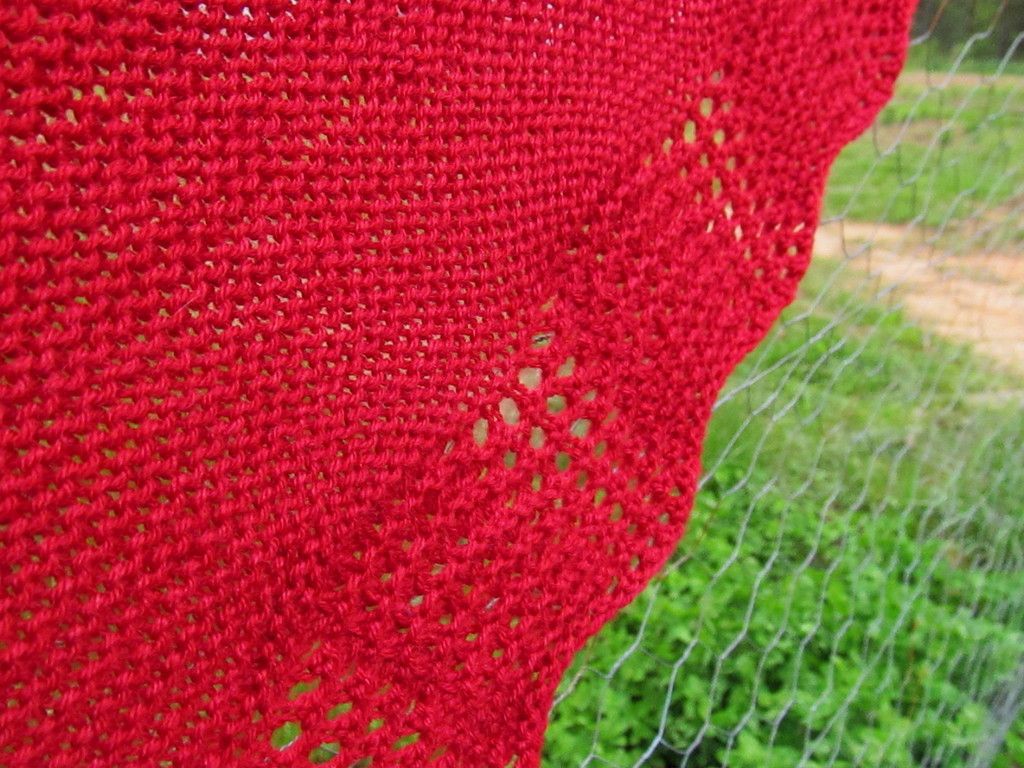 I've been planning on knitting this shawl for a year and a half now, and I've had this yarn in my stash (planned for this project) for almost that long.
Multnomah
is one of the more popular patterns on Ravelry (over 9,000 projects), and I can see why! It was fun and easy to knit, and I love the end result. This year I'm trying to ease my way into a bit of lace knitting, and this is a good place to start. (It isn't charted, though, which is one of the things I really need to work on: getting comfortable reading charts. I've only used really simple ones before.)
I used KnitPicks' Gloss in fingering weight in the colorway cranberry. It's a pretty, deep red. Because I had more yardage than the pattern called for, I decided to make the shawl a little bigger. I knitted the garter section longer before I began the lace trim, and I also went up two needle sizes (to a size 5). I probably should have left well enough alone, because I ended up running out of yarn. I couldn't finish the full trim (8 repeats instead of 10), but I also had to do some fudging at the end with my stitch count (more details on my project page).
And, horror of horrors, I didn't have enough yarn to bind off! I think that's only happened to me two or three times since I started knitting. I hated the idea of having to rip back the last four or so rows of the lace pattern, with all of the refiguring I'd already had to do. I thought about all of the other yarn I owned, and then I remembered that I had some leftover sock yarn from KnitPicks that was a very similar color to this (from
these socks
). So I decided to use that yarn to bind off with. The sock yarn was tonal, so in some spots it matches the Gloss yarn perfectly, but in other places it's brighter. Honestly, it's not that noticeable unless you're looking for it, and I don't even think you can see it in the pictures. But I like it! It gives the trim a sort of ombre look...almost like it was
planned
instead of a desperate effort to not rip back my knitting. :)
The shawl turned out to be a good size, perfect for wrapping around my neck. It blocked out to about 14 inches deep with a wingspan of about 55 inches. We've had some chilly weather lately, so even though I've packed away my handknits (sad day!) until the fall, I got to wear this to church on Sunday and it was cozy.
Ravelry project page
.