Something you may not know about me: I love picture books.
I started collecting them back when I was in the early childhood education program at the community college. During that two years, we had to do tons of lesson plans for the children at the center, and most of the lesson plans were supposed to be based on picture books. We could check them out from the library or borrow ones from the center so it wasn't like I had to start to collecting them...it just happened. And now I have two storage containers under my bed full of them. So if I have kids, I basically already have a library ready for them, ha. :) I might use future children as an excuse to buy picture books, but honestly I love reading them myself.
I'm kind of picky about picture books. I know what I like in them and what I don't like, and it turns out there are a lot of dull ones out there. But there are a lot of amazing ones, too, and some of them just happen to involve yarn. :) You didn't see that coming, right? Here are the ones I've come across: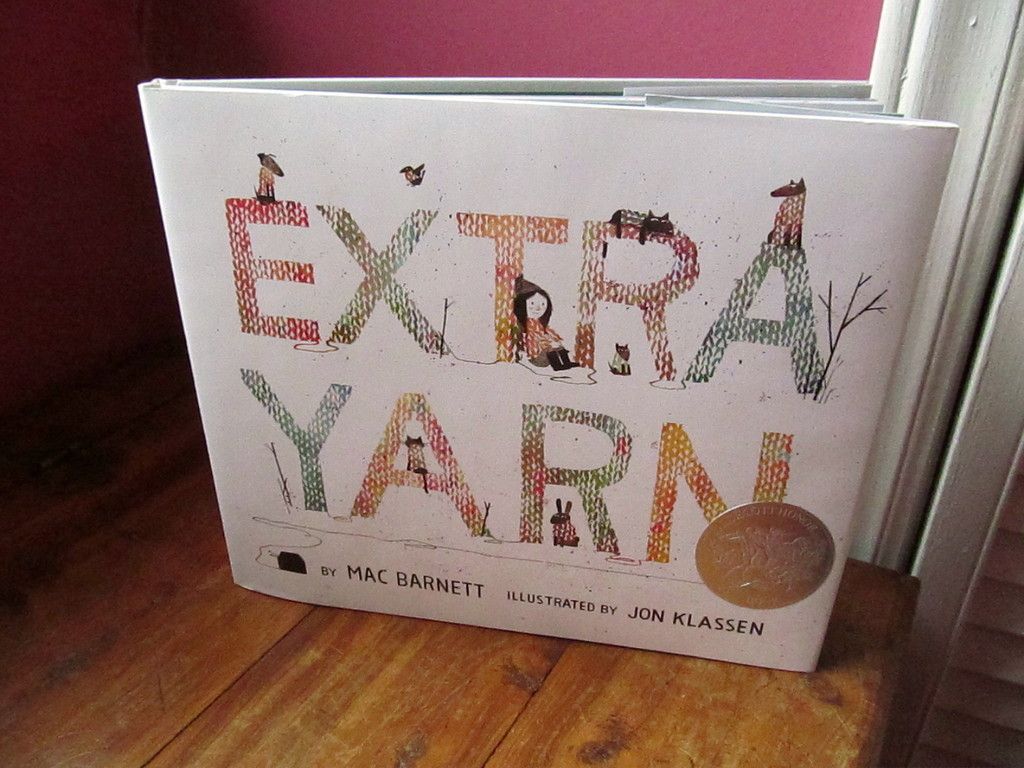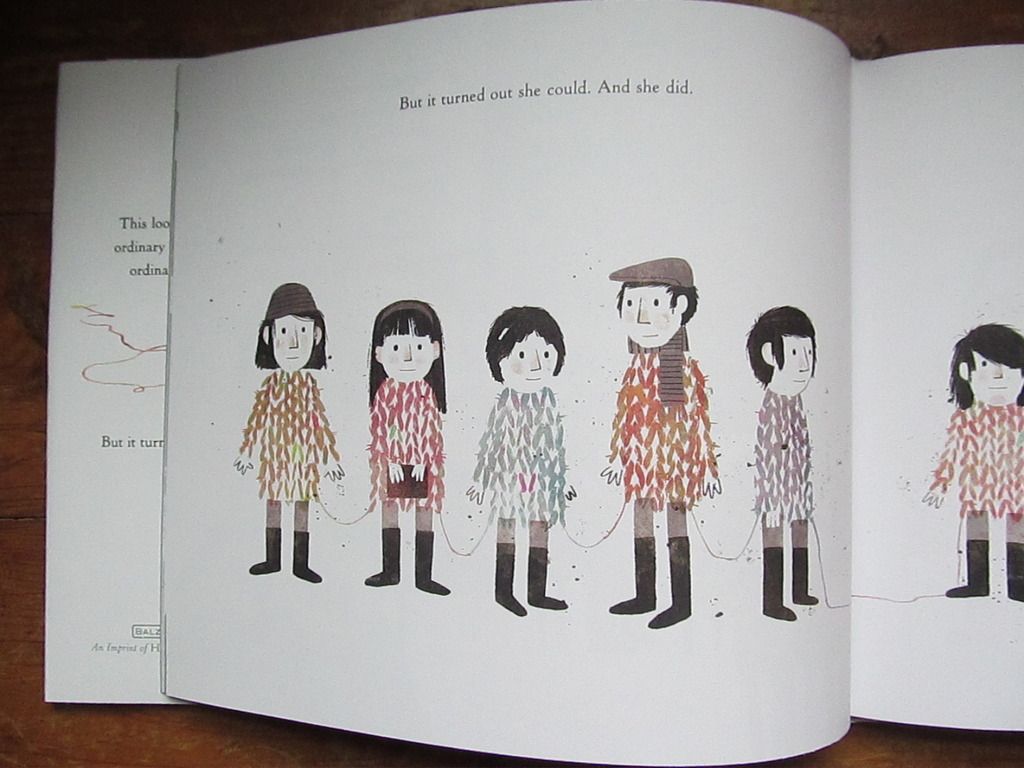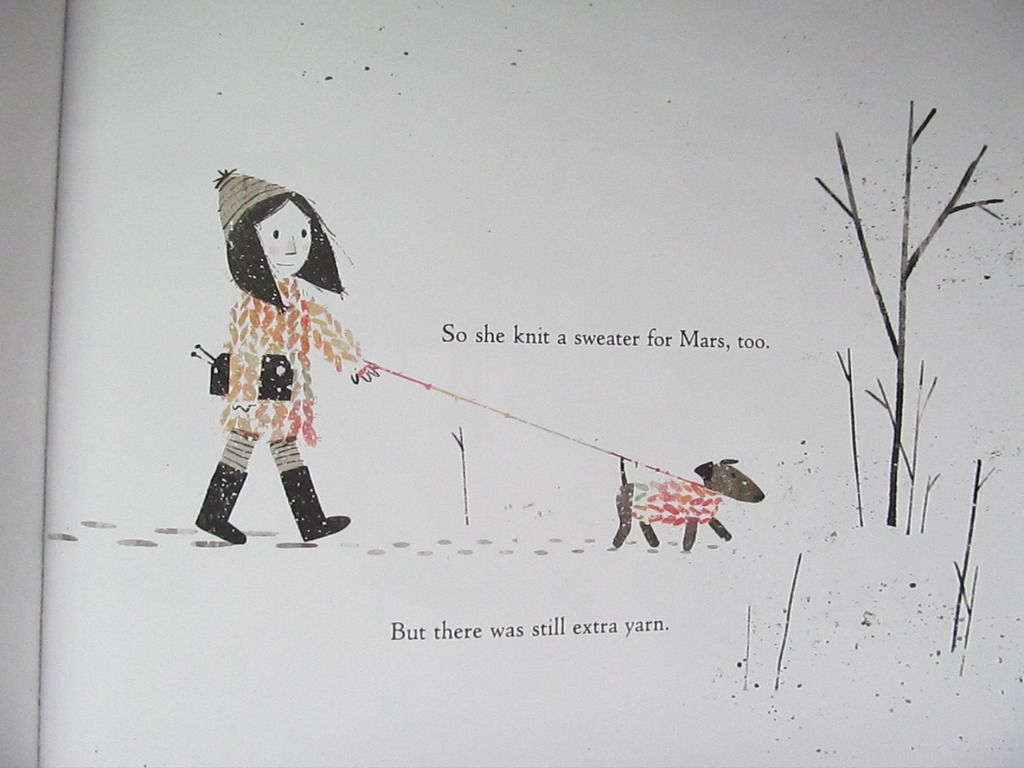 Extra Yarn: written by Mac Barnett, illustrated by Jon Klassen. This is hands down one of my favorite picture books ever. It is just so darn cute. It's a story about a little girl who finds a magical box of yarn and proceeds to knit sweaters for everyone (and everything) in her drab town. The story is simple, but there's knitting and yarn and Jon Klassen's glorious illustrations. He's one of my favorite illustrators, and I love how he contrasts black and white with color in this book.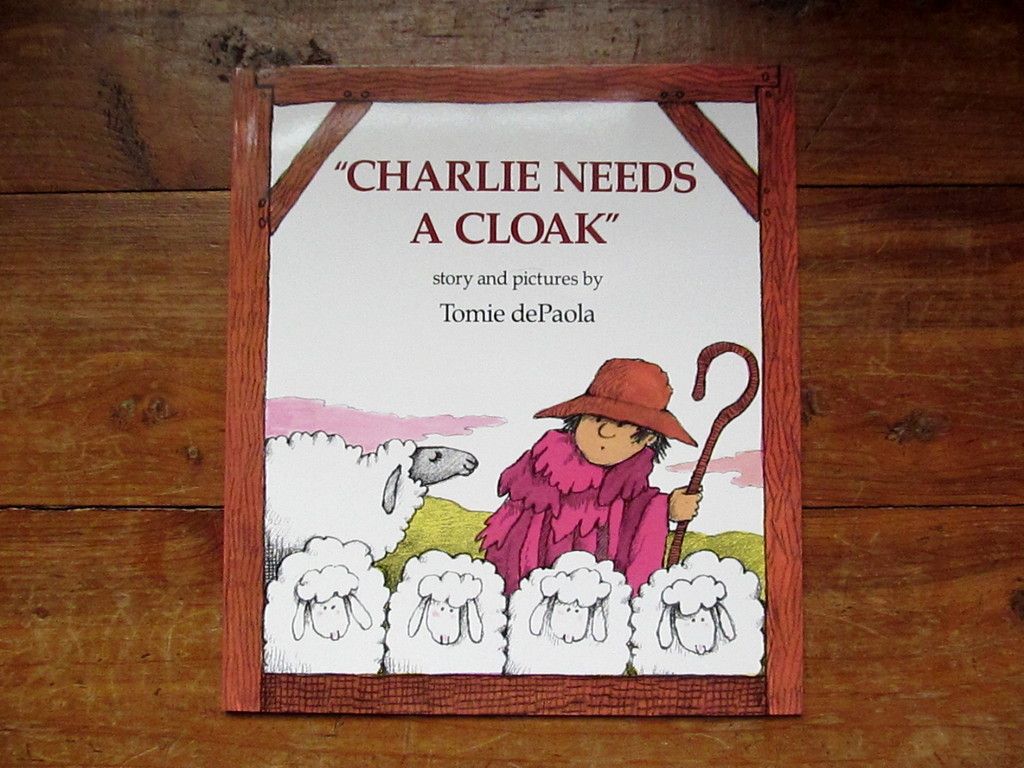 Charlie Needs a Cloak: written and illustrated by Tomie dePaola. I like it when picture books show the process of something. In this one, Charlie is a shepherd who needs a new cloak. So it goes through the entire process, from the shearing of the sheep to the end result of the cloak (including hand carding, dyeing, spinning, weaving, sewing, etc.). I love Tomie dePaola's books anyway, and this one is more simply written than some of his others. There's one particular sheep in the background that you should keep an eye on...he's always trying to get the wool back on after being sheared. :)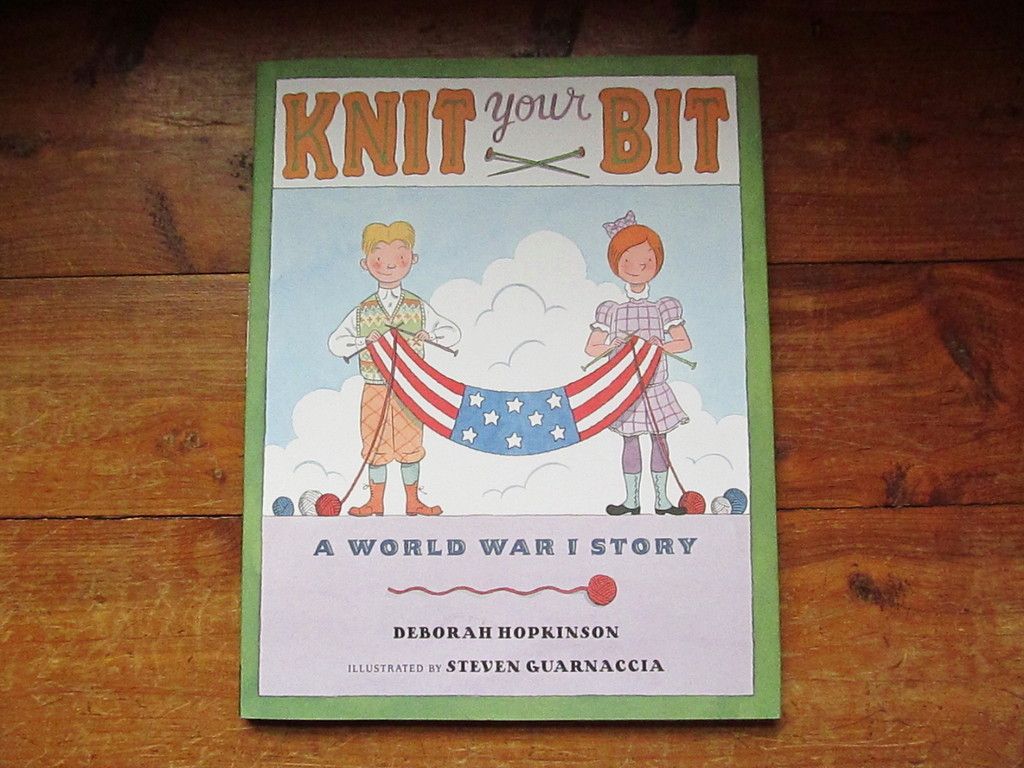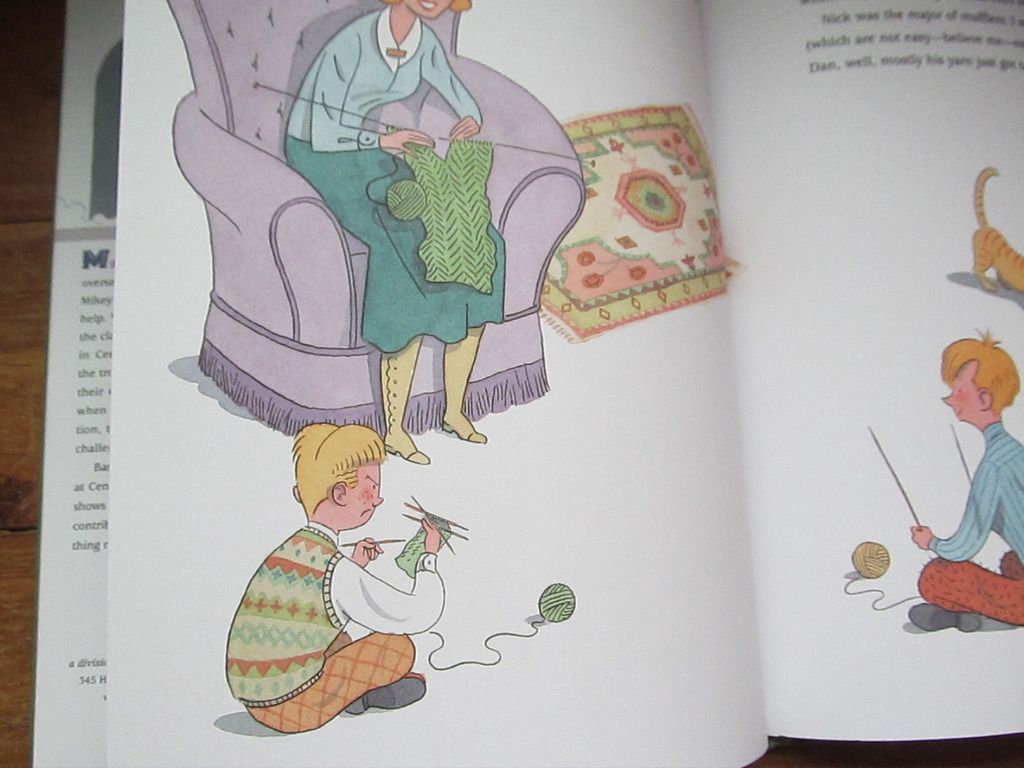 Knit Your Bit: written by Deborah Hopkinson, illustrated by Steven Guarnaccia.
Picture books that are based on historical events or real people can be written awkwardly, in my experience. But this one handles it nicely. It's about civilians knitting items to send to soldiers during World War I. The boys don't want to join in at first because "boys don't knit," but they end up getting involved. It's a pretty cute story, and part of it even makes me tear up. (What can I say? I'm sentimental, and apparently the war effort plus knitting is enough to get to me.)
Let me know if you guys would like some more picture book recommendations...I have a few more ideas for categories if it's something you'd like to see. :) I meant to do some of these posts several years ago when I had planned on a children's literature series that never happened. Better late than never, I guess.