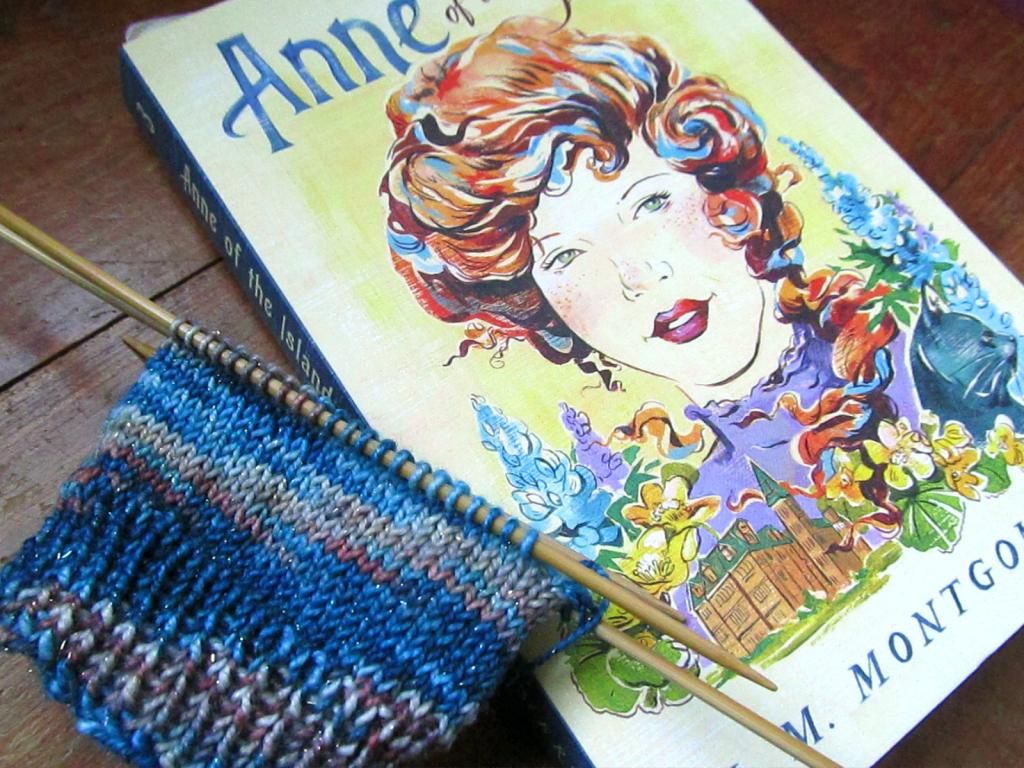 Reading:
Anne of the Island, by L.M. Montgomery. I'm over halfway through and loving it, though maybe not
quite
as much as the first two.
Speaking of books, I just found out that
another book by Harper Lee is being published
! Apparently it's a sequel to To Kill a Mockingbird but it was actually written before she completed that novel. I'm cautiously excited...To Kill a Mockingbird is one of my favorite books, so of course I'm thrilled about a sequel. But I just hope that this really does have Harper Lee's blessing and that she isn't just being taken advantage of (like with all that mess about that biography last year).
Knitting:
A new pair of vanilla socks. I wasn't going to start another pair just yet, but I've been eyeing this sock yarn in my basket for a while now and I couldn't resist casting on! The yarn is pooling but I think I'm okay with it in this instance. The colors are a lot more vibrant than in the photo, and I don't know if you can tell, but the yarn is sparkly. Definitely not the kind of thing I usually go for, but it's so pretty!
{Yarn Along is a weekly link up hosted by

Ginny
where you can share what you've been knitting and reading.}