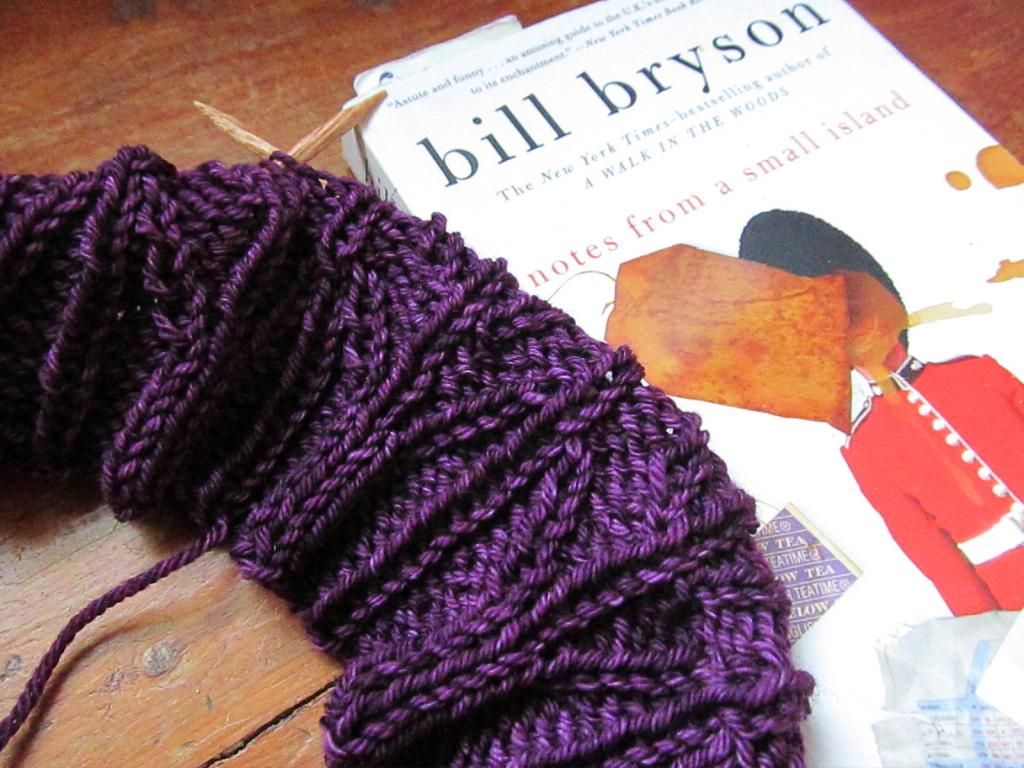 Reading:
I've just started on a new book (from the
list of travel books
that I want to read): Notes from a Small Island, by Bill Bryson. I only finished Anne of Avonlea yesterday (
loved it!
), so I'm not far enough into this one to say much about it yet.
Knitting:
After a short break, I'm starting
this cowl
again. I first cast on weeks ago and I was nearly finished with it when I realized it wasn't going to be as big as I wanted and that it wasn't going to use up all of this skein. So I frogged it (goodness, how I hate ripping out any amount of knitting!) and started again, casting on more stitches. I love the color of this yarn (tosh dk in the medieval colorway)...purple is one of my favorite colors, but for some reason I rarely knit with it.
{Yarn Along is a weekly link up hosted by

Ginny
where you can share what you've been knitting and reading.}