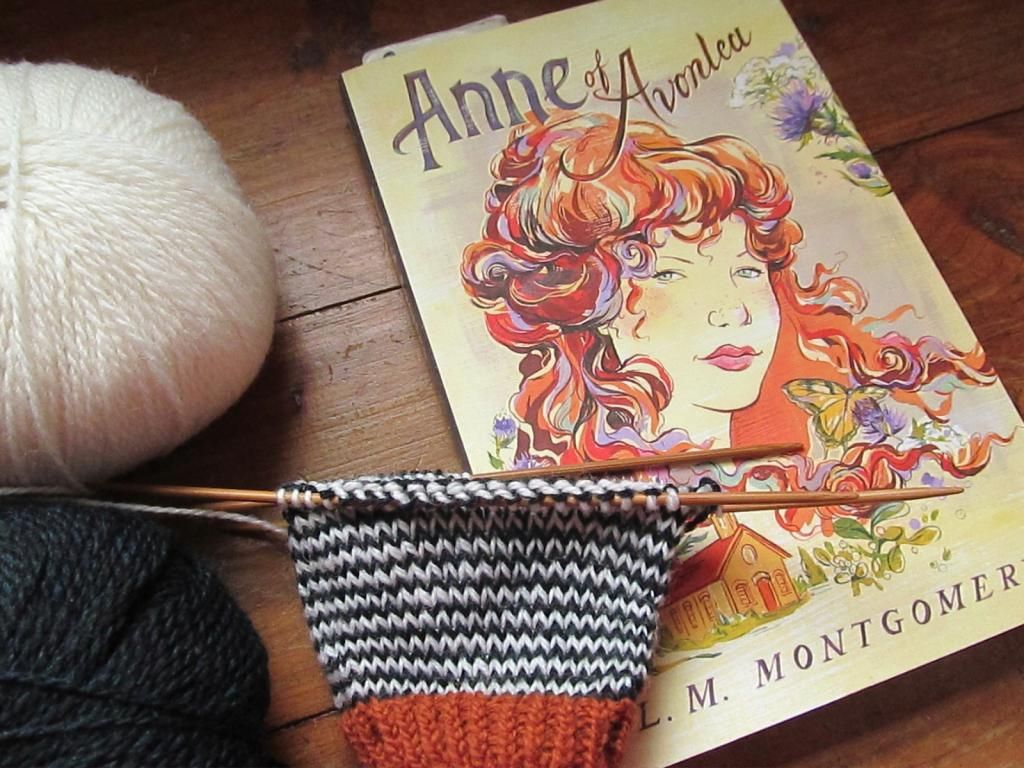 Reading:
I've moved on to Anne of Avonlea now. I'm not quite 100 pages in yet but I'm really enjoying it. A couple of parts seemed vaguely familiar to me, and at first I wondered if maybe I had started this one before, too. But then I realized that I just remember them from the film. :)
Knitting:
I'm still knitting on those socks from
last week
(I'm starting on the second). But I also started these simple striped mitts (pattern
here
). I meant to make these back in the fall but ran out of time. I need more lighter, fingering weight mitts...most of mine are worsted weight and they're sometimes a little too warm.
{Yarn Along is a weekly link up hosted by

Ginny
where you can share what you've been knitting and reading.}