The Miette cardigan was one of the first projects I ever put in my queue on Ravelry. And I finally got around to knitting it!

I started on this cardigan back in August as part of Shannon's
Summer Sweater Knit Along
. Miette is a cropped cardigan in worsted weight yarn, so theoretically this sweater should have taken 2-3 weeks at the most. Ha. I had to start knitting for the festival, followed by my niece's birthday gifts, so I didn't finish this sweater until the beginning of November. And then it took me over two months to actually get photos of it!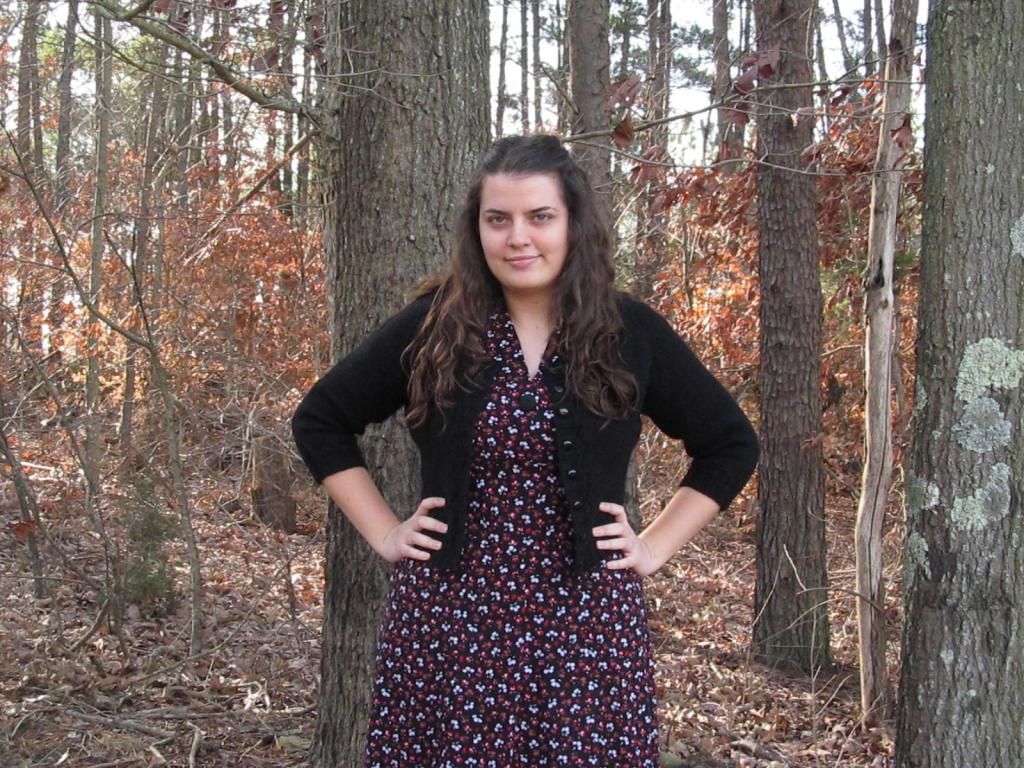 When I started this sweater, I only planned on making one simple change: moving the bust dart decreases to the side so the shaping would be much more subtle. My gauge was a bit off, which ended up balancing out, but it caused a problem when I got to the end of the raglans and separated for the sleeves: the sweater was too tight under my arms. Because of that one little problem I had to rearrange things for the rest of the sweater, but I won't go into that here. (More details on my project page, which is linked below).
So basically, I had to do a lot of math (which I'm awful at) and figuring and frogging back one of the sleeves, just to get the sweater to fit like it should have originally. But that's okay because I took good notes (in case I knit this one again) and I'm happy with how it turned out!
I definitely don't want all of my sweaters to fit this snugly, but I'm relieved to see that I can actually knit a sweater that's not several inches too big. (My other two sweaters turned out a lot larger than I intended.)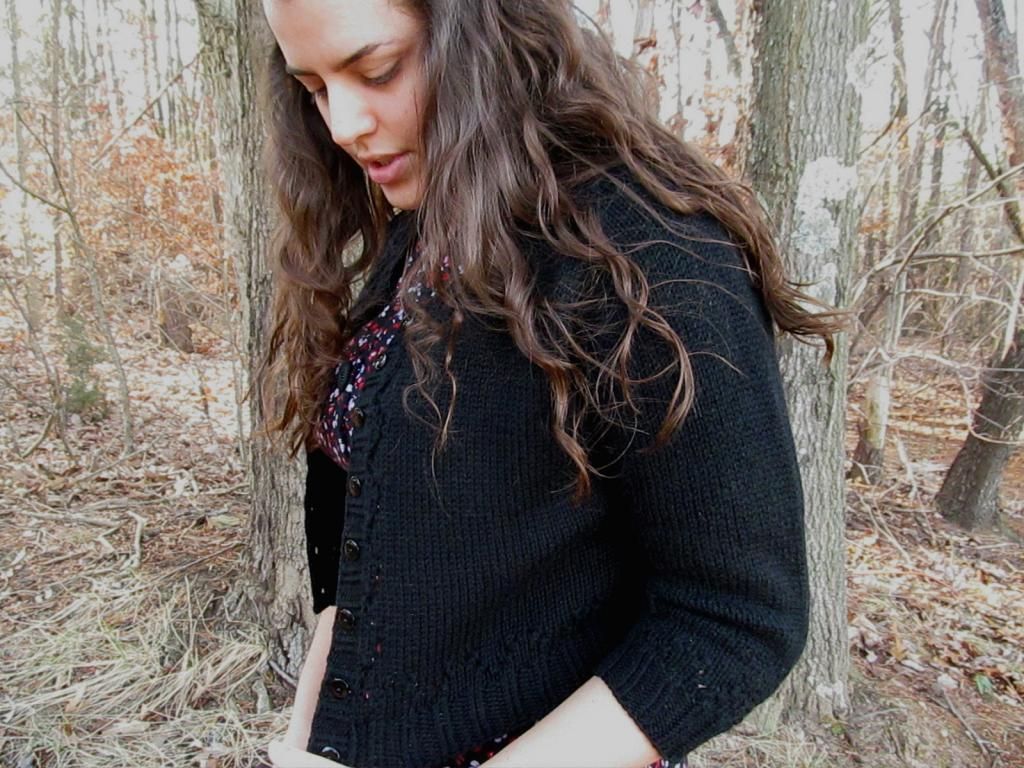 Miette is a pretty easy sweater. It's mostly stockinette with raglan sleeves (which I love), twisted ribbing (which I don't enjoy knitting but love the end result...it looks so neat compared to regular ribbing!), and a simple lace design around the neckline, button bands, and the bottom of the sleeves and body.
Black is far from the most exciting color to knit with, but I was trying to be practical. I wanted this sweater to wear over my dresses to church, and most of my dresses have black in them. The yarn is KnitPicks' Wool of the Andes in the coal colorway.