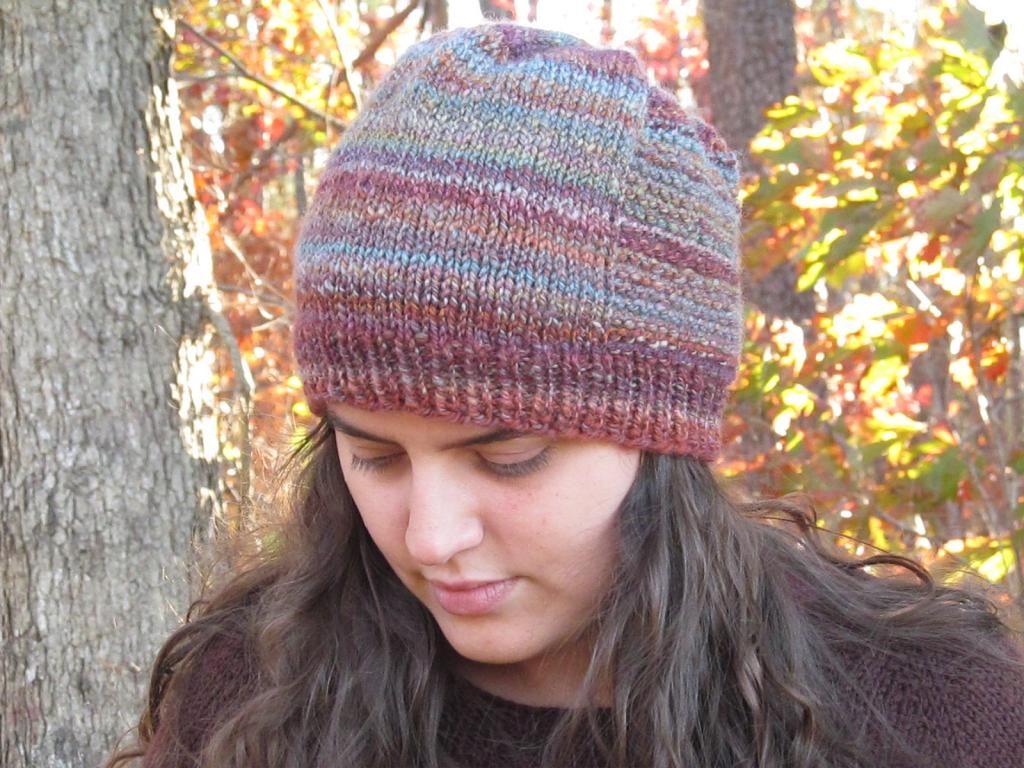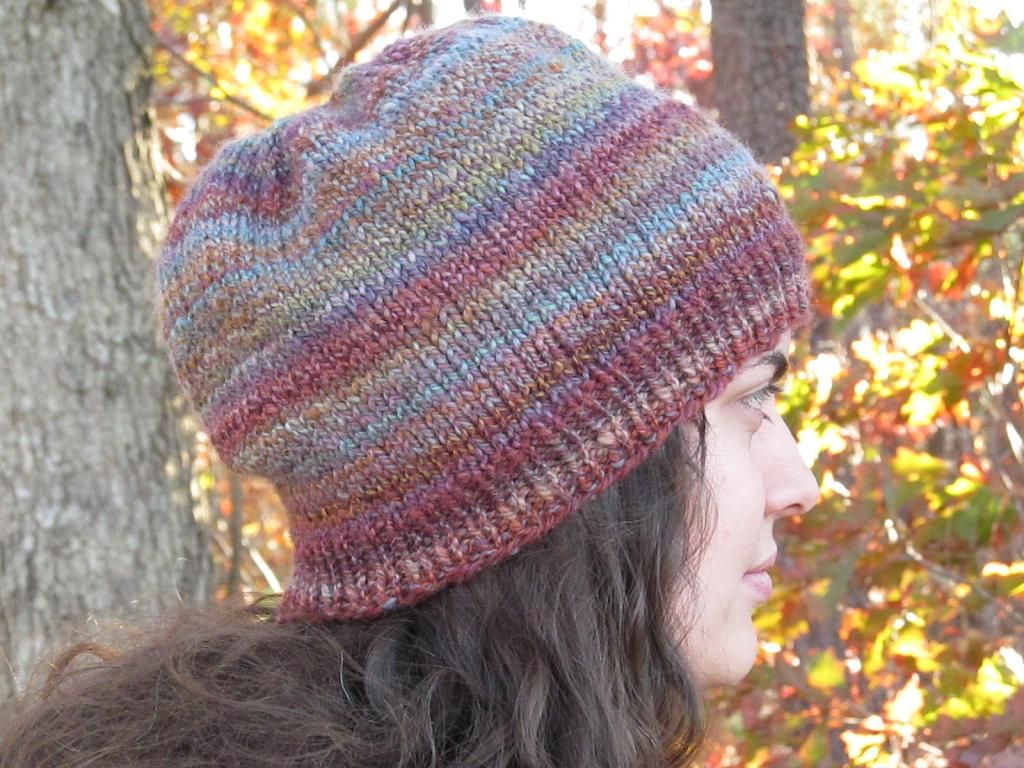 Since this yarn spun up so quickly, it seemed only fitting that it was knitted up quickly, too. This was just the sort of fast project that I needed before I got serious about working on Christmas gifts...except for the ribbing (which I'd done the night before), I finished this hat in a day.
The yarn is my
most recent handspun
. I knew there would be stripes, but I thought they'd be more subtle. I was pleasantly surprised by how much color came out of this yarn! Like those stripes of light blue-ish gray. I definitely wasn't expecting that.
I used the
Barley
pattern, which is so wonderfully simple. This is the eleventh Barley I've made this year, but the first one for myself (the rest were to sell at the craft fair). I have noticed that the sizes in this pattern tend to run a bit large, but it might just be me and my gauge. According to the pattern, the adult large size is for a 23" head. My head is 24 inches (don't laugh- I know I've got a big head!), and the large size is too big for me. The small is a bit too tight, so for this hat, I did the medium size, and it's perfect. Maybe a bit slouchier around the crown than I expected, but that's fine.
I'm counting this towards the "Baby, It's Cold Outside" category of FESA. I haven't followed through with many of
my plans
, but I do have about four other entries to blog about and I'm hoping to finish a couple more before the end of the month. :)
{
Ravelry project page
}