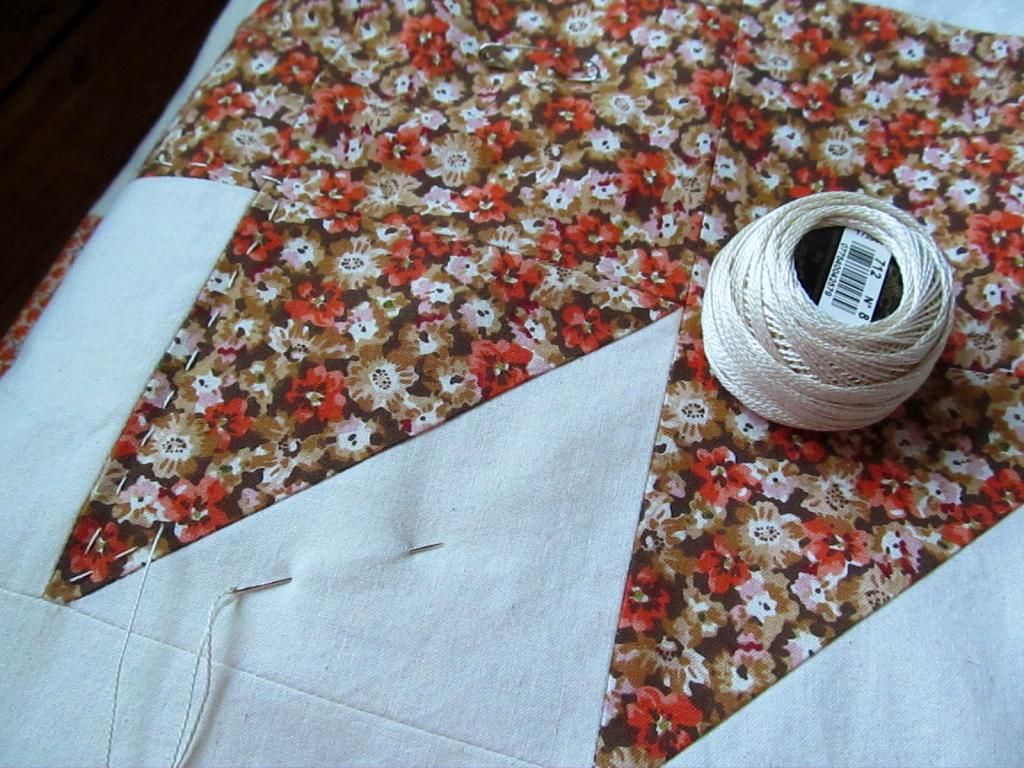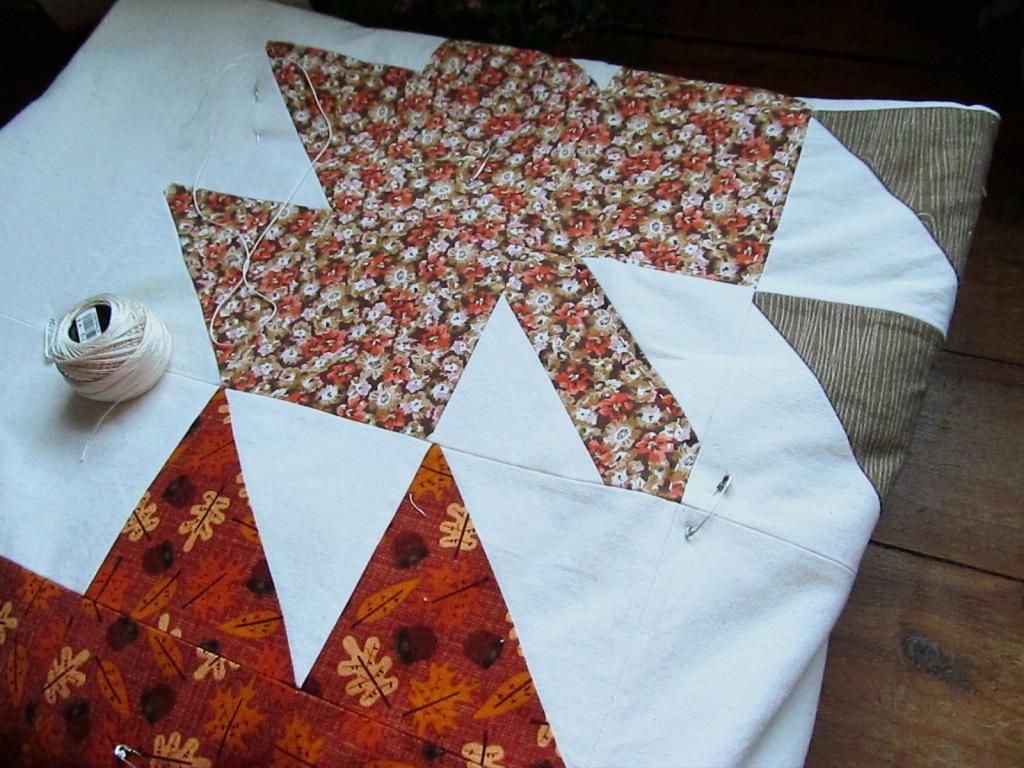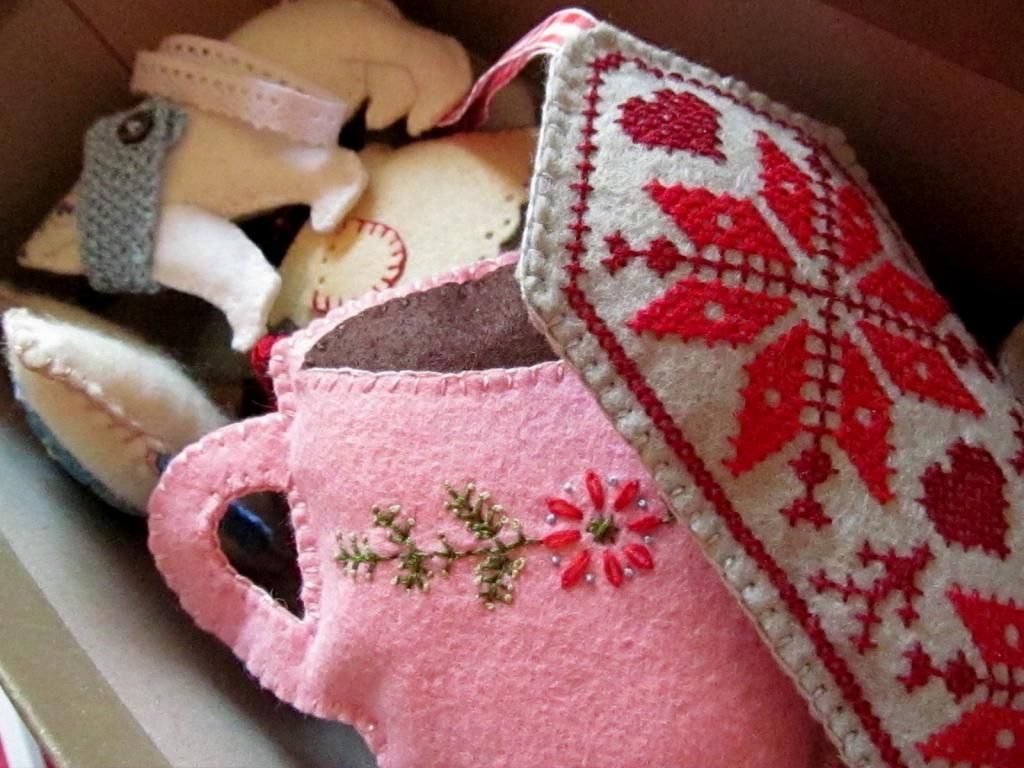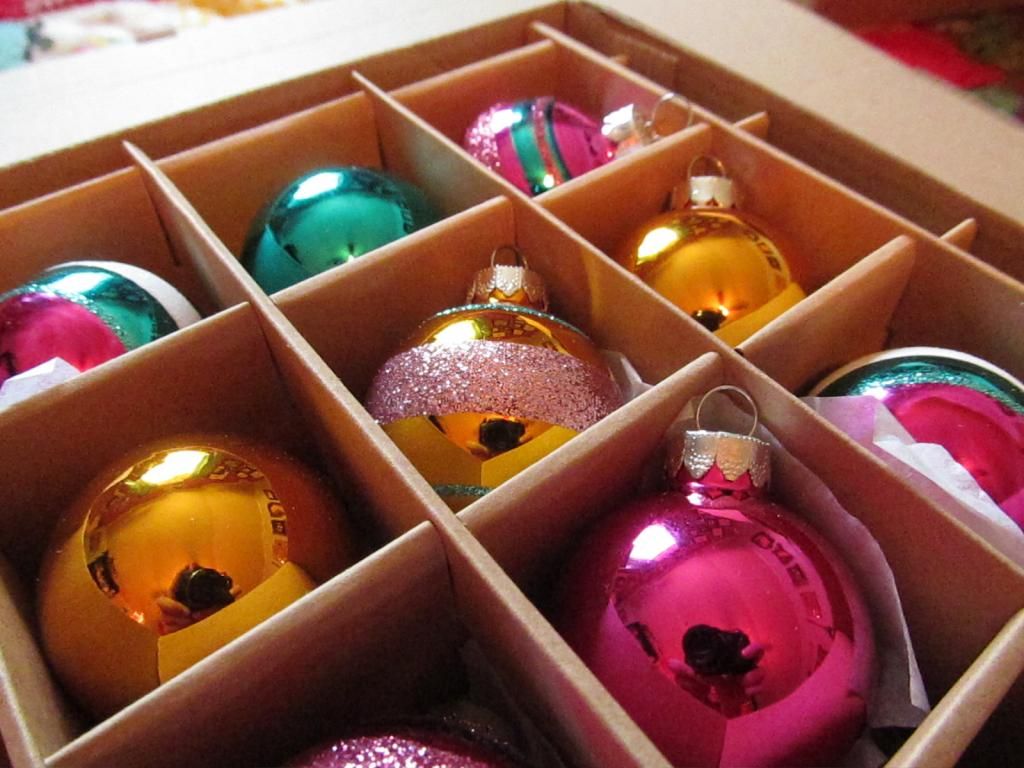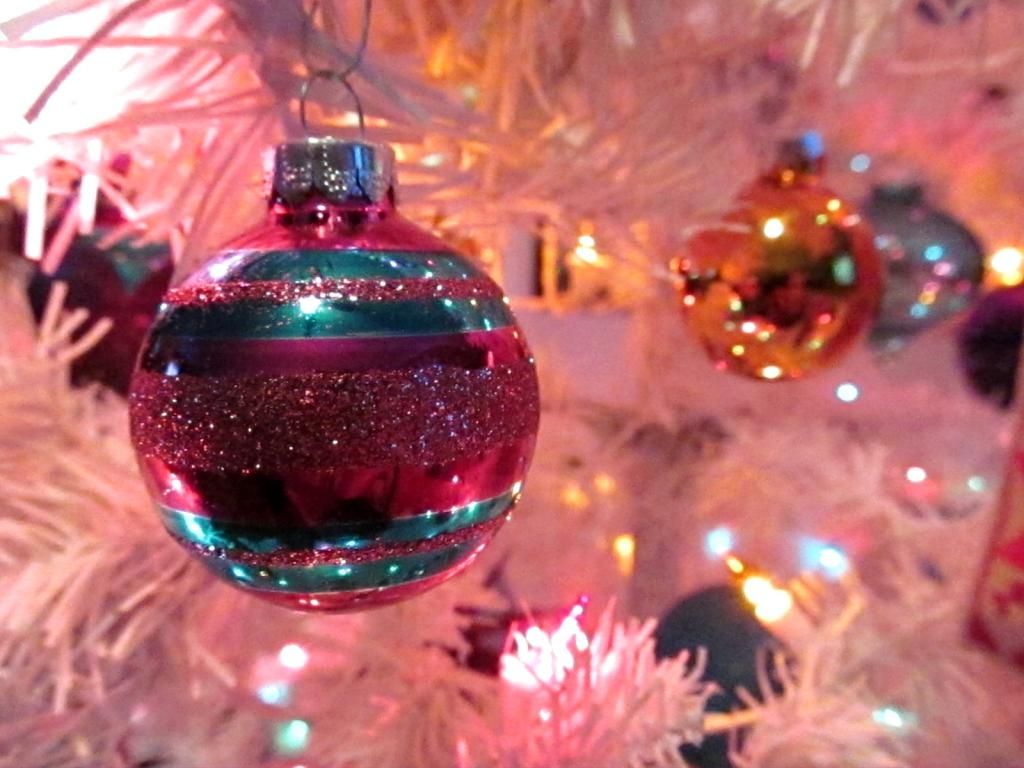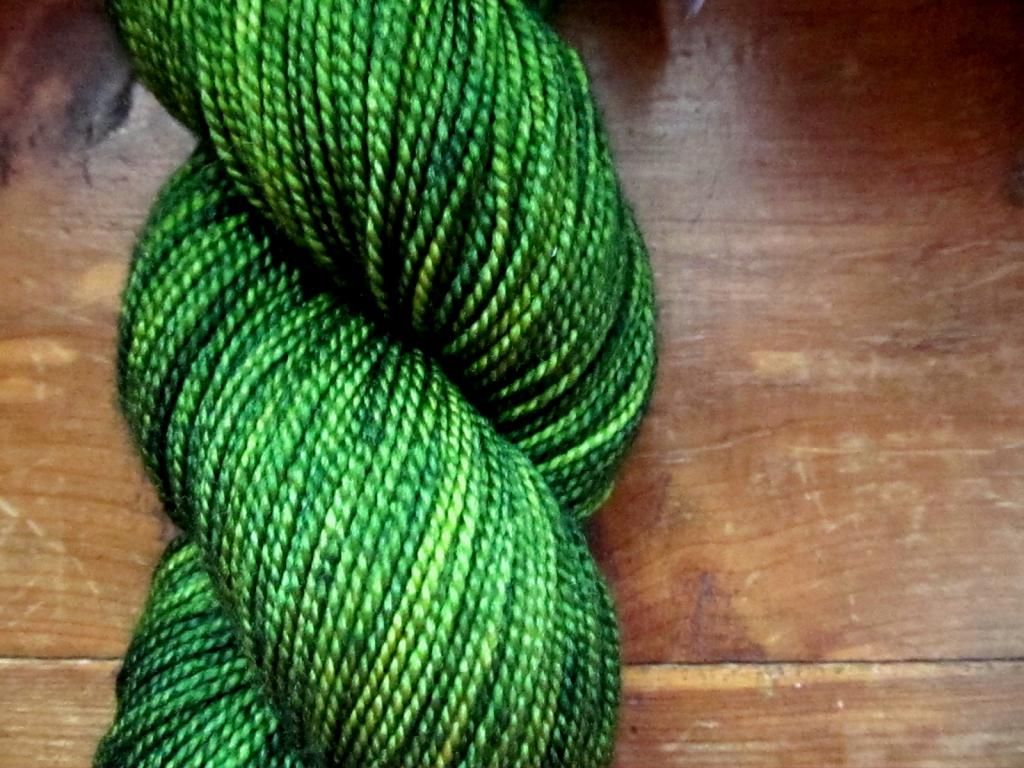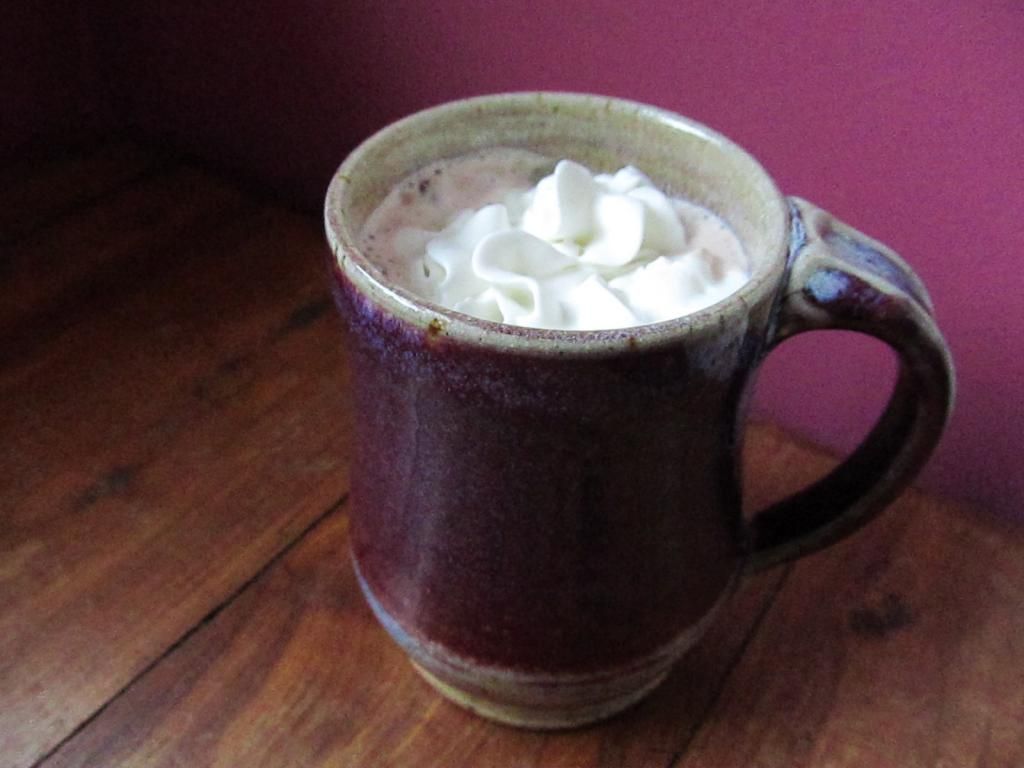 I decided on hand quilting my Modern Maples quilt. I knew I didn't want to machine quilt it, because my walking foot doesn't work properly (and just makes machine quilting really stressful) and I don't know how to free motion quilt. I thought about just tying it, but I wanted it to be durable. So hand quilting it is, despite my fairly atrocious hand sewing skills. :) I just can't seem to get my stitches any smaller than about 1/4 inch! If I do get them smaller, I don't catch through to the back. I think my stitches are getting a bit neater as I go along, though. Now that I'm working on Christmas gifts most evenings, I don't have a lot of time to work on the quilt, but hopefully it'll be finished by the end of the year. Maybe? Anyway, I really love being able to curl up under it while I'm quilting it. :)
I'm finally getting into the Christmas mindset. I put my tree up last week...the white one again this year, instead of my aluminum one. With the kitten around, I figured that would be safer, though so far he hasn't shown much interest in the tree (thank goodness). I love the vintage-style ornaments that Target sold last year. I'm smitten with those little cardboard compartments! I bought some of them on clearance after last Christmas, so I'm just using them for the first time this year. But my favorite ornaments are the ones I've made from
Alicia Paulson's patterns
. They're so adorable and eventually I want to stitch all of the sets...I love the attention to detail she puts into everything.
It's hot chocolate weather again! :) Earlier this month, my parents and I went down to Georgia for the weekend to visit some of Dad's family, and that beautiful mug and yarn were the souvenirs I brought home. I've been eyeing that colorway of Madelinetosh yarn online for the longest time (it's Jade), but I'd never before seen it in person at a local yarn store. It's the most perfect shade of green. They only had it in tosh sock, but it's definitely going to be something other than socks. I bought the mug at a pottery shop, and it was made by the potter who was demonstrating there that day. (That's one craft that absolutely amazes me. He made it look so effortless!)
I caught up on reading the fall issue of Taproot, just in time for the winter issue to arrive. :) I have to admit that I enjoyed the Mend issue a lot more than Seed, probably because I can relate more to mending and sewing than growing things. I really enjoy this magazine and I'm looking forward to reading the new issue.
Some fiber-y links:
- I knew that superwash wool was chemically treated to prevent it from felting, but I didn't quite know to what extent! (I had noticed that it tends to feel stiffer than real wool, especially in heavier weight yarns.) I own a lot of superwash yarn, just because it seems like that's all that most indie dyers sell now. But thanks to
this article
, now I'm going to try to make more of an effort to avoid it in most cases. I also enjoyed listening to
Woolful's new podcast
and found it very interesting and informative.
- Melody also has a
new podcast
that I really like, and she touches on the topic of superwash wool as well.
- KnitPicks is having their
big sale
this week! I ended up buying yarn for two cardigans (some Wool of the Andes sportweight and worsted tweed), and enough
Felici
for a pair of socks...I love that Rustic Cabin colorway! :) I do wish they would bring back Felici permanently. I've only made one pair of socks from it but I love
those
.
Happy Thanksgiving tomorrow, you guys! :)