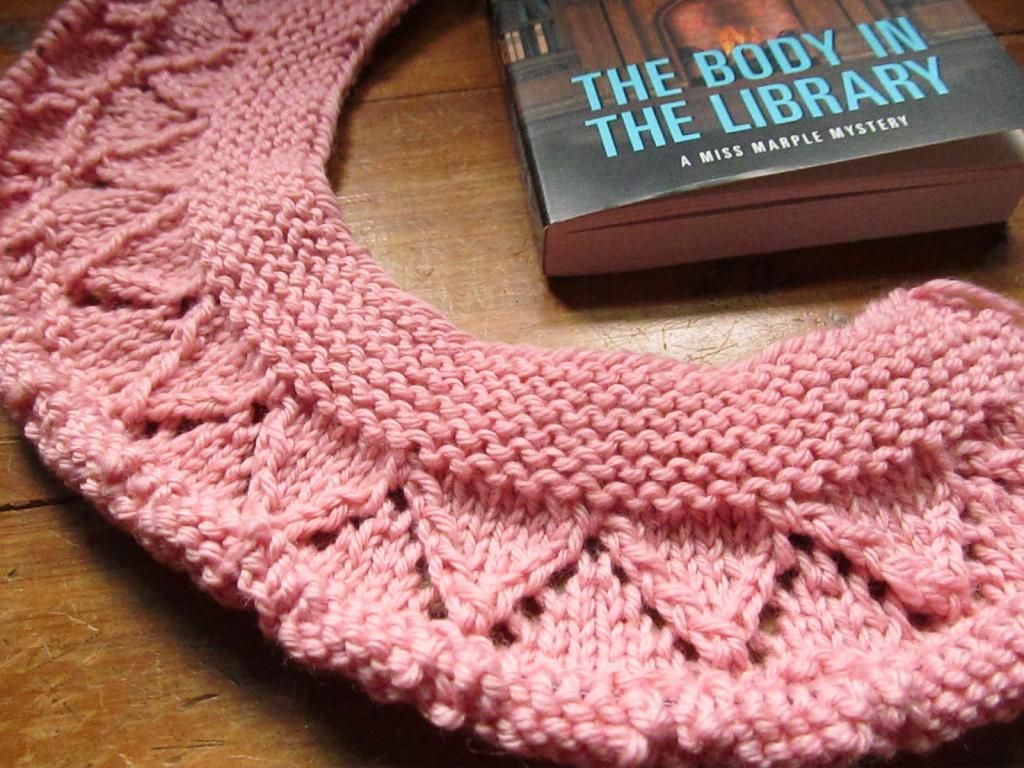 Reading:
The Body in the Library, by Agatha Christie. I like to think of myself as a fan of Agatha Christie, even though I've actually only read a couple of her books. I
have
seen TV and film adaptations of her stories, though, and I collect her books from thrift stores, intending on reading more of them. I needed a short break from the Harry Potter series, and October seemed like the perfect month for a mystery. :)
Knitting:
A cardigan for my niece's birthday gift...she'll be a year old soon! I only have a couple weeks to make it (plus a couple of extras with the leftover yarn, hopefully), but I'm enjoying it so I think it'll knit up quickly. I'm using
this pattern
and KnitPicks
Swish DK weight
in carnation.
I kind of love it when my current knitting project and book match, and I expected that to happen this week. I thought I'd still be reading Rainbow Rowell's book
Landline
, which would have coordinated nicely with this sweater (the spine and back of the book are gray and pink). But like all of her books, it was so addicting that I finished it over the weekend. So it cracks me up that now my project and book couldn't be any less "coordinating"...I'm reading a murder mystery and knitting on a sweet pink baby sweater. :)
{Yarn Along is a weekly link up hosted by

Ginny
where you can share what you've been knitting and reading.}