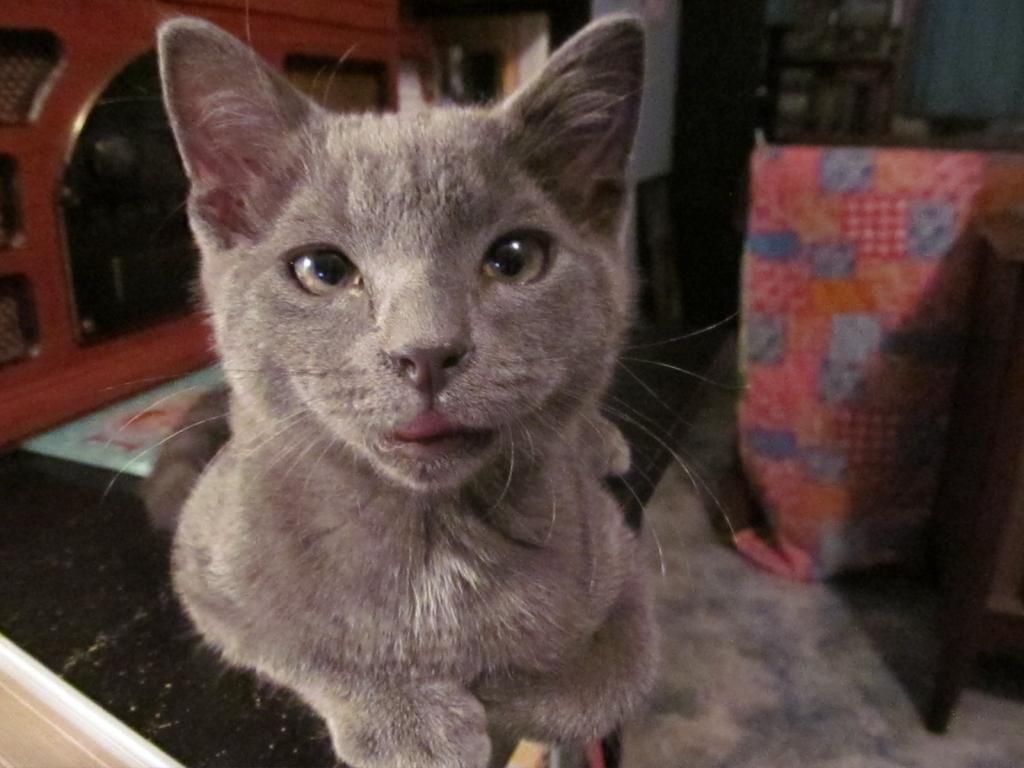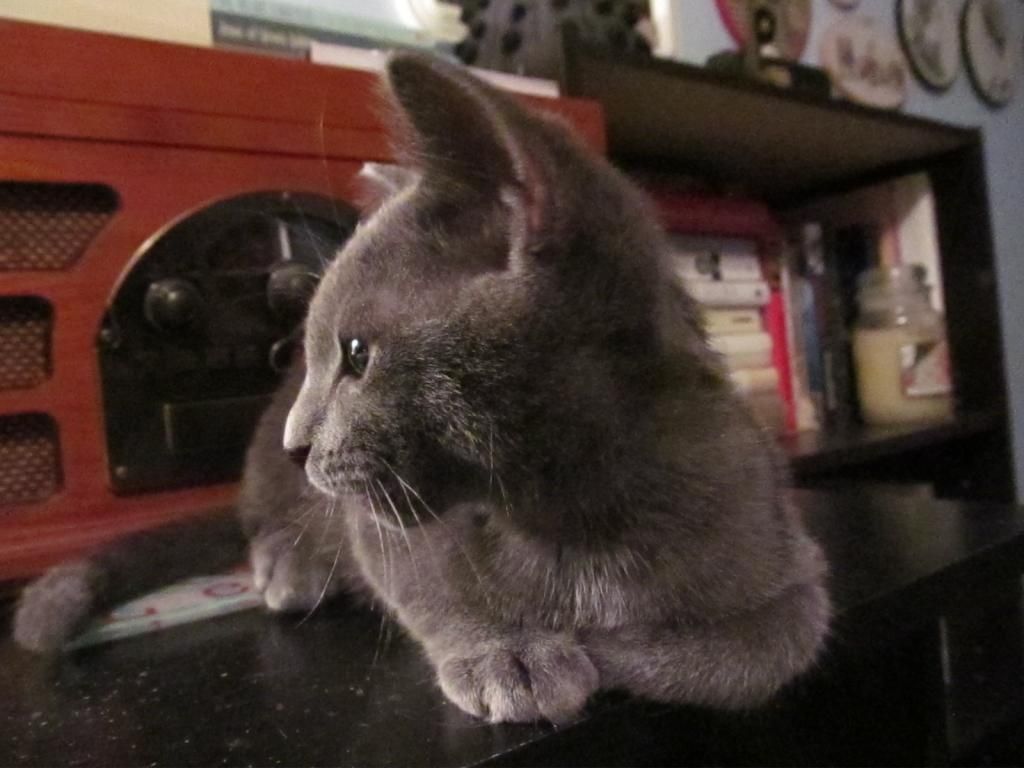 So...we have a new kitten.
Several weeks ago, my mom and sister-in-law heard a noise coming from the motor of Mom's car. When they looked inside, they found this kitten. (The skin on his chin was pulled down a bit, as you can kind of see in the first picture, but other than that he was fine.) After asking around if anyone was missing a kitten or wanted one, we realized we'd be keeping him.
His name is Knightley. Yes,
that
Knightley. (He showed up the day after "If I loved you less, I might be able to talk about it more," on Emma Approved, so it seemed fitting because my head was full of Emma and Alex.) I didn't want to sound too much like Mrs. Elton, but adding the "Mr." is just a little too pretentious for such a tiny kitten. So Knightley it is.
This is the first time I've ever had a kitten (and been able to choose a name for a cat!). My parents got my childhood cat, Annie, before I was born. Our other two cats came to us in random ways when they were a bit older. (Jack was my grandma's cat and we took him after she died...Ollie was left behind with us after my brother moved out.) I don't think I was prepared for how incredibly adorable and mischievous kittens can be! Knightley can be curled up in my lap sleeping soundly one minute, and the next minute he's tipping over my trashcan or trying to eat tissues.
As for the other cats...Jack has handled the new addition really well. He basically ignores him. (Accepts him? With cats, I don't think there's much difference between the two.) He'll put up with almost anything, unless Knightley tries to chew on his tail- then Jack gives him a few hard swats on the head and the matter is settled. Ollie hasn't adjusted quite as smoothly. For the first few days, he would hardly leave my room. By this point, he'll get within a foot or two of Knightley...they've touched noses several times. But if Knightley makes any sudden movements towards him, Ollie hisses and makes the most awful growling noises. And occasionally they swat at each other. Still, this is progress. :)