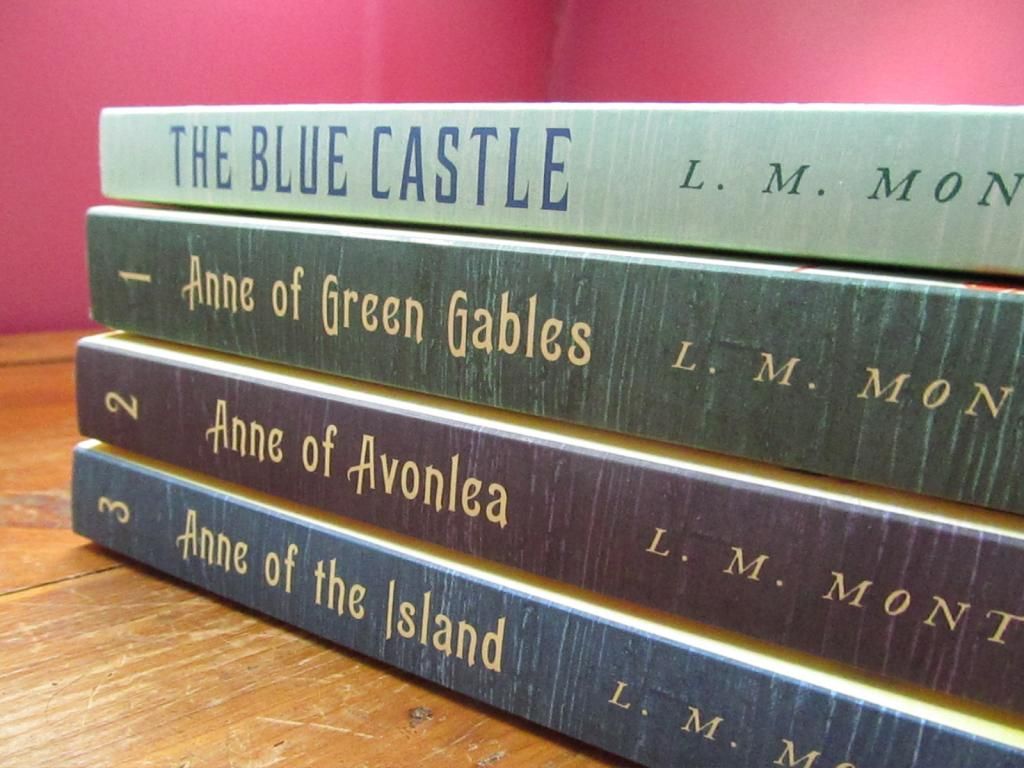 I'm ashamed to admit that I've only read the first Anne book, and that was years ago. I really enjoyed it, and I went on to collect the next three or four in the series. I watched the adaptations and loved them (the first two, anyway...let's not talk about The Continuing Story). But for whatever reason, I never read the rest of the series. Or anything else by L.M. Montgomery, for that matter.
Even though I've only read one of her books so far, L.M. Montgomery
feels
like an author that I will love. Usually I'm wary of authors who have written dozens of books...it always makes me wonder if their stories are all similar, because how can one person have that many different stories in her head? (I'm no writer, though, so maybe I just don't understand.) But with Montgomery, I'm just in awe of her, because most of her books sound interesting to me.
These beautiful new editions
have recently made me even more interested in reading more of her books. They are seriously gorgeous and the covers have such a soft, nice feel. Even the spines are pretty!
So I'm
finally
going to do it. After I finish rereading Harry Potter, the next series I'm going to tackle will be the Anne of Green Gables series. :)
I suspect that many of you are big fans of L.M. Montgomery, so I'm wondering...
which of her books are your favorites? Which do you recommend?
The ones I'm currently most interested in are the Anne series and The Blue Castle (obviously, since I own them), plus the Emily books, A Tangled Web (despite the mediocre reviews), and Jane of Lantern Hill.