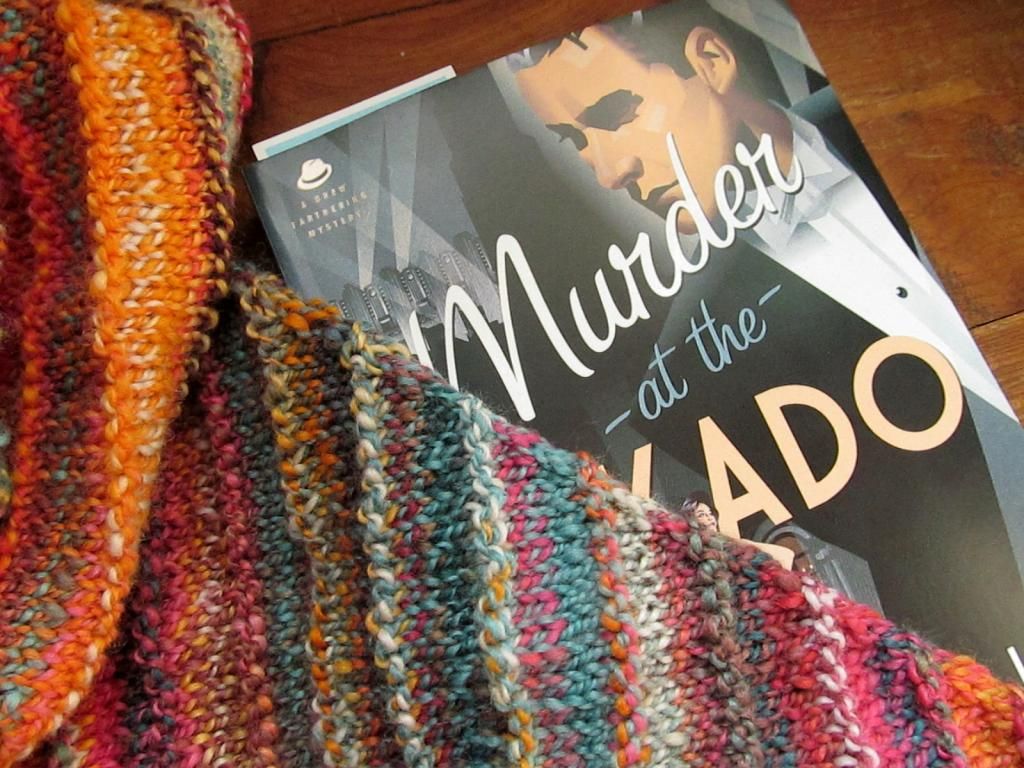 Reading:
Murder at the Mikado, by Julianna Deering. I'm very
reluctantly
taking a break from rereading Harry Potter to read this book. (I received it to review a few weeks ago, so I needed to get a start on it.) I'm not very far in...I'm sure it'll be great, but I'm just really more in the mood for Harry Potter right now. :)
Knitting:
A cowl from my most recent
handspun
. From this picture you can get an idea of how bright it is in certain sections. That bit of orange is particularly eye-burning, ha!
{Yarn Along is a weekly link up hosted by

Ginny
where you can share what you've been knitting and reading.}