In my head, the Harry Potter books and knitting are linked. Maybe it's because Hermione knits hats for the house elves. Or because in Half-Blood Prince Dumbledore mentions to Slughorn that he's been reading Muggle magazines because he loves knitting patterns. (That one always cracks me up. :) Or maybe it's because the HP films are filled with beautiful knitted sweaters and hats and scarves.
I knew I wanted to reread Harry Potter this summer and rewatch the films as I go. But a couple of months ago I found a copy of
The Unofficial Harry Potter Knits 2013
at the bargain bookstore (for about $3! All because the cover was a little bent!). And that got me thinking about all of the HP inspired knitting patterns I've stumbled across over the past few years, and I had an idea...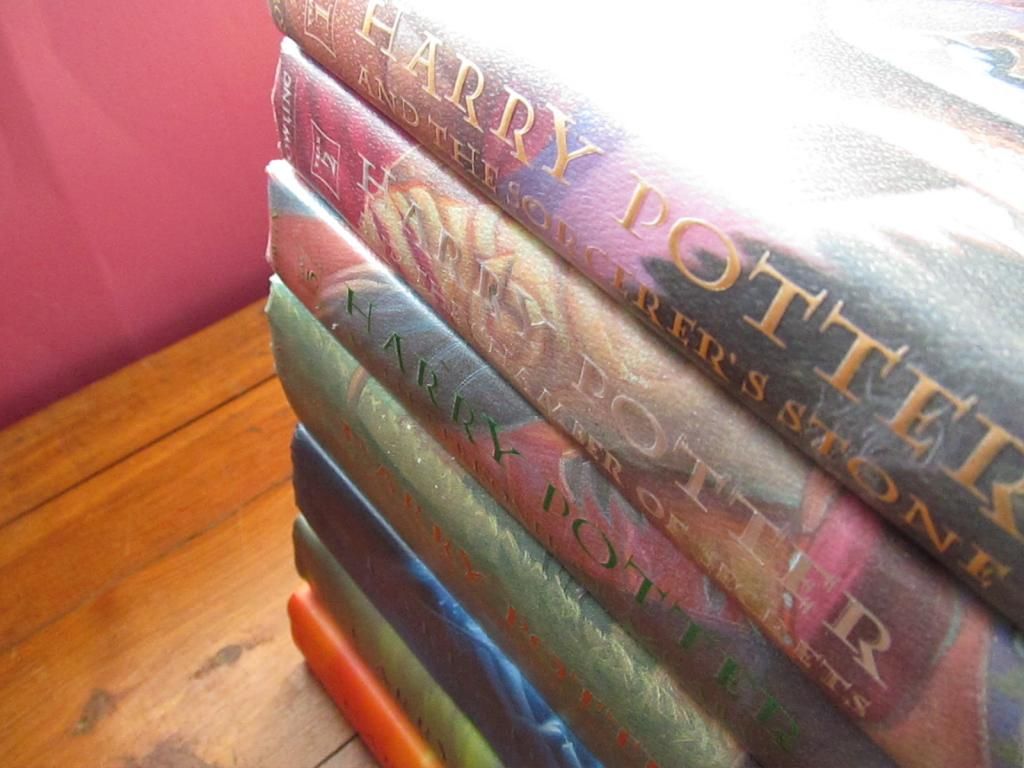 So this is going to be the summer of Harry Potter. Not only am I going to reread the books and rewatch the films, but I'm hopefully going to do some Harry Potter inspired knitting. I originally thought I'd try to do seven projects in all, one for each of the books, but I probably won't end up completing that many. I definitely want to knit:
-
Hermione Hearts Ron Hat
.
I have wanted to knit this hat for the longest time. Not only is it based on
one of Hermione's hats
from the films, but it's just a gorgeous hat in itself. Actually, I've already started on this one.
-Owlie Socks
. I love owls anyway, but they're important in the Harry Potter series, too. :)
-Hermione's Time-Turner Mitts.
These aren't from the films, but they're really pretty.
-The Golden Snitch.
Because it's so cute. :) I might turn it into an ornament or maybe just set it on my bookshelf.
Some other favorites are the
Who? hat
,
Herbology socks
, and
Neville's socks
. I also love
Ginny's Cardigan
, but I don't know if I have it in me to knit two sweaters in the same year. (Though, oddly enough, lately I've been itching to start another sweater.) I also own
Charmed Knits
, so any of those patterns are options, too. I actually bought that book a couple of years before I even started knitting, just in case I did learn how to knit. :)
Of course I'll be blogging about the knitting projects as I finish them, and I'm thinking about doing reviews of the books and films as I go along, too. We'll see!
Are you a Harry Potter fan? Have you ever made anything (knitting, crochet, sewing, etc.) inspired by the series?