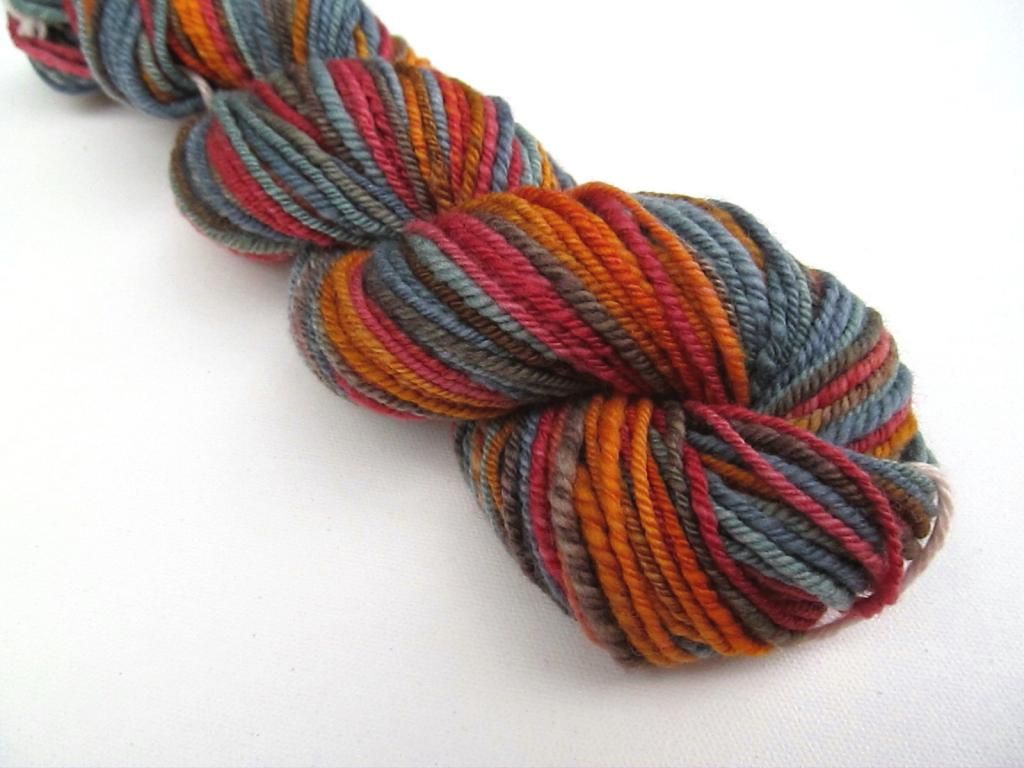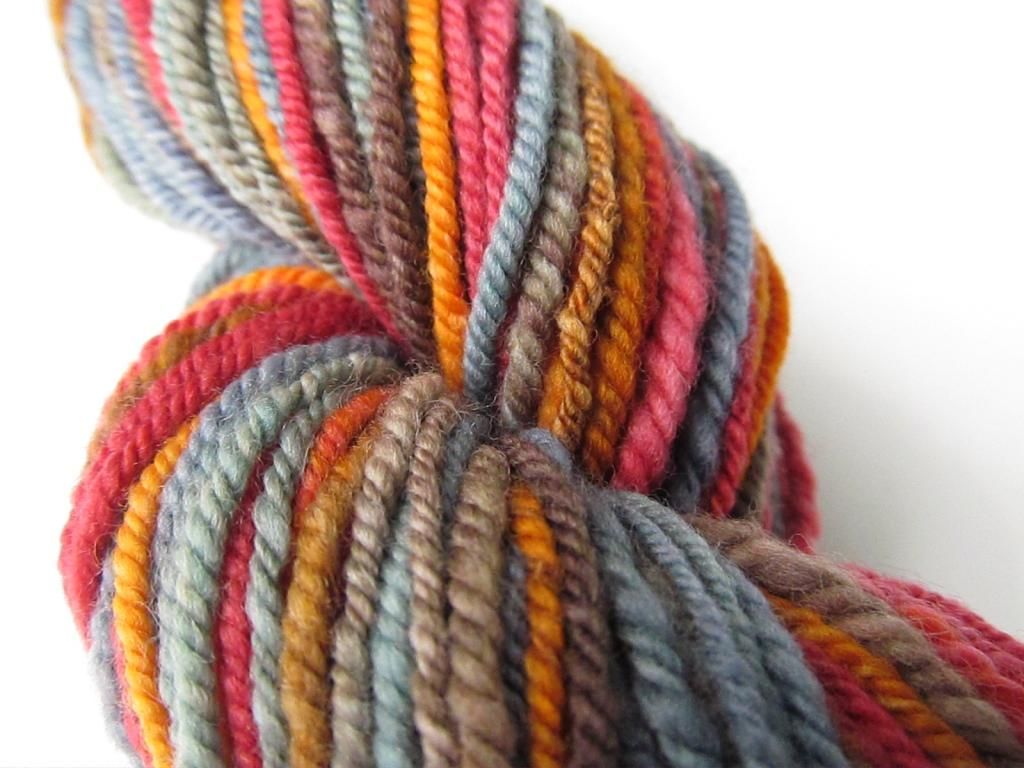 After I finished the spinning class on Craftsy, I was itching to spin some dyed fiber. It turns out that most of my spinning stash is white or cream, so I ordered some colorful fiber from
Spun Right Round
. I
love
her shop. The fiber is soft and wonderful to spin, the colors are gorgeous, and the customer service is excellent. There was a little hiccup with my order, but it was resolved in no time.
The first braid I spun was some Polwarth in a colorway called Folktales. This was my first time Navajo plying. With n-plying (or chain plying), you spin all of the fiber into one long single. Then you ply it back on itself in a looping way, sort of like a crochet chain, and that forms a three ply yarn. It's sort of hard to explain, and it was trickier to get the hang of than I expected. But I think I finally got it. :)
This video
helped
so
much. Navajo plying keeps the colors clean and prevents barber-poling, which is when two very different colors are twisted around each other in handspun. It makes clear stripes when knitted up.
I'm so pleased with how this skein turned out. The colors were actually even prettier than I expected! When I was spinning it, it made me think of what I imagine a desert sunset would be like...think sunset at the Grand Canyon or something. :) All of those yellows and oranges and pink reds, toned down by the bluish gray and brown. I love it. I ended up with 138 yards of worsted weight...enough for a small cowl, I hope.
My Navajo plying still needs some practice...I think I was on the verge of putting too much twist into it while plying. It was so crinkly before I soaked it, but thankfully it evened out after a couple of warm baths. I can't wait to experiment more with Navajo plying! :)
{Thanks for the kind words about my mom's accident in my last post! She went to the doctor yesterday and everything is healing nicely. She goes back in a week to get the staples removed (all nineteen of them- ugh!) and she'll be on crutches for another three weeks or so.}