There's a tag going around on Booktube where you're asked to list the top ten books that have been the most influential in your life. I've really enjoyed seeing other people's responses, so I decided to make a list of my own. :)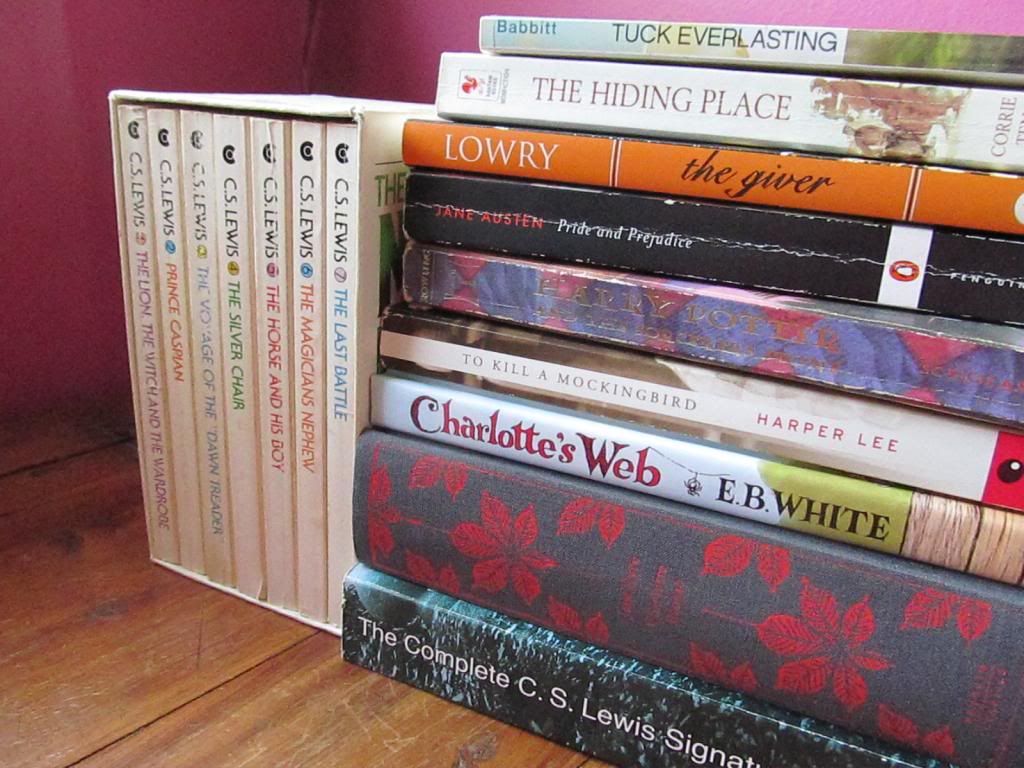 It was a little more difficult to make this list than I thought it would be. It's not as easy as naming off ten of my favorite books, though of course most of these are among my absolute favorite books. I had to think about which books actually changed me or impacted me in a huge way. I didn't put the Bible on this list because while, as a Christian, it's the
most
influential book in my life, it seems too important and too obvious for the list. :)
By the way, except for the first one, these are in no particular order.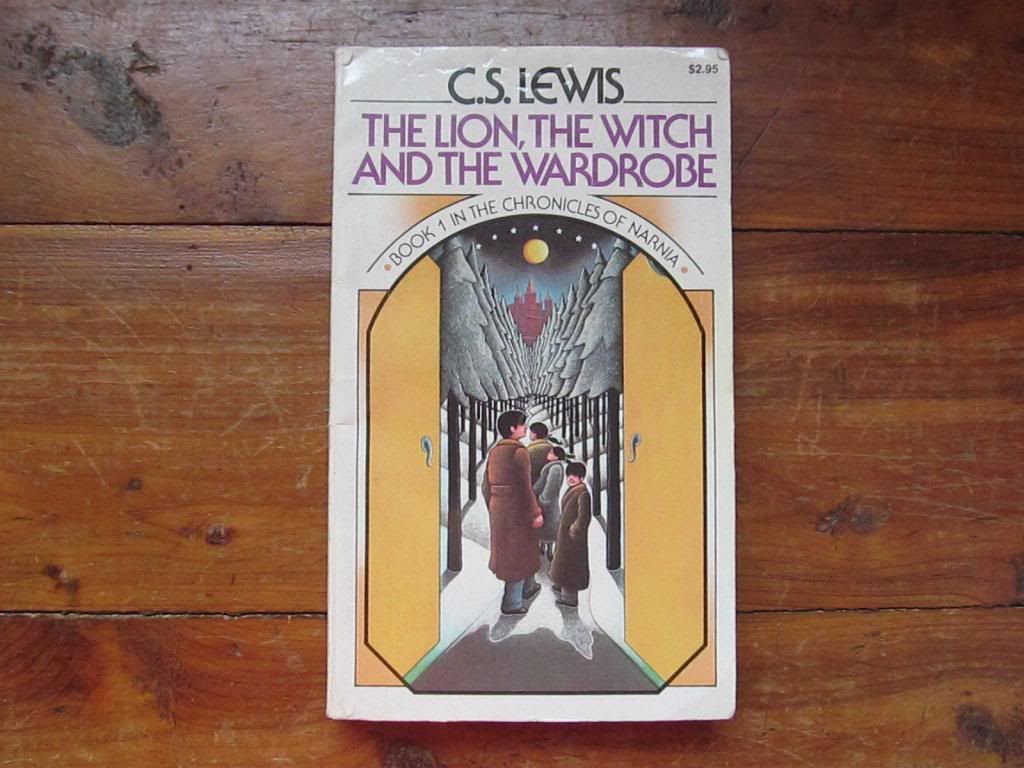 The Chronicles of Narnia, by C.S. Lewis.
Other than the Bible, these books have been the most influential in shaping my ideas about God and heaven and life in general. I won't ramble about them again now, because I already did that
here
.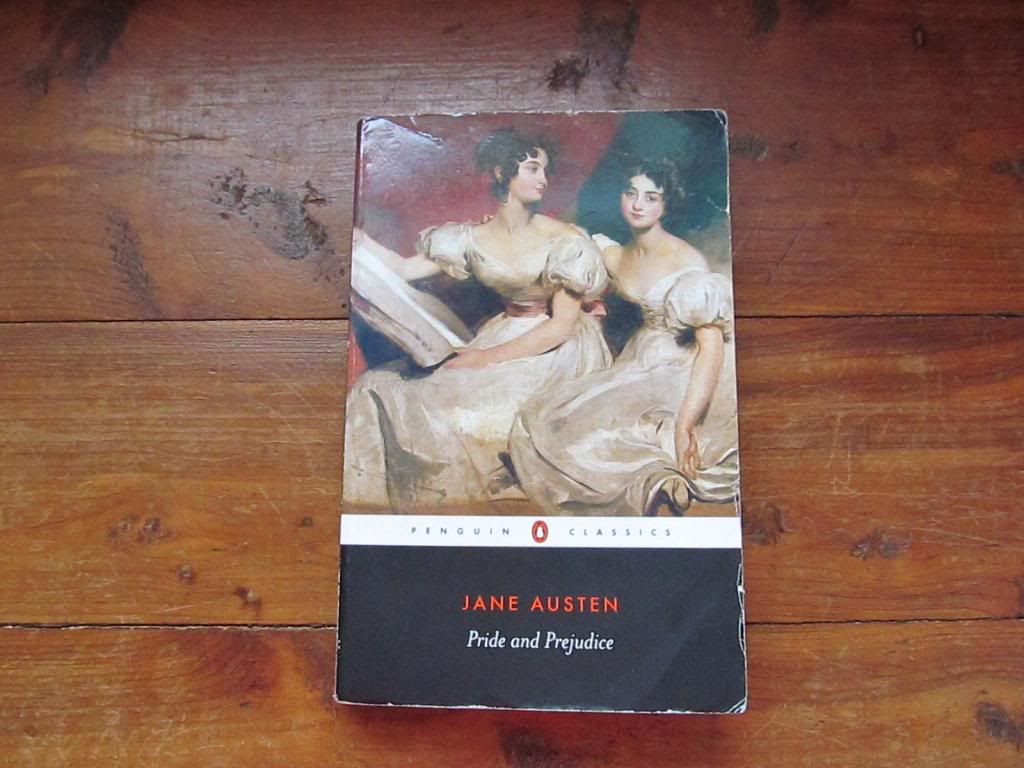 Pride and Prejudice, by Jane Austen.
This book taught me to beware of being prideful or prejudiced because it could make me miss out on my future Mr. Darcy! Just kidding (mostly). Seriously, though, as a young teenager, P&P crushed my belief that classics were dull and dry. The story and characters grabbed hold of me the first time I read it and haven't let go. (I can't believe that next year will be
ten years
since I fell in love with this story!) I feel so close to the characters in P&P...I feel like I actually know them. Again, I've
dedicated a blog post
to this one.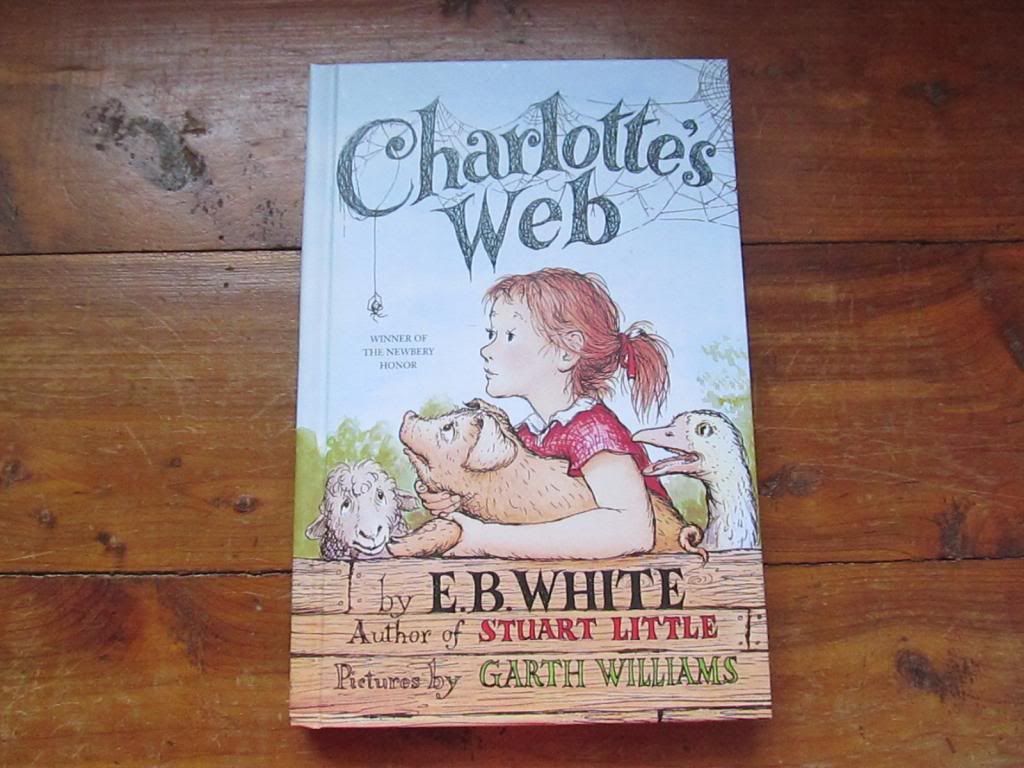 Charlotte's Web, by E.B. White
. I was in second grade when my teacher first read this book to my class. She did different voices for the characters. This was probably my first encounter with a book that was funny and sad and beautifully written all at once.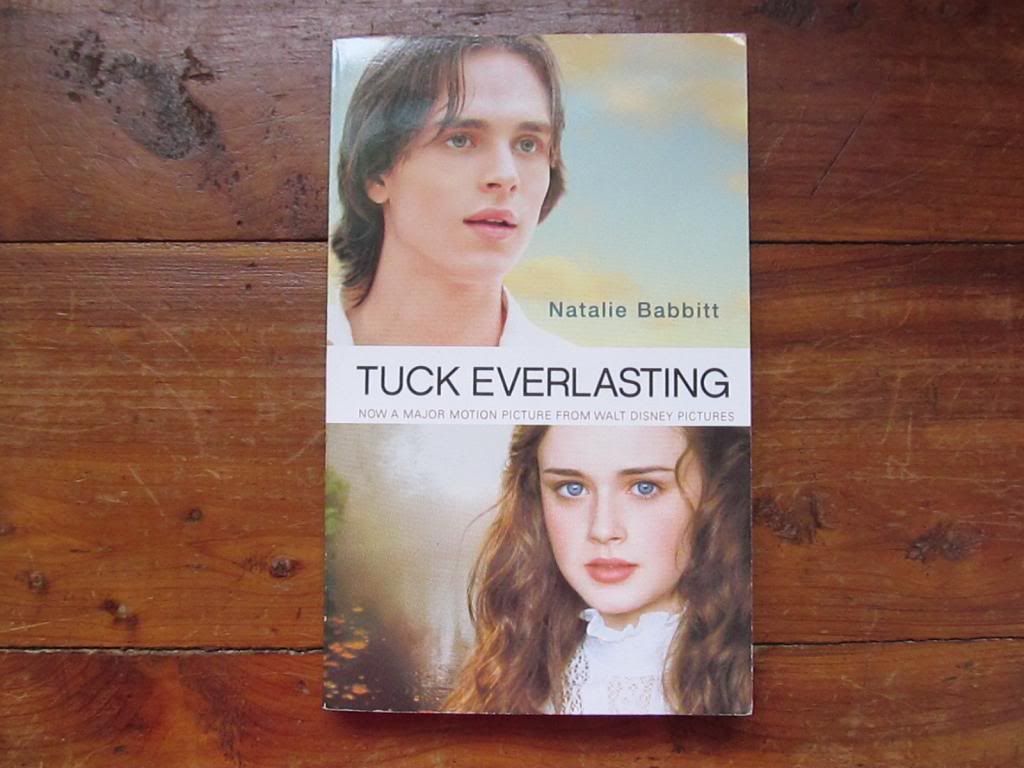 Tuck Everlasting, by Natalie Babbitt.
Yay, cheesy movie cover! It seemed like I read this book for school nearly every year during my late elementary to middle school years, but I never got tired of it. It's so simple and short, but so profound. How many children's books tackle thoughts like this one: would you live forever on this earth if you were given the chance? And like Charlotte's Web, the writing is gorgeous.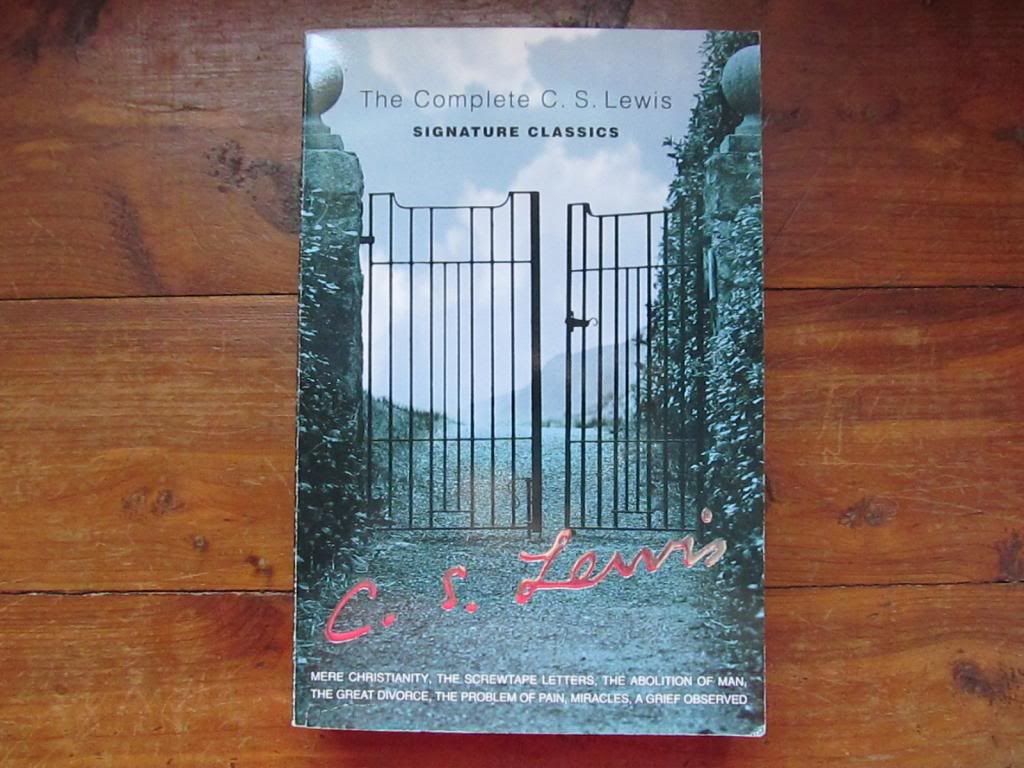 Mere Christianity, by C.S. Lewis.
Every Christian should read this book. It's full of so much wisdom, and my copy is all marked up. I think I'm due a reread soon. :)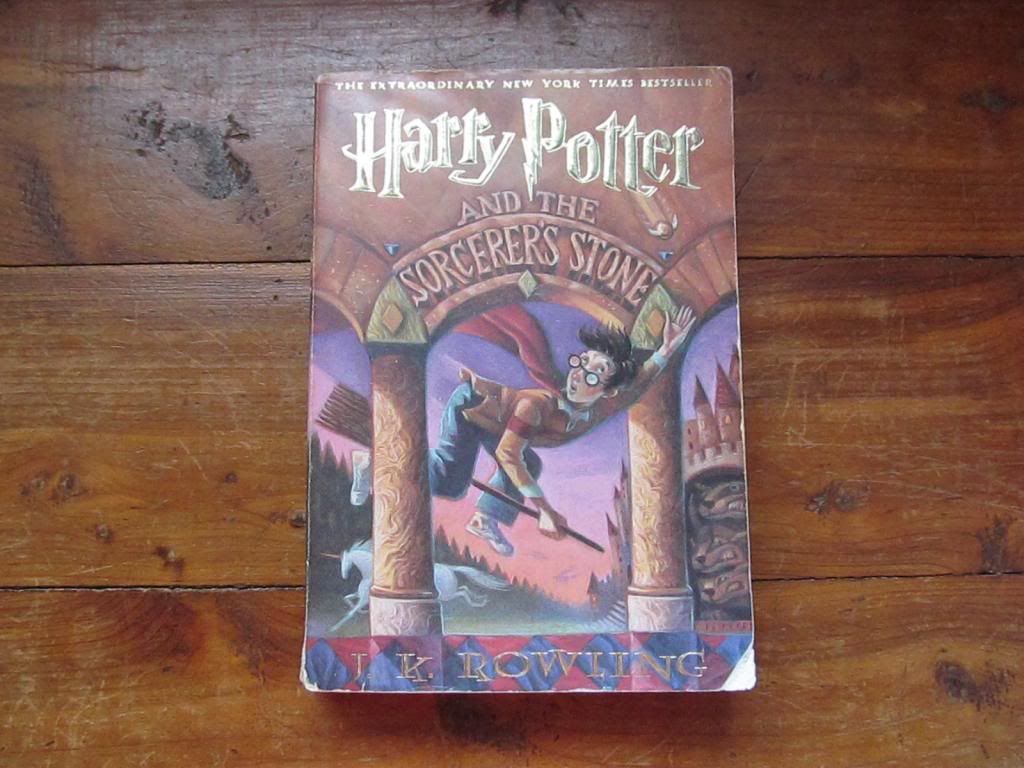 The Harry Potter series, by J.K. Rowling.
This series is probably largely responsible for the obsessive reader I am today. And the reason why I find myself a part of several "fandoms." :) The Harry Potter books aren't overrated in the least, in my opinion. They're wonderful and funny and the world-building is probably the best I've ever read. I never get tired of rereading these books.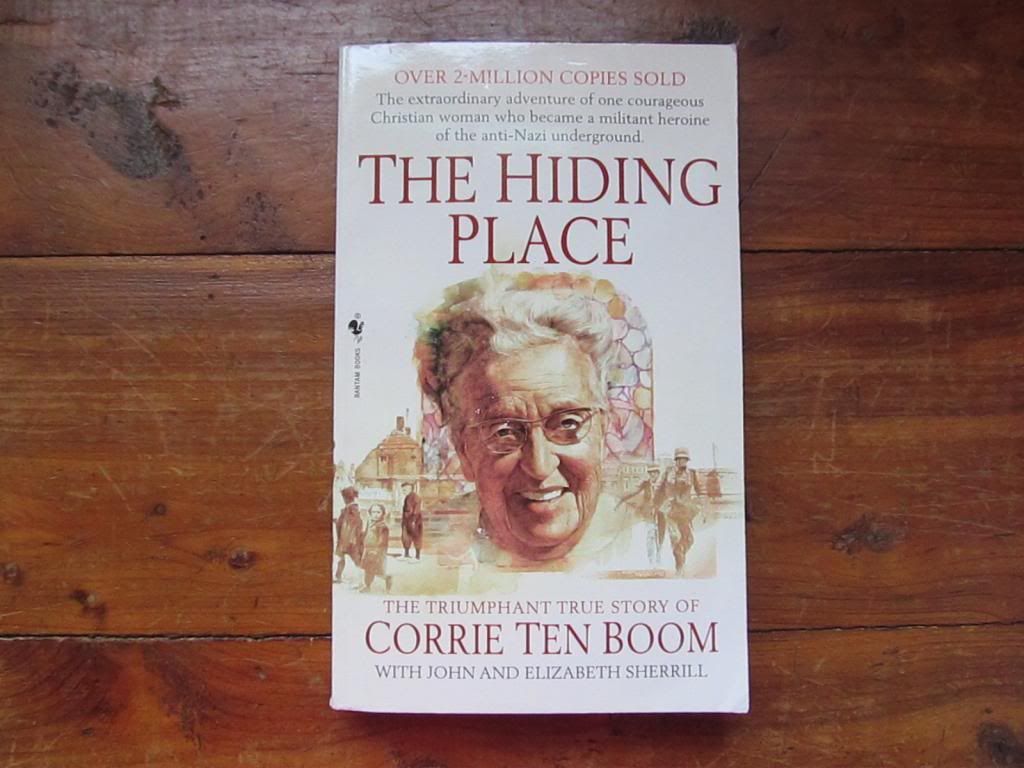 The Hiding Place, by Corrie Ten Boom.
Okay...I've only read this book once so far. I've since bought a copy, so I definitely need to reread it. But I knew that there had to be a WWII or Holocaust book on this list, and this is one that really stands out in my memory so it's the one I chose (also, it's nonfiction). As someone who loves vintagey things, it's easy to get caught up in the good things of the 40s: the big band music and the glorious movies and even the way that our country pulled together during the war. But I don't want to overlook all of the horrific things that were happening during that era. The Hiding Place is a perfect example of the best sort of WWII book (nonfiction or fiction): it shows how good people lived and made a difference amongst all of the unspeakably terrible things.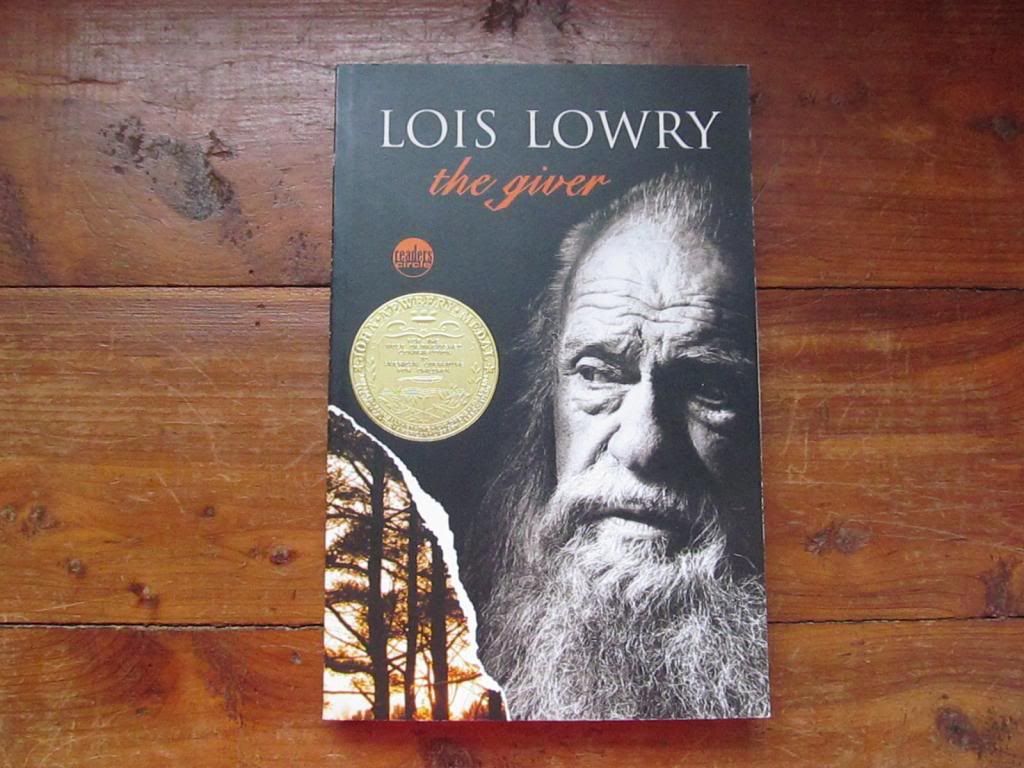 The Giver, by Lois Lowry
. This was my first introduction to the dystopian genre. I had never read anything like it before, so I was discovering the secrets of his "perfect" society right along Jonas. I still remember the shock I felt when reading about the infants being released. I really recommend this entire series.
Jane Eyre, by Charlotte Bronte.
I loved this book from the first time I read it. But when I reread it, I was surprised by how much I felt like I knew Jane. I'm going to say this, which is a pretty big statement for a book lover: I feel like I know Jane Eyre better than I know any other character I've ever read. It's not that we're that similar, though we are in some ways (people pleasers who usually keep our emotions to ourselves behind a quiet façade). But this is such an introspective novel that I honestly feel like Jane is a friend.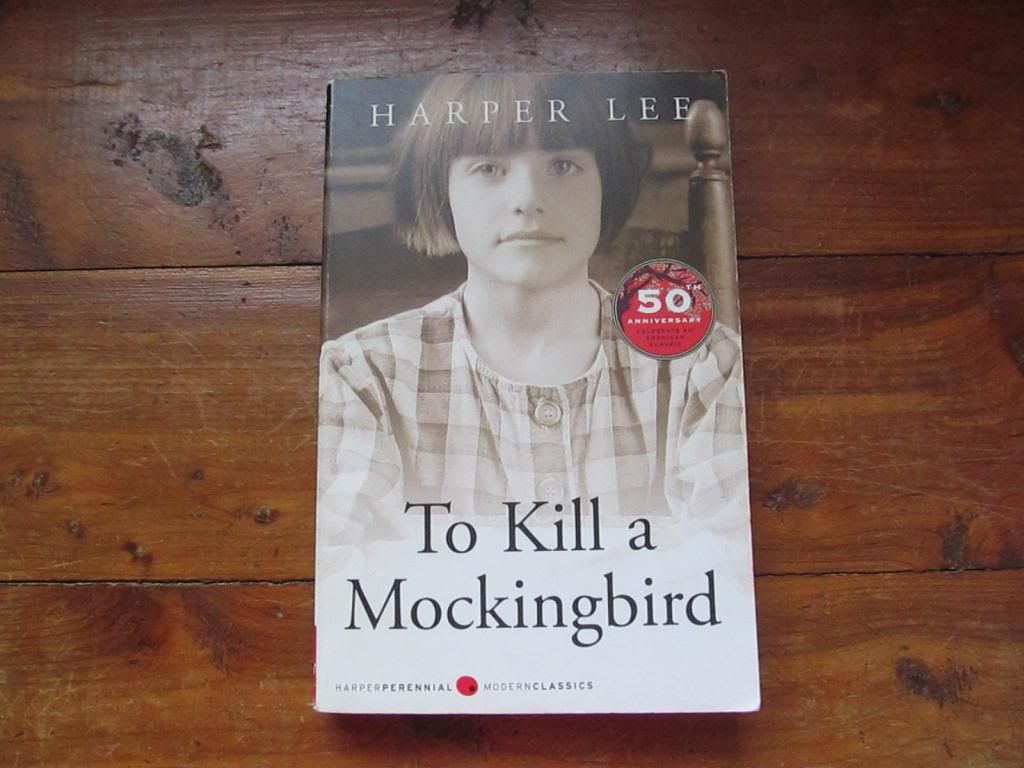 To Kill a Mockingbird, by Harper Lee.
I've only read this book once, a couple of years ago, but after finishing it, it went straight to my favorites list. (I'm hoping to reread it very soon...like in the next month or two.) It was one of those classics that truly does live up to the hype. It was beautiful and simple unlike anything I've ever read before. I think this book is a great example of flawlessly mixing humor with serious issues, which is something I appreciate. Everyone should read this book at least once.
I have a couple of honorable mentions. :) I didn't include these because they're packed away and I couldn't get pictures of them. But when I was younger, the Baby-sitter's Club and the American Girl books were among my favorites. I credit the AG books for my love of historical fiction.
Which books have been most influential in your life?