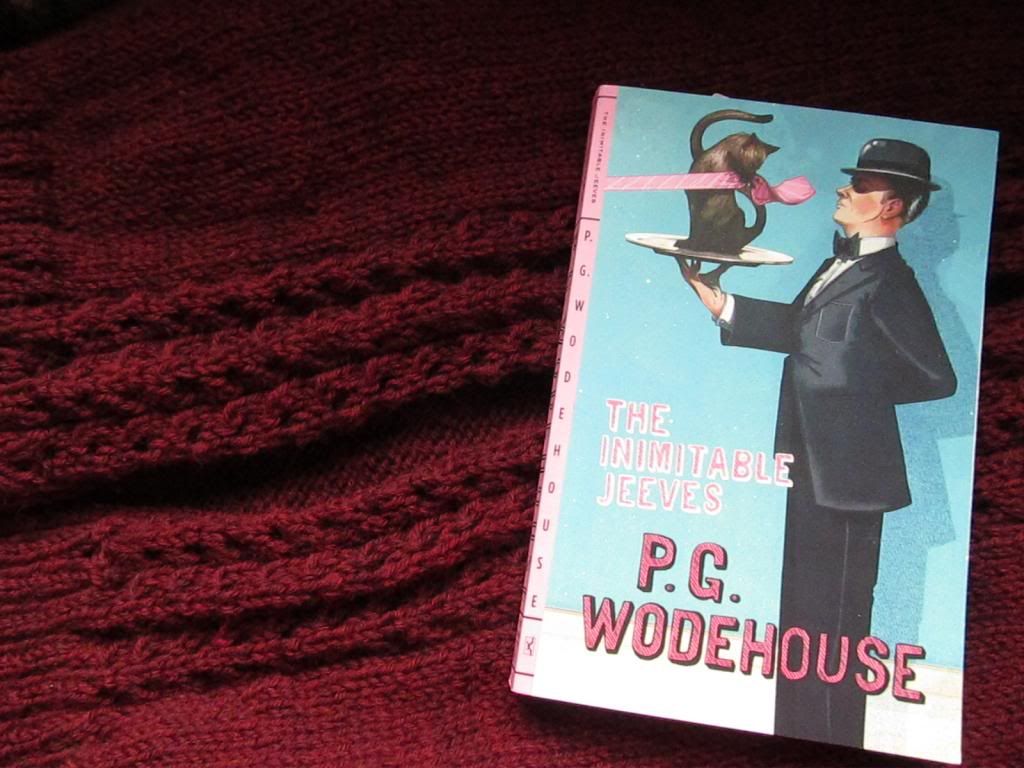 Reading:
The Inimitable Jeeves, by P.G. Wodehouse. I've heard a lot about how hilarious Wodehouse is, and I really want to watch the Jeeves and Wooster series from the 90s. But I wanted to read at least one of the books first, so...I am. :) It's good so far, though maybe not quite as hilarious as I expected. But I absolutely love the quirky cover of this book!
Knitting:
Still knitting away at my
Lady Marple
! It's getting so big that it's impossible to fit into a photo. :) I'm finished with the fronts, and now I'm working on the back from the armholes up. The easy part of this sweater is behind me and soon I'll be getting into techniques that are new to me, like short rows and a three needle bind-off...should be interesting!
{Yarn Along is a weekly link up hosted by Ginny
where you can share what you've been knitting and reading.}