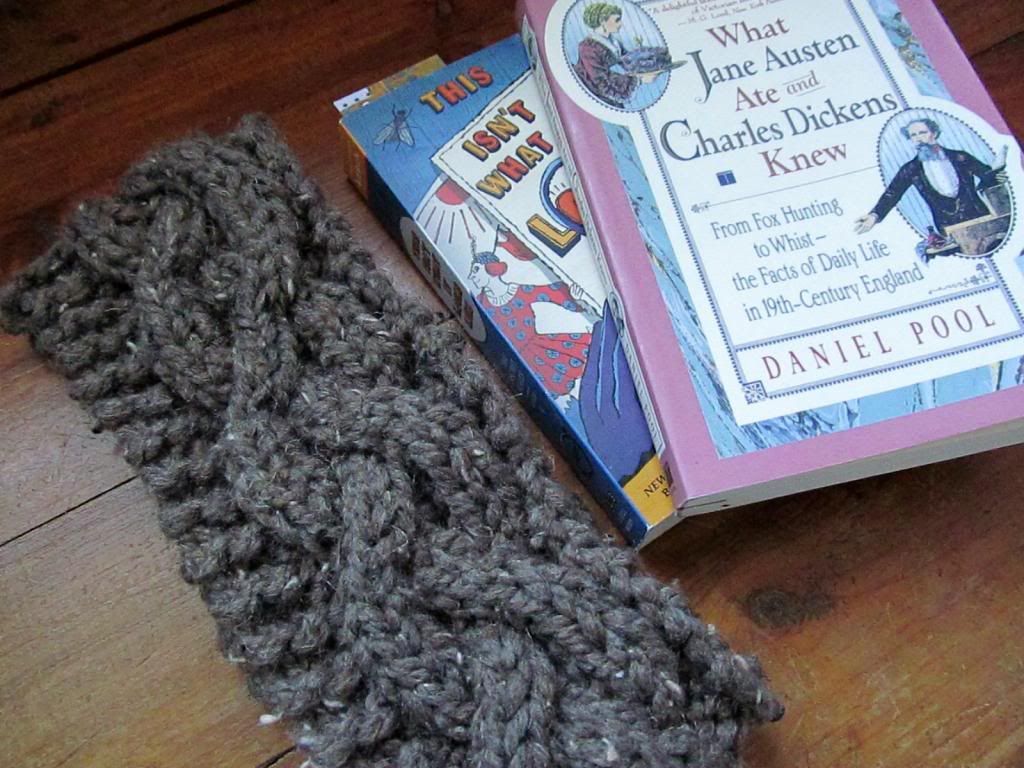 Reading:
The fourth book in Pseudonymous Bosch's Secret Series:
This Isn't What It Looks Like
. I'm enjoying the series, but maybe not as much as I hoped to? I think the third is my favorite so far. I'm also reading
What Jane Austen Ate and Charles Dickens Knew
, by Daniel Pool. I wish I'd had this book back when I was about sixteen and first started reading classics!
(It would have cleared up a lot of burning questions that I had: What exactly is a barouche? Why does Mrs. Bennet refer to her husband as Mr. Bennet? Exactly how wealthy is Mr. Darcy?)
It's not written in the most engaging way, but the information is interesting.
Knitting:
A hat:
Free Rapunzel!
I just finished the brim last night, so right now it looks like a really wide bulky headband. Or some sort of strange cabled crown.
{Yarn Along is a weekly link up hosted by
Ginny
where you can share what you've been knitting and reading.}