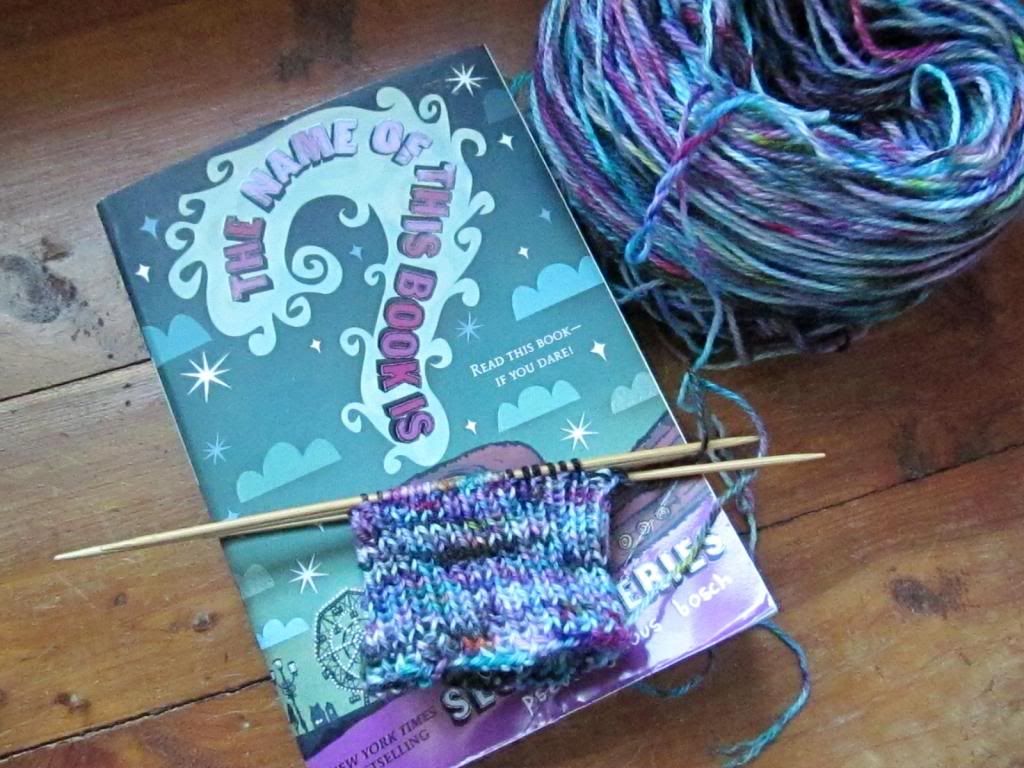 Reading:
The Name of This Book Is Secret
, by Pseudonymous Bosch. What can I say? I love middle grade books. Especially when they're supposed to be reminiscent of Lemony Snicket's A Series of Unfortunate Events. I bought the five books in this series last year (when I found them on
Book Outlet
for $2-3 each), but I'm just getting around to reading them. I'm only a few pages in, so I don't really have an opinion yet. :)
Knitting:
Plain socks for myself. I'm using yarn in the Color Me Sprinkles colorway from
Spun Right Round
. I have one sock done, and I've just finished with the cuff of the second one.
How neat is it that my yarn matches my book? :)
{Yarn Along is a weekly link up hosted by
Ginny
where you can share what you've been knitting and reading.}