I always post about my finished projects, but I don't often write about works in progress. Except for maybe an occasional mention in a Project 360 post.
I usually don't have this many projects going on at once. Uncompleted projects drive me crazy and make me feel guilty, so I try my best to finish what I start. :) But I've got a baby niece on the way and I'm participating in a knit along, so these are the projects I'm currently working on...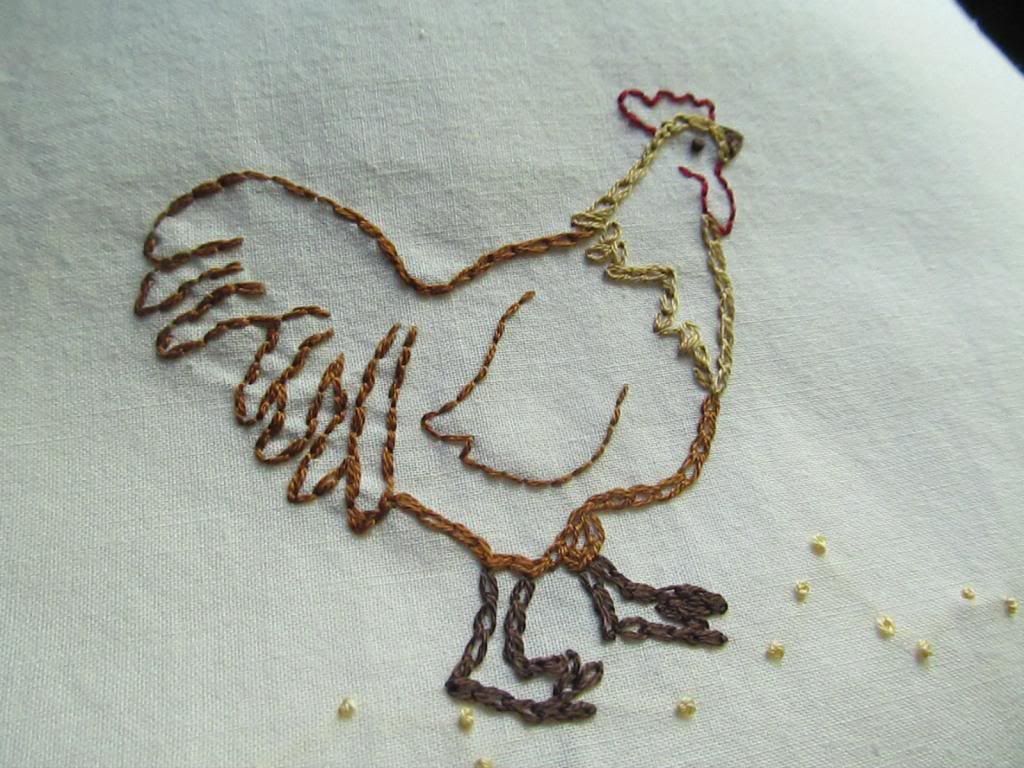 -Farm animal embroideries. I'm nearly halfway through with six small embroidered farm animals that are going to be featured on a baby quilt. (The quilt is from
Alicia Paulson's
book
Embroidery Companion
.) I'm also getting ready to start cutting out the squares of fabric for that quilt. I was averaging one animal a day until I got to the cow, which is bigger so it's taking a bit longer. :)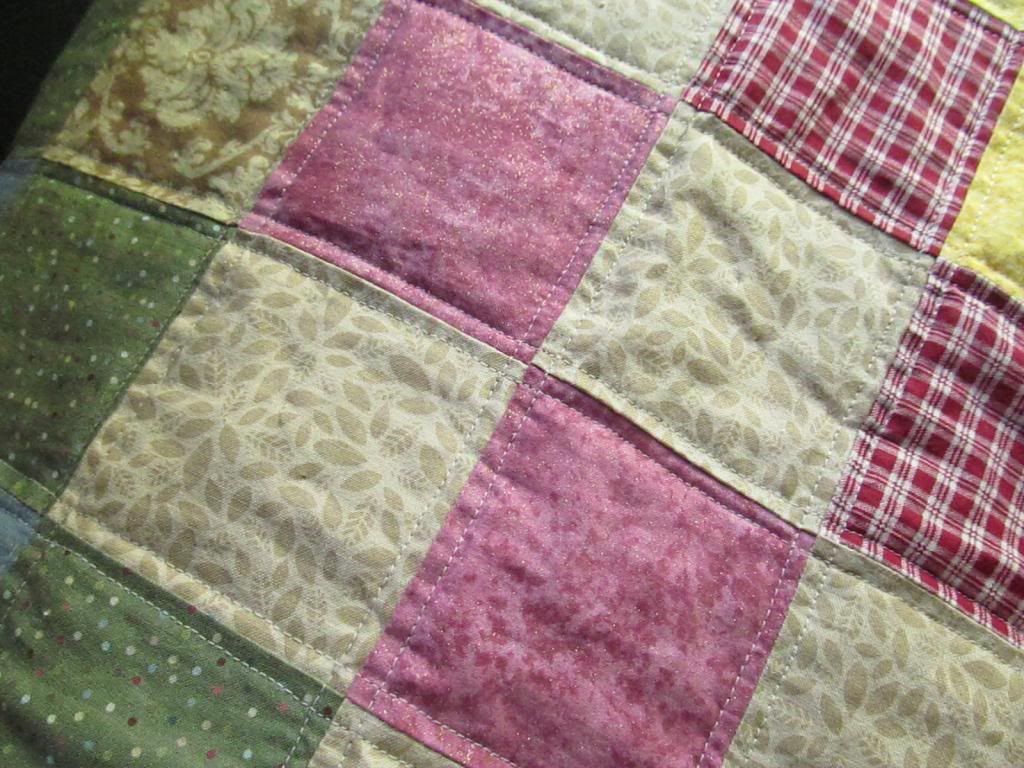 -Another baby quilt. The first baby quilt, I suppose. :) It's made to match the bedding set that my brother and sister-in-law have. I finished quilting it yesterday, so all that's left is the binding and the label.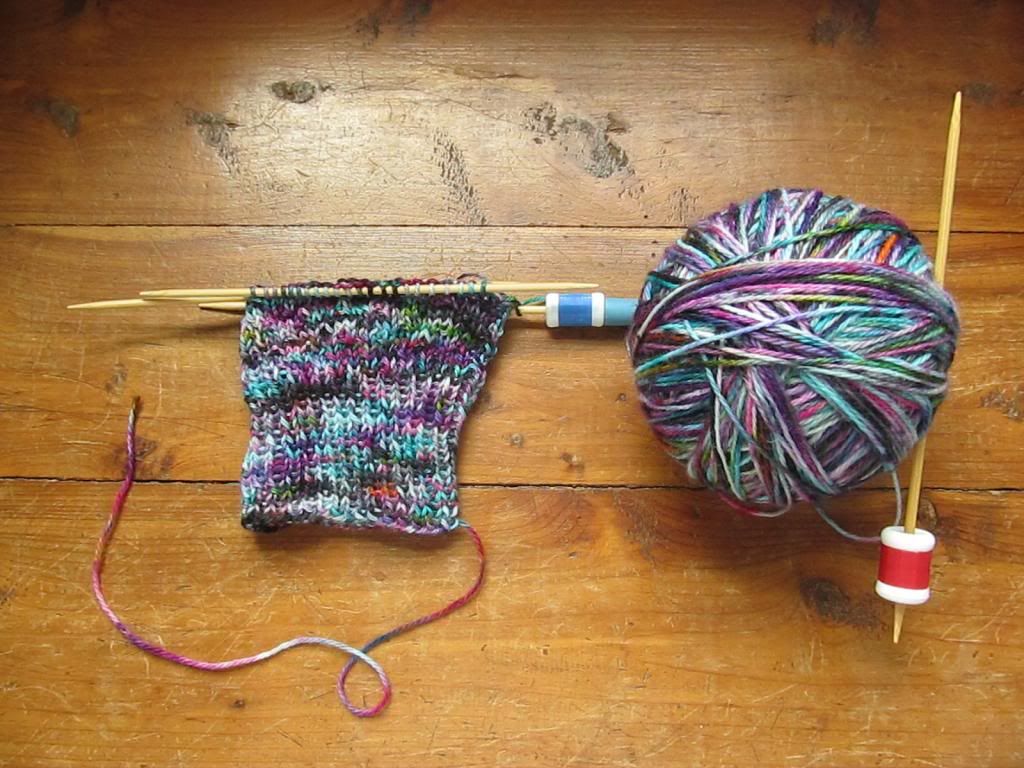 -A pair of socks. Using this crazy, random, lovely yarn. :) I haven't touched these in weeks, to be honest. The pattern is
Hermione's Everyday Socks
. They're just sort of a simple project that I can take along with me, but most of my focus has been on my other knitting project...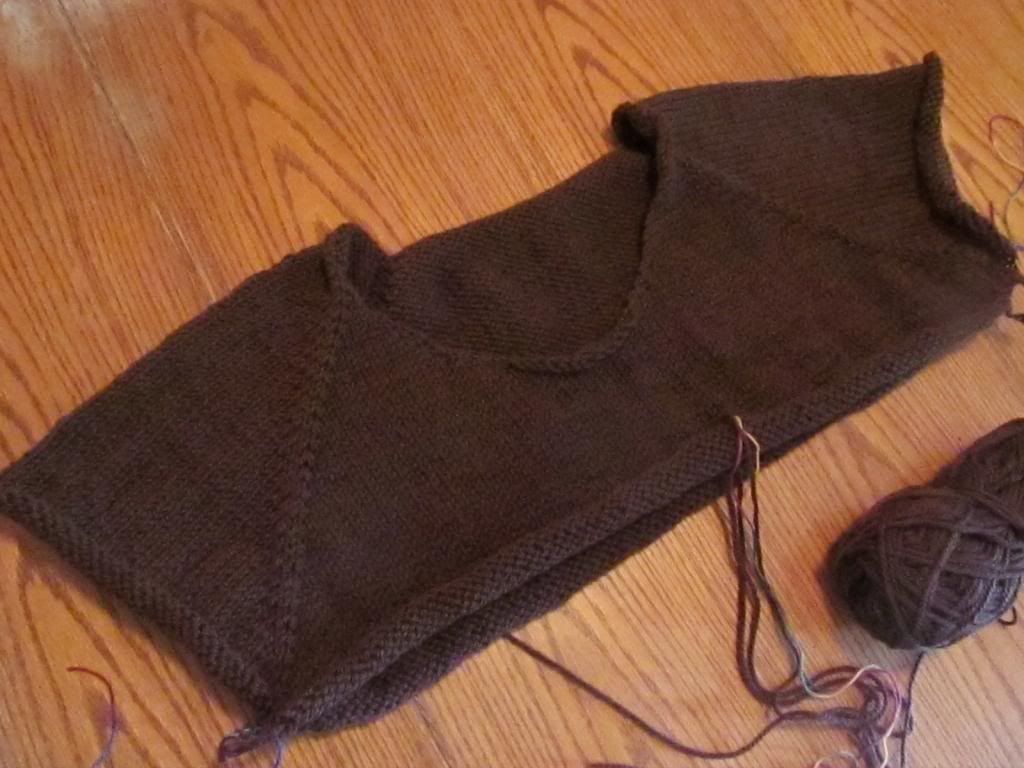 -My first adult sized sweater! I'm participating in luvinthemommyhood's
Summer Sweater Knitalong
. I've been making pretty steady progress with the sweater. I'm nearing the end of my second ball of yarn, and I separated the sleeves several inches ago. I'm now getting close to the waist shaping.
What crafty projects are you currently working on?
Until next time,