I finally sewed an item of clothing this year! About time, right? I've had this gray knit fabric since the fall, and the
Renfrew pattern
has been sitting in my stash for even longer (I snatched it up during a sale because I wanted a reliable knit shirt pattern).
This is the face (and posture/body language) of awkwardness, people.
Also, my cute fox necklace is hanging all crooked.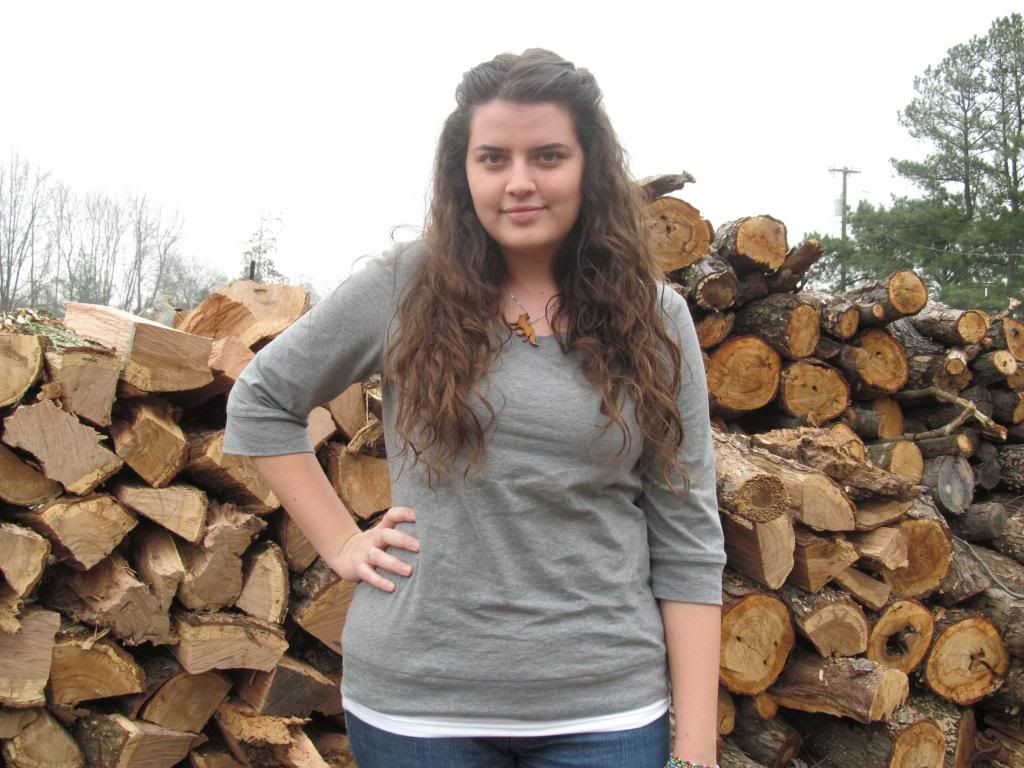 My look of disbelief when Mom told me to pose.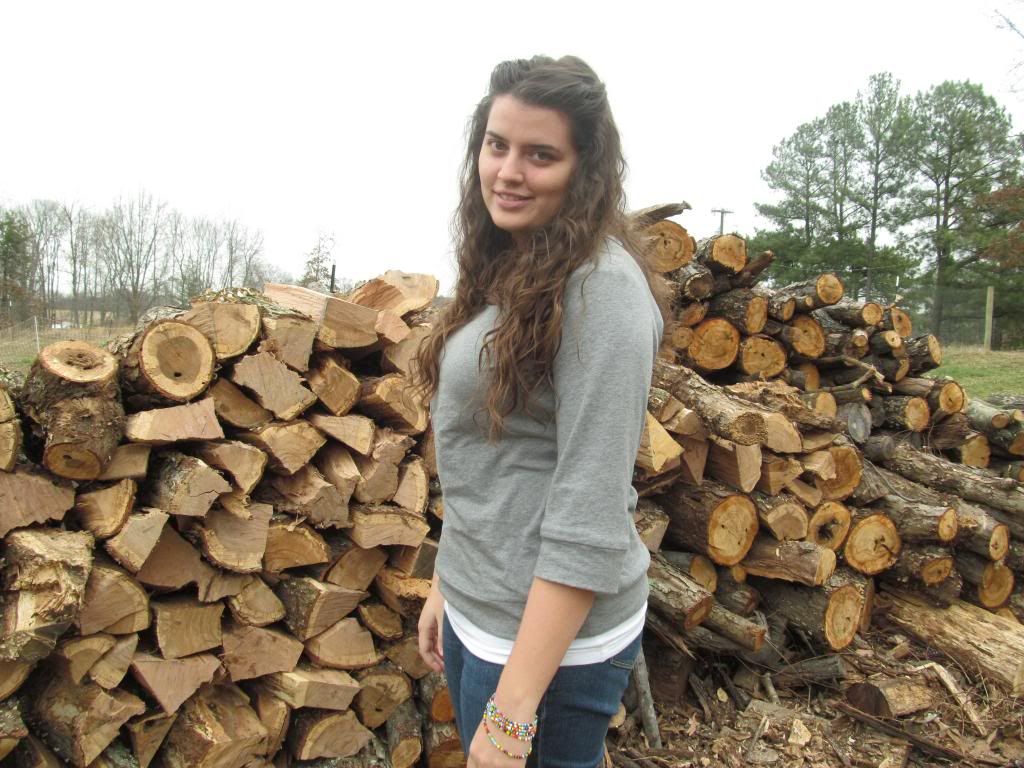 The pattern came together really quickly and easily. I made no adjustments and it seems to fit well. I had a little issue with my cheapo fabric because apparently it was sort of off-grain. I tried to follow
these instructions
and ended up having less usable fabric because the fabric was messed up, but I think it's okay. This was really a test run to try out the pattern, but I will definitely wear this a lot. I wore it today, in fact. Which is why it's so wrinkled. :)
It's loose and comfortable, but next time I might make the sleeve bands a bit tighter (at least on the elbow length and long sleeved versions). And I need to trim my seams more at the sleeve and waist bands, because it's a bit bulky there.
This was only about my third (I think?) attempt at sewing with knits. On one of my previous knit shirts, which I copied from an Old Navy shirt, the hem is awful and stretched out. That's the wonderful thing about this shirt....no hemming! There are bands instead.
The neckline is a bit wrinkly, even though I tried my best not to stretch it out while sewing.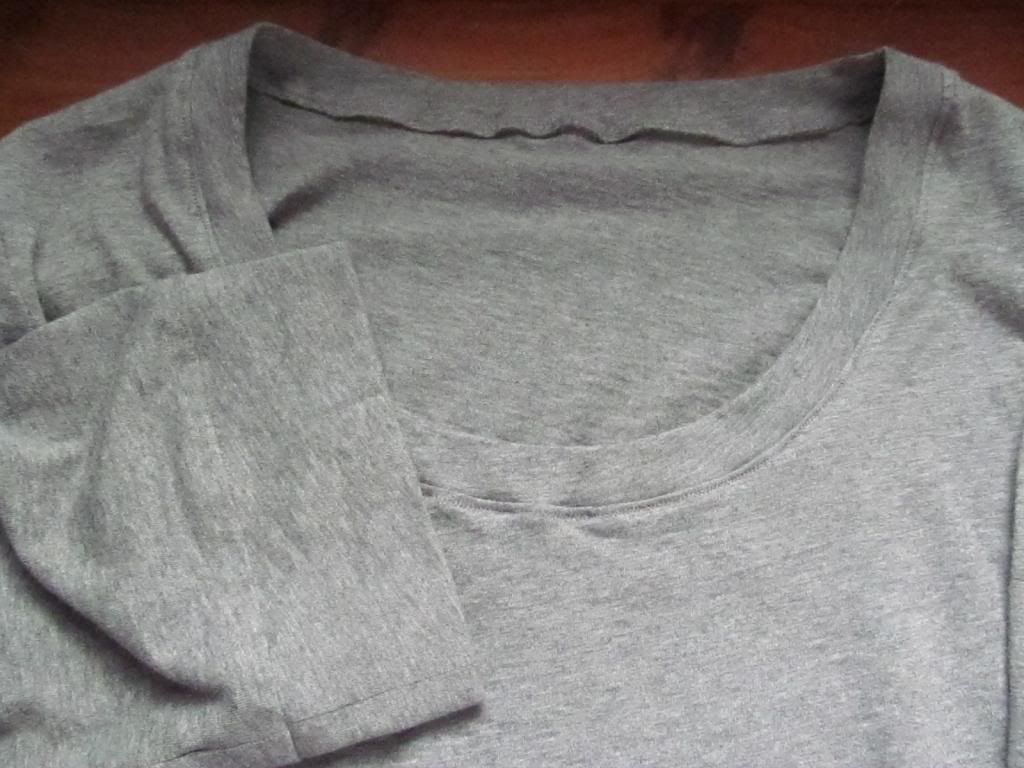 P.S. I'm entering Beth Revis'
Pay It Forward contest
, so here's my entry! The Across the Universe series is
really
good, you guys. And unlike a lot of YA trilogies I've read, the conclusion is satisfying and just as amazing as the previous two books.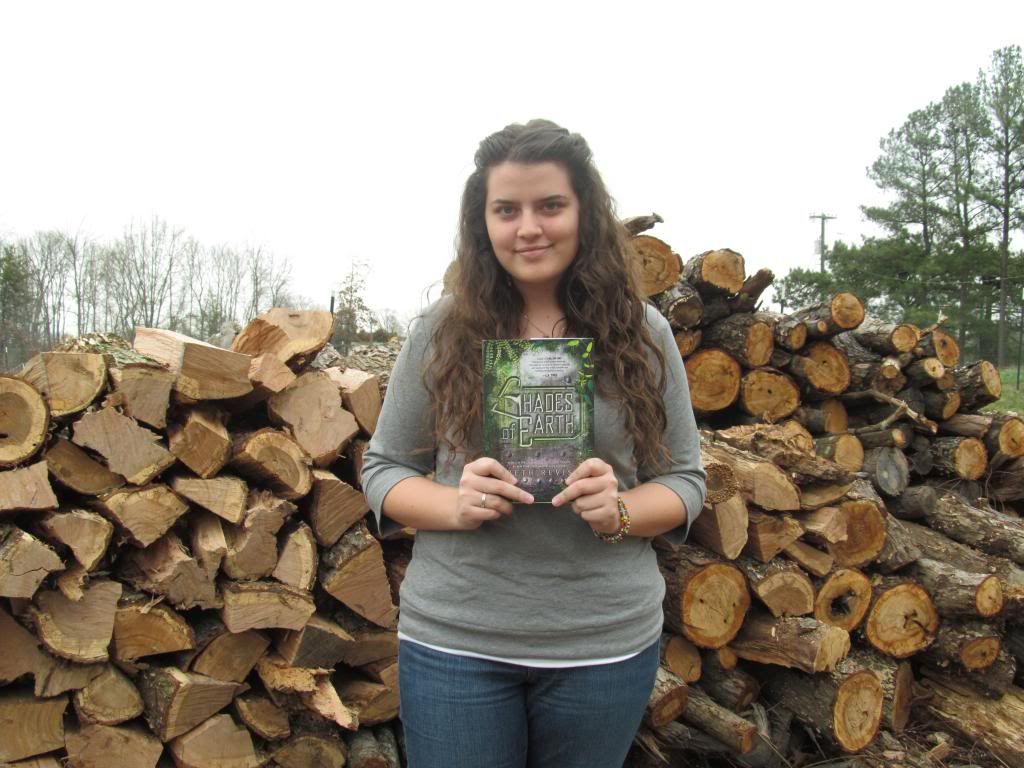 {Thanks to Mom for taking these pictures. And yes, they were taken in front of the wood pile. Everything looks so dead this time of year that I'm running out of options. :) }
Until next time,