Well, here's one 2013 resolution accomplished: knit myself a pair of socks. This crazy feeling of satisfaction is why I give myself a couple of easy goals every year to balance out the impossible ones. :)
They are ugly, I know (though not quite as mismatchy as
my mom's
). But that's okay, because they're comfortable. And ugly
socks
are easier to get away with than most other items of clothing. :)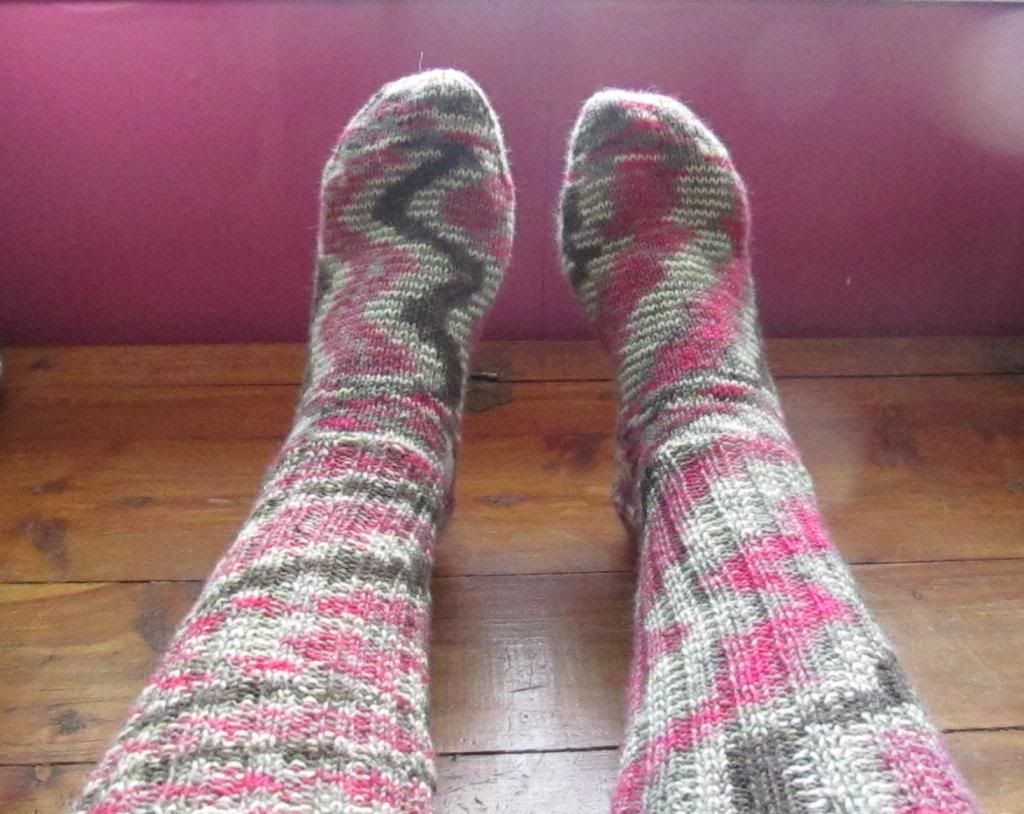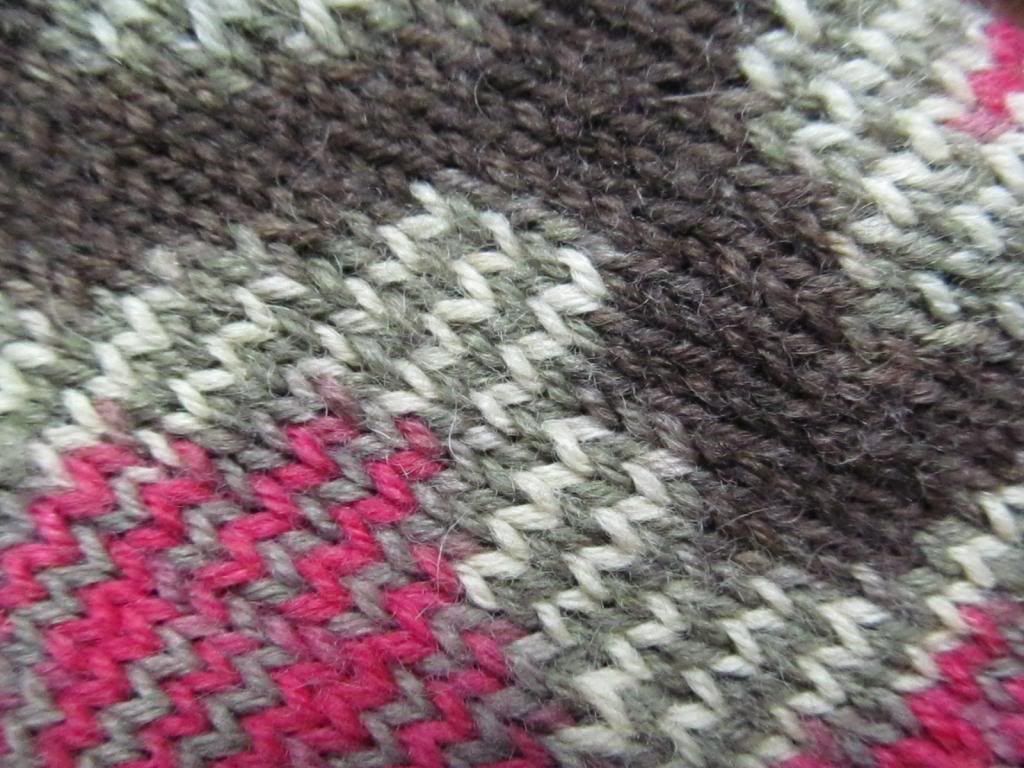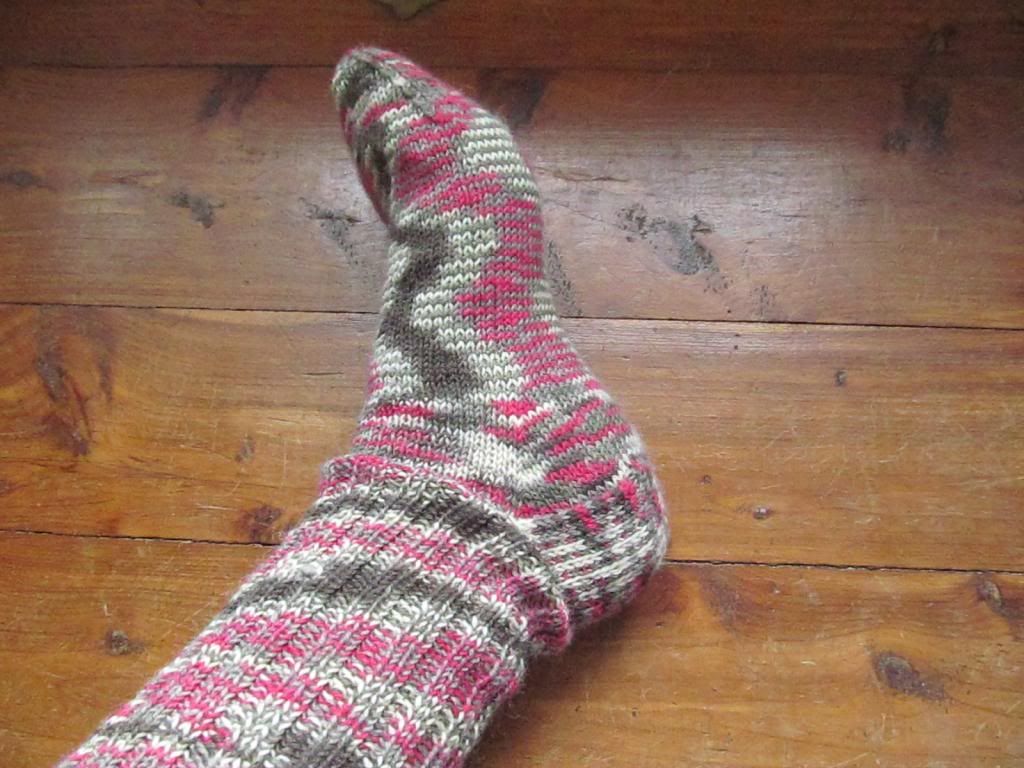 Now that the socks are finished, I think I'm going to take a brief knitting break. With slightly warmer weather, I'm itching for embroidery now. I seriously need some mind-numbing cross stitch for a while. :) So I'm starting on a larger, nerdy project that I've been meaning to do for a couple of years.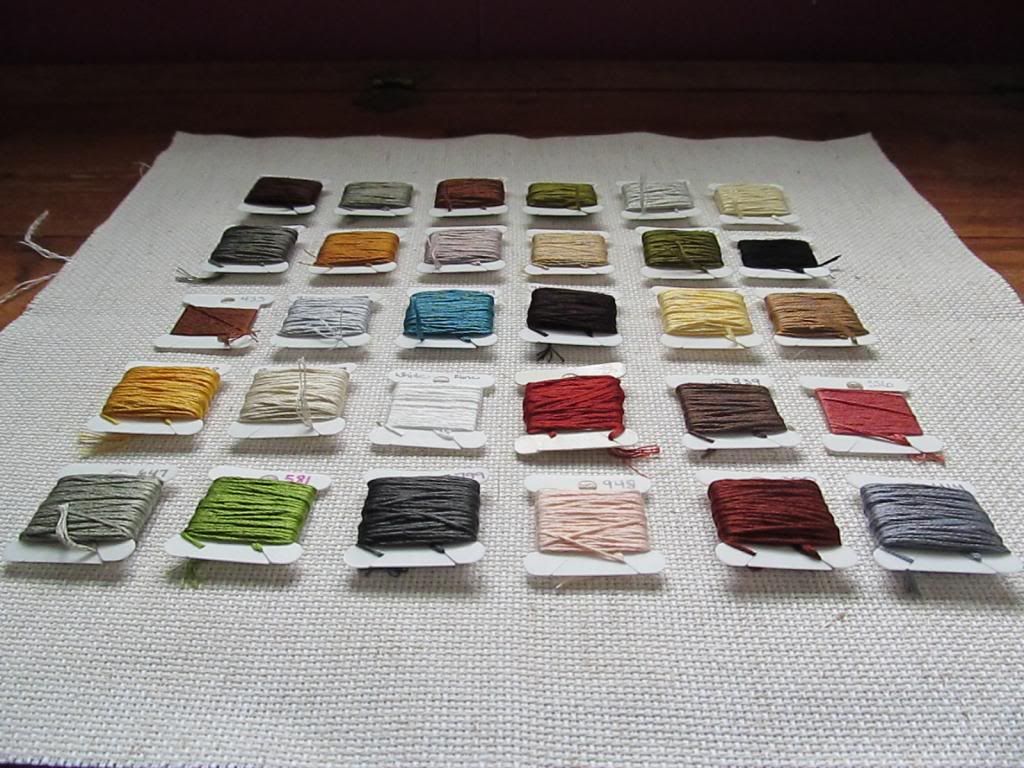 I picked up this jersey knit at the store yesterday. Our Hobby Lobby doesn't often get stripey knits, and this is a spring fabric that will get gone quickly. So I bought a couple of yards for another
Renfrew
.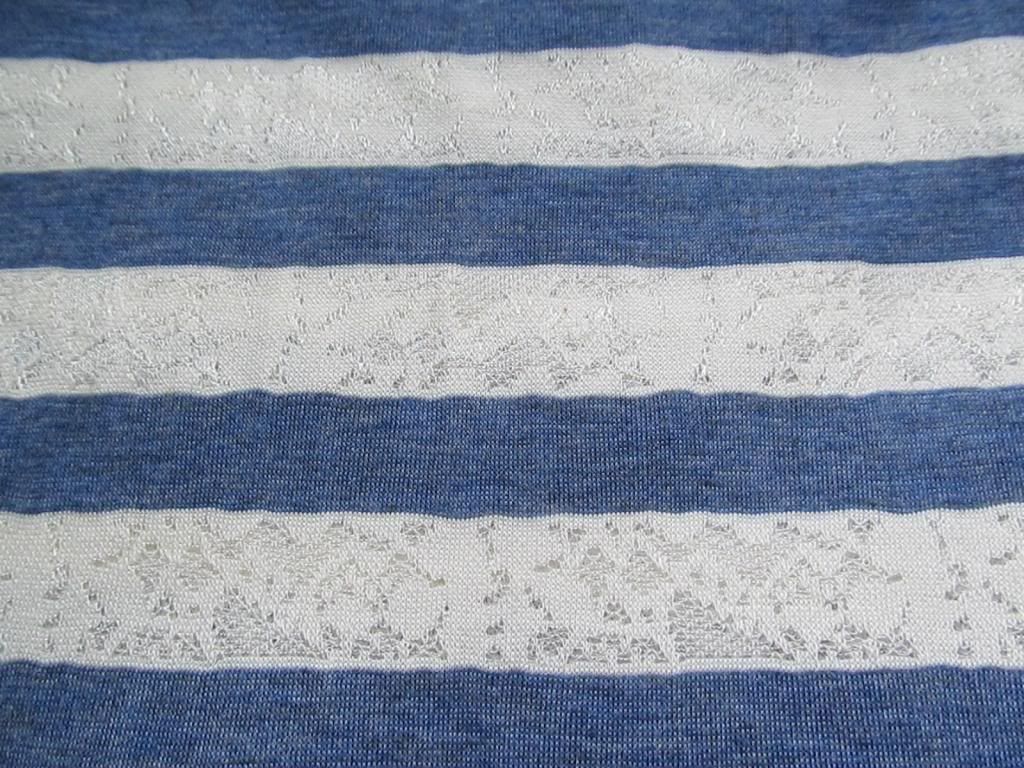 I really love that the cream stripes are lacey instead of just solid jersey.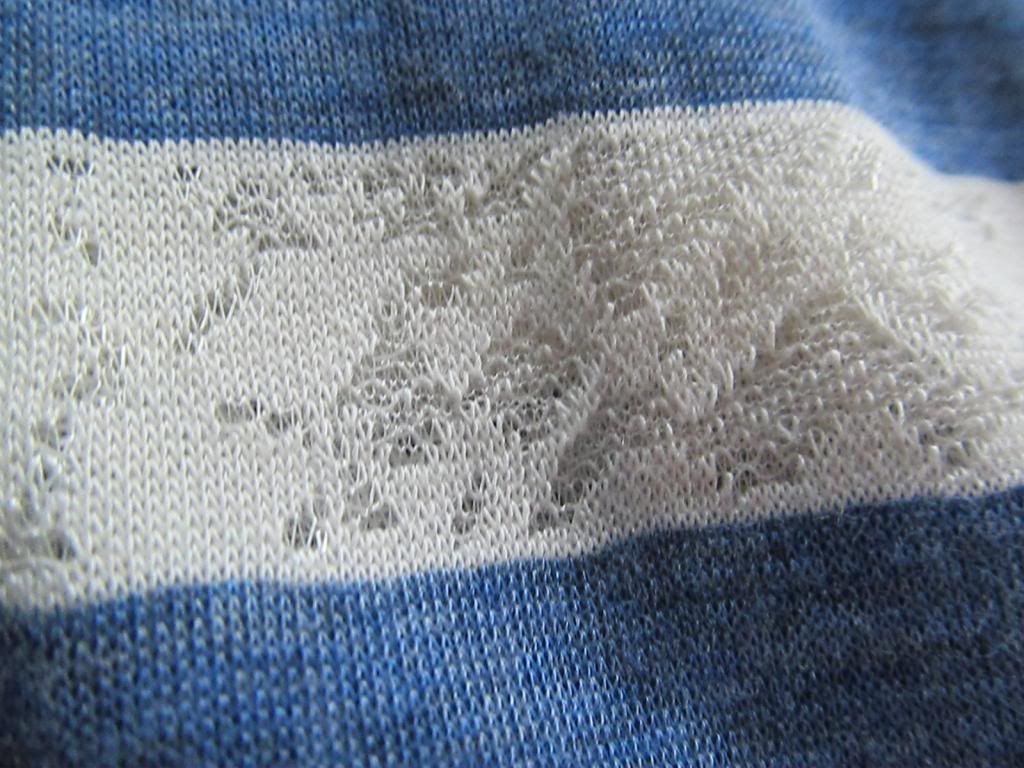 And another special spring fabric...this lovely Paris print. I seriously can't resist Eiffel Tower fabric! :)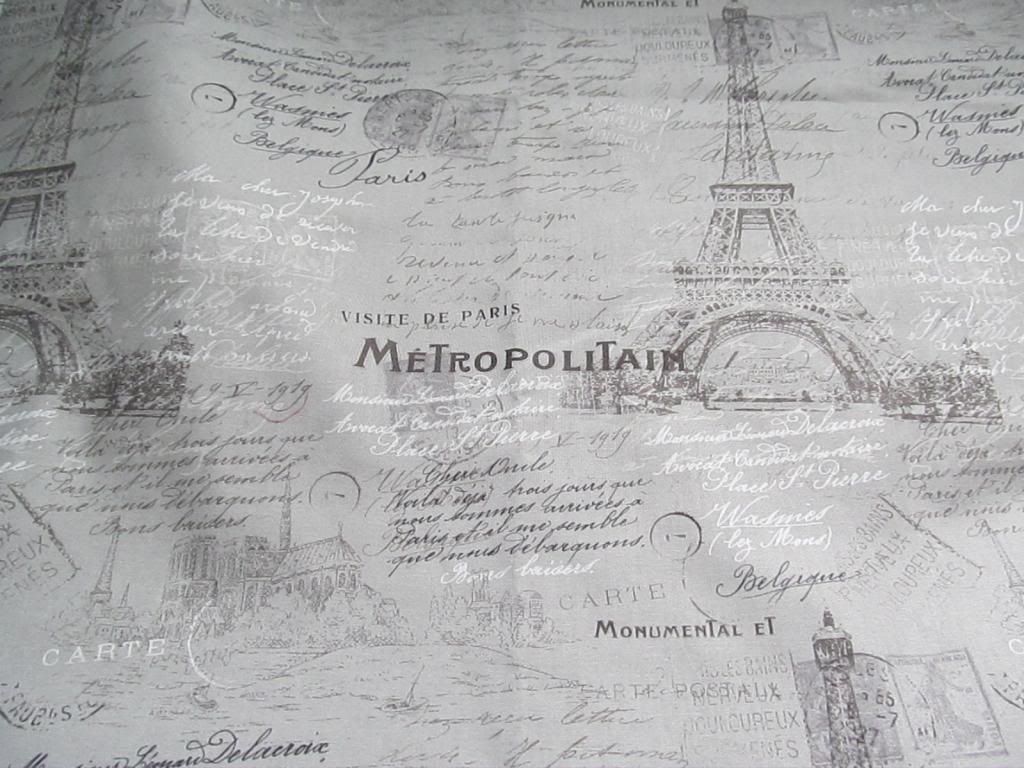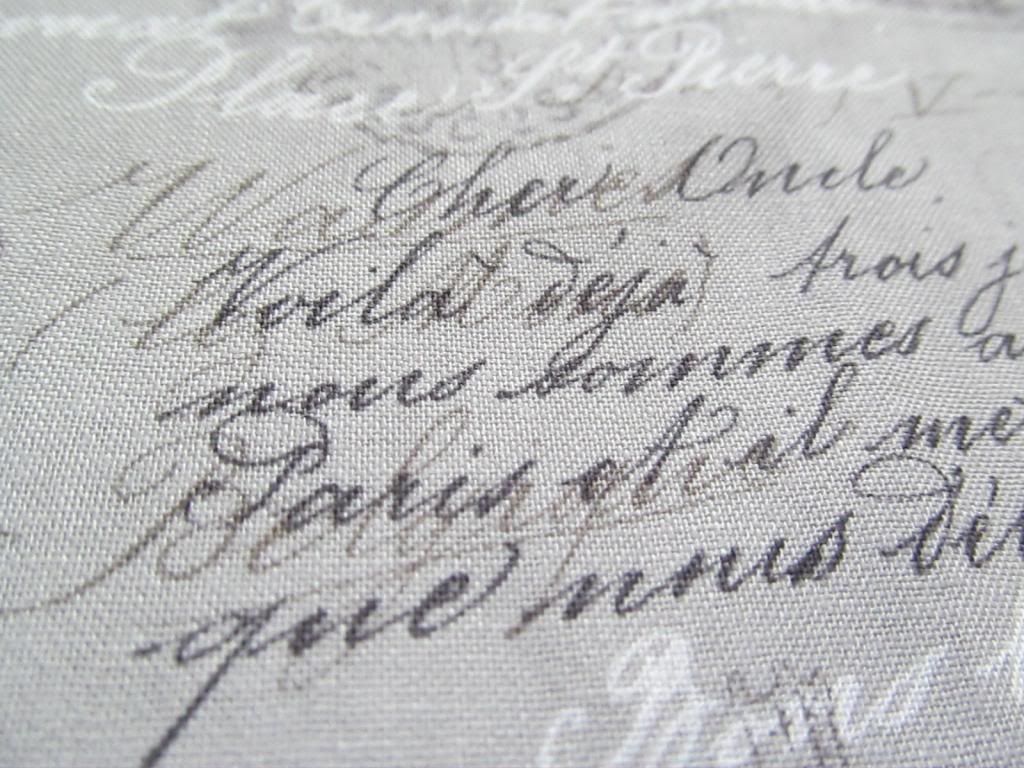 What have you been making lately?
Until next time,