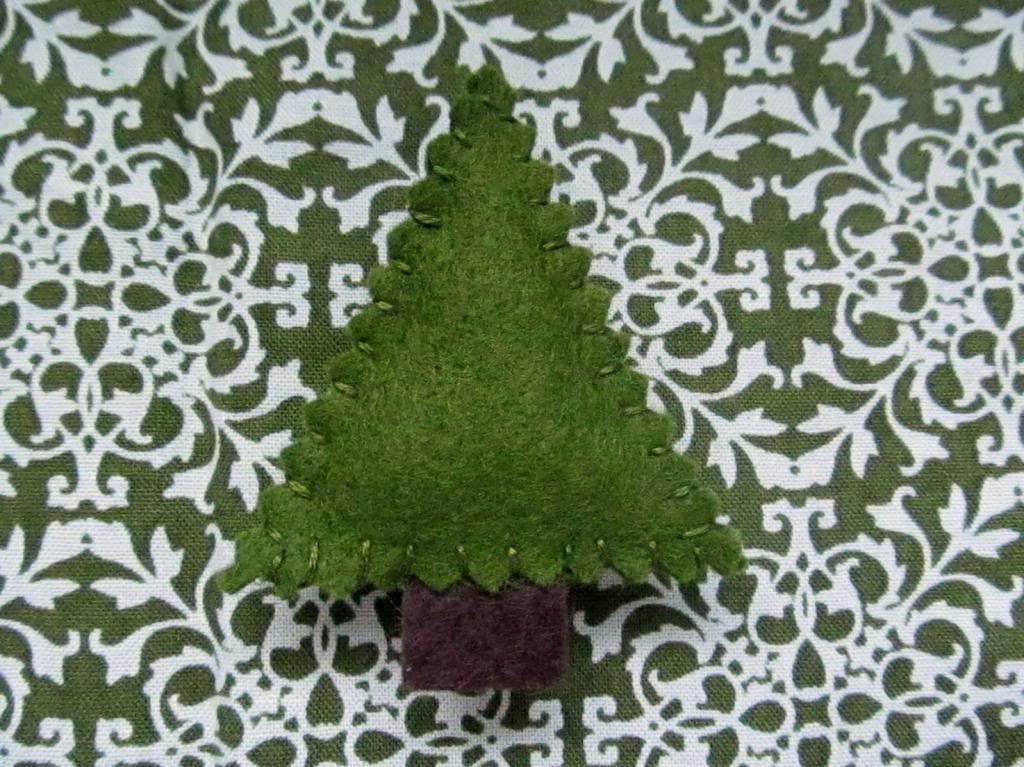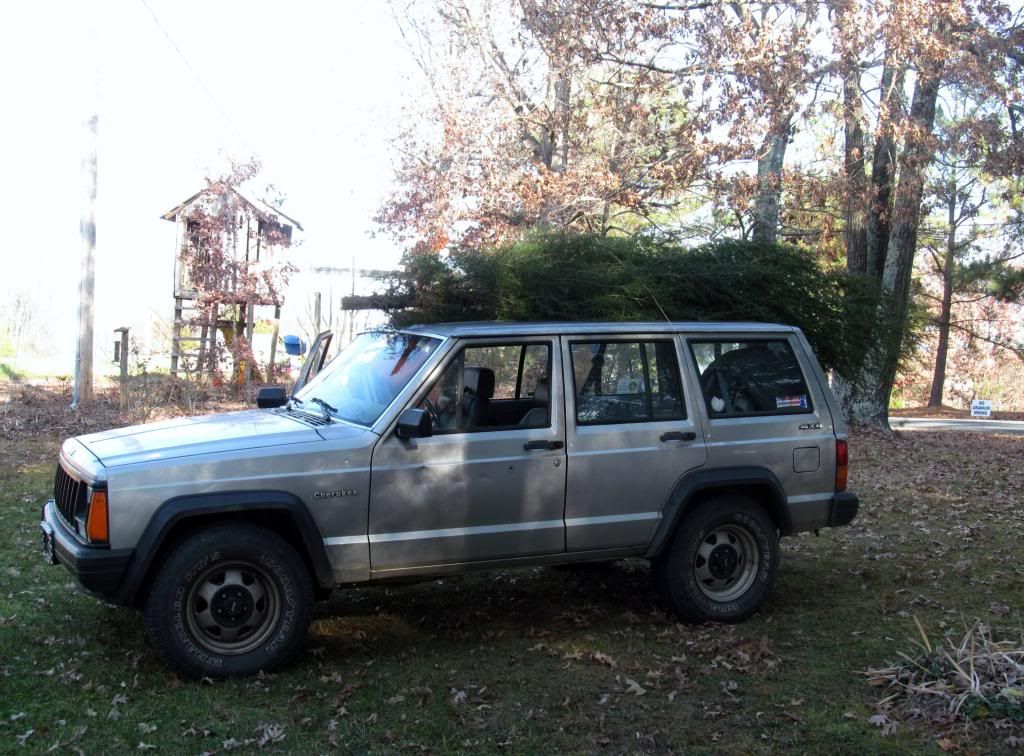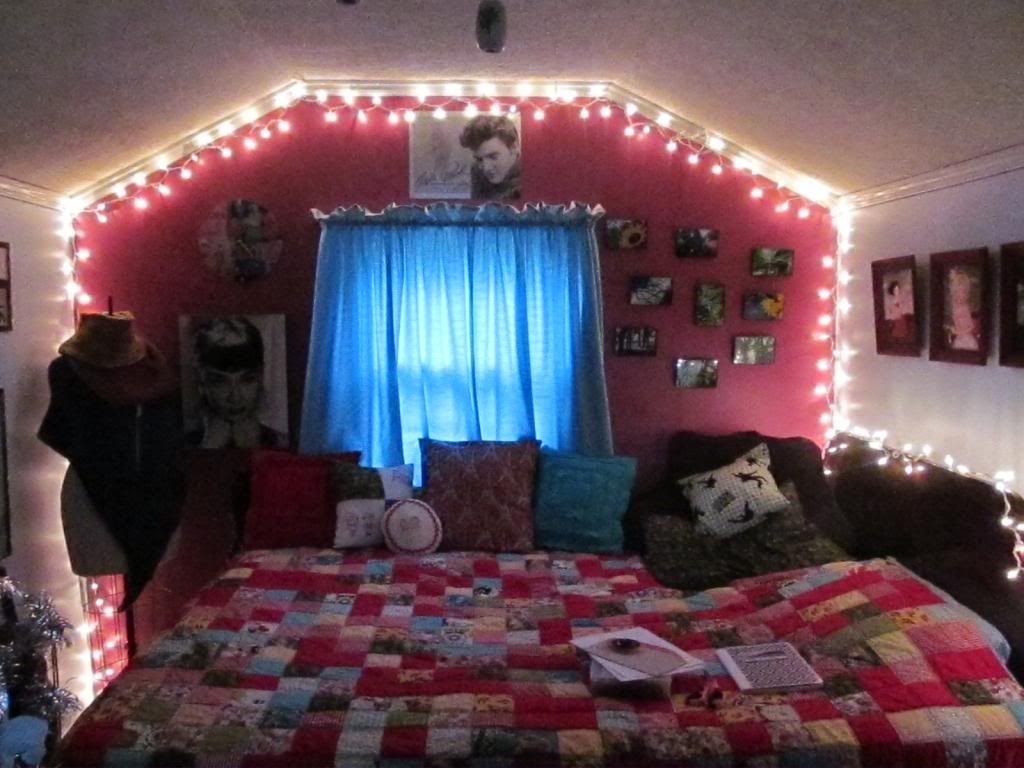 Felt tree brooch made from
this tutorial
. Because I
needed
a Christmas brooch. :)
A sight I've seen in pictures and movies but never in real life: a Christmas tree strapped to the top of a vehicle. In this case, a cedar cut on our farm, tied with hay twine to the top of the farm Jeep.
Our massive cedar tree.
Yes, that's my Abominable Snowman ornament.
Since I can't string lights on my aluminum tree, I put some up in my room. I think this might become a year-round look.
{My computer died over the weekend and is in the repair shop now. I'm using my parents' computer for some things, but after I publish the few posts I had written already, things may be quiet around here until I hopefully get mine back.}
Until next time,