This seems to be a tradition here on the blog...every year I post about my very favorite fall and/or Halloween films. The list varies a bit by year, though there are a few that always stay on it.
Let me just say that I know some readers don't celebrate Halloween. That's fine. I don't exactly "celebrate" it any more, though I did always go trick or treating and on hayrides as a kid. But I do have certain movies that I tend to watch at this time of the year. And I've always been a bit drawn to darker humor and such. I don't really know how to explain it, but when I was younger I loved reading ghost stories and the Goosebumps series. I've never liked horror movies or had the desire to go to a haunted house experience or one of those places where masked people chase you around with chainsaws. :) But I do love creepy Hitchcock films and Roald Dahl books. I recently stumbled on a list on Goodreads called "
Best Books for Morbid Kids
," and I actually love a ton of those books. It made me wonder...was I a morbid kid? I don't think so. Anyway, basically I'm saying that if some of these movies aren't your cup of tea, that's perfectly okay.
Okay, enough with the explaining. Here's this year's list, in no particular order.
Arsenic and Old Lace
A wonderfully wacky spoof of a film starring Cary Grant. It's hilarious and over-the-top, and you'll either love it or hate it. It includes basically everything necessary in a scary film, but there's nothing scary about it. I love this movie.
It's the Great Pumpkin, Charlie Brown!
I love Peanuts films. They're so nostalgic for me because I've watched them every single year for as long as I can remember. I used to tape the Halloween and Christmas specials every year because I was afraid something would happen to my old tapes and they'd stop showing them on TV or something. They're so funny in an unassuming way and they're dated but still feel timeless. Snoopy cracks me up.
The Addams Family
Honestly, I think I prefer this first film to the original TV show. The Addams family makes any family, no matter how kooky, seem normal. But they're still so lovable. We have a bald, rather scary looking baby doll in our house that was mine as a kid and that all of my little cousins have played with since then. I affectionately named it Fester.
Penelope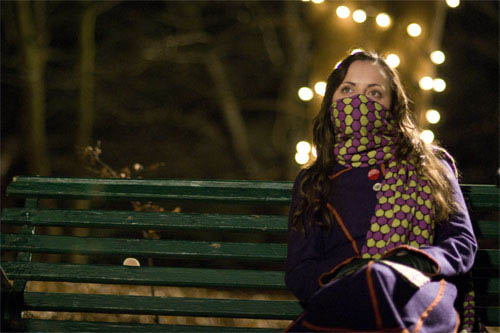 One of my most favorite movies ever. And it totally counts as a fall film because in one of the last scenes, it's Halloween. :) I know I mention Penelope in passing a lot on the blog, but I don't think I've ever written a proper post on the movie. I need to do that soon!
Meet Me in St. Louis
I've said this before, but this is one musical that I didn't instantly love. It took quite a bit of time to grow on me, especially the weird Halloween scene. I like it much better now, but I still have to echo what I said last year: Where on earth were the parents while their young children ran about playing with fire and throwing flour in people's faces??
Monsters, Inc.
Sully and Mike are my very favorite sort of monsters. :) I adore this film- it makes me cry
and
laugh until I cry. By far my favorite Pixar movie, and I am so thrilled they're making a
prequel
.
Corpse Bride
I recently watched this one again for the first time in ages. I don't love it like I used to, but it does have some good parts: it's set in a Victorian English village, the piano theme Edward plays is lovely, and there's a very good parody of Peter Lorre.
Any Alfred Hitchcock film
Some of my favorites are Strangers on a Train, Rear Window, Spellbound, and Rebecca. I tend to gravitate to his less gory and gruesome films, though Psycho is extremely well done (and extremely creepy). The Birds is too creepy for me...I've seen it once and that was
more
than enough.
Matilda
I recently rediscovered this childhood favorite! Not very believable but so charming. Matilda is adorable (which feels strange to say because technically that actress is older than me :). But her parents are the worst parents ever. Miss Trunchbull still scares me and the chocolate cake scene still grosses me out.
You've Got Mail
"Don't you love New York in the fall? It makes me want to buy school supplies. I would send you a bouquet of newly sharpened pencils if I knew your name and address." What girl has not wished for a guy to send her a bouquet of newly sharpened pencils after seeing You've Got Mail? It's one of my favorite chick flicks.
Harry Potter series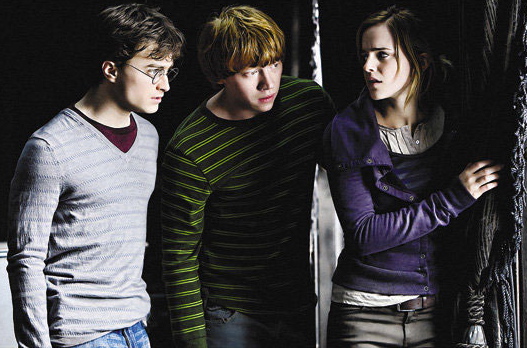 I'm way overdue for a HP movie marathon. I think I've only watched the final film once or twice since it came out on DVD! Yes...way overdue. :) I'm also been craving a reread through the books again lately, but I just did that last summer so I really need to wait a bit and finish some of the unread books on my shelves first.
What are your favorite fall films?
Until next time,