Hi, guys. :) I know it's been a while since I posted. I've been finishing exams (last week), sewing a lot for Christmas, watching Christmas movies, reading, and generally enjoying myself.
I've been listening to Christmas music constantly while I've been sewing or crafting, and I think today alone I must have heard almost every Christmas song in existence. We have two Christmas radio stations, so between those and these CDs, I've had a good variety.
These are my favorite Christmas CDs:
"Frank Sinatra: The Christmas Collection"


I actually only bought this CD this year. At first, I wasn't too sure about it, but now I love it. Frank Sinatra has one of my most favorite voices ever, so it was unlikely that this wouldn't grow on me. :) Out of the 18 songs, there are only about 3 that I don't like. One is this horribly cheesy Sinatra family version of "The Twelve Days of Christmas" that begins: "On the first day of Christmas, we gave our loving dad: a most lovely lavender tie." Seriously. Have you ever giving your dad a lovely lavender tie? Anyway...I love "The Christmas Waltz" and all four of the Sinatra/Bing Crosby duets are lovely. I also love Sinatra's version of "I Heard the Bells on Christmas Day." It's such a wonderful song, but I don't think it's very popular. Which is a shame, because the lyrics are great.
"A Charlie Brown Christmas" soundtrack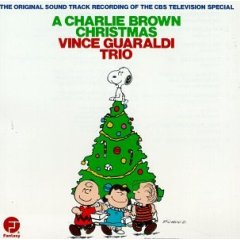 How can you not love this CD? Awesome jazzy music from the classic TV special. :) I love every bit of it. I need to get another Vince Guaraldi Trio CD so I can listen to their music during the whole year instead of just at Christmas!
"Let It Snow, Baby...Let It Reindeer"
Relient K is my favorite band. I usually don't like Christmas music by contemporary Christian artists or groups...it's just weird for me somehow. But I love this album. Everything from the redone, rock-styled classics, to the original RK songs, especially "I Celebrate the Day" and "I Hate Christmas Parties." It's Christmas with an obvious Relient K feel.
"Let It Snow!"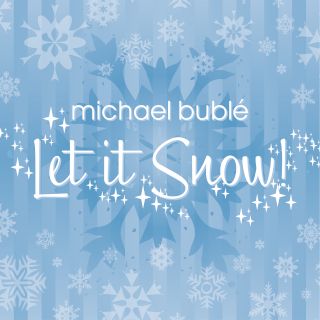 So I only own three songs from this EP (downloaded on MP3), but I've heard them all and they're great. I especially love "Let It Snow, Let It Snow, Let It Snow," "I'll Be Home for Christmas," and "Grown-Up Christmas List"-a song that I used to not like at all.
"White Christmas"
Of course, Bing Crosby is classic Christmas. I really haven't listened to this one much this year, though (he's amazing, but I prefer Sinatra). This CD has a bunch of great songs. And a few okay ones.
"Elvis Christmas"
Or any Elvis Christmas CD, really. I own a couple of them and two of his Christmas records, so I really can't recommend one specific CD. Any Elvis Christmas (or any Elvis at all, for that matter) music is good! :)
There are a few more Christmas songs that I love that I bought on MP3 download this year:
"White Christmas," by the Drifters

I love this! It is so much fun. It's obvious that Elvis modeled his version after this one; they're so similar.
"Christmas/Sarajevo 12/24," by the Trans-Siberian Orchestra
In case you're wondering, my favorite Christmas song is "I'll Be Home for Christmas." My least favorite is "Christmas Shoes" (gag).
I'll be back soon, maybe tomorrow, with some pictures of things I've been making lately!
Until next time,