Last night I finished reading Cara Putman's "Stars in the Night." I loved it! I was so drawn into the story and the authentic feel of it that after reading the book, I honestly felt like I had just watched a lovely classic movie. I really recommend it for classic movie fans or even just those interested in the 1940s war years. It was the perfect combination of suspense, humor, and romance. Here's a quick blurb from the back of the book:

Any other day, attorney Audra Schaeffer might have been flattered by the friendly overtures of Robert Garfield – a real-life movie star. But on the flight from Indianapolis to Hollywood, Audra can think of little else than finding her missing sister. When Audra arrives in the city of glitz, glamour, and stars – and learns her rising-starlet sister has been murdered – all thoughts of romance fly away. Determined to solve the mystery and find justice for her sister, Audra takes a job with the second Hollywood Victory Caravan. Together with the handsome Robert and other stars, she crisscrosses the southern United States by rail in a campaign to sell war bonds. When other mysterious events unfold, Audra realizes that if she doesn't get her emotions back on track where Robert Garfield is concerned, she could be flirting with real danger!
While reading the book, I had certain images in my head of what I thought the characters looked like. And since I love classic movies, and this book revolves around 1940s Hollywood, it was pretty easy to picture movie star types. :) So here's what I came up with.
Audra Shaeffer: Jean Arthur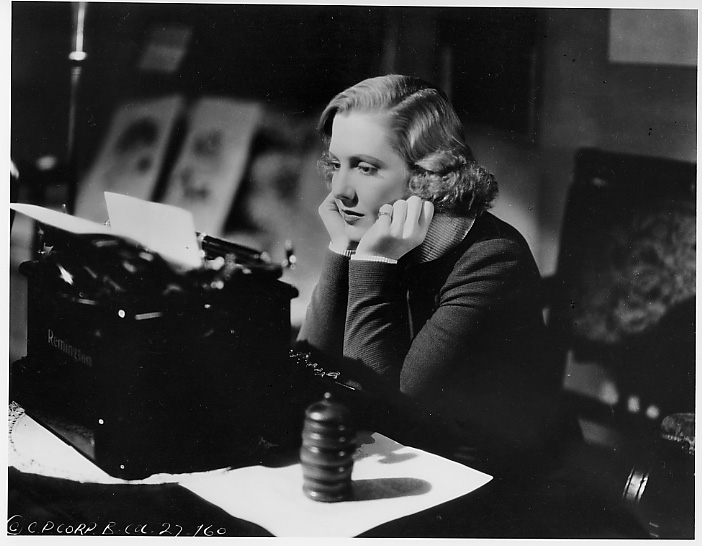 I was really picturing Audra with dark hair, probably because of the girl on the cover. But Jean Arthur has darker hair in some of her movies. I think she's the perfect blend of confidence and vulnerability. She's clever and driven enough to be an attorney, but she's also scarred from things that have happened in her past. I think she would be able to show Audra's grief over her sister really well. And I love Jean Arthur. She's just so cute!
Robert
Garfield: Dennis Morgan
I really like Dennis Morgan, even though he's pretty underrated. Not only is he super handsome (especially in uniform in "Christmas in Connecticut"!), but he seems to have been a genuinely nice guy in Hollywood. Married to one woman his whole life. Put his family first. Never caused any trouble and was easy to work with. (He can also sing, but that's beside the point. :) Maybe all of these things made me associate him with Robert Garfield.
But with Jean Arthur as Audra, her personality might be a little too overwhelming for Dennis Morgan. So I'll give you an alternative to choose, if you'd like. :)
Alternative Robert Garfield: Gregory Peck
Gregory Peck is still mild-mannered, but his stronger personality might balance out with Jean Arthur's a little better. And you know I cannot type a word about Gregory Peck without including this incredibly gorgeous picture of him. Prepare to swoon.


Rosemary Shaeffer- Gloria De Haven

Rosemary reminded me of Gloria De Haven. This is likely mostly because of her part in the movie "Summer Stock."
Lana Garfield- Jean Hagen


When I was reading about Lana, I automatically started to picture her as a cunning, almost cruel version of Jean Hagen's Lina Lamont in "Singin' in the Rain." So insert the blonde hair above into the below picture for Lana Garfield. :)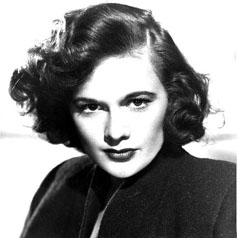 Artie Schmaltz- Sydney Greenstreet

I thought Sydney Greenstreet would be perfect as Artie Schmaltz (what a name!). He seems like a big, jolly guy, but he also has a slightly sinister look about him sometimes. :)
So, this is just how I pictured some of the characters in "Stars in the Night." I went back and looked at
Ruth's casting
, and was shocked at how perfect it was! She did a much better job than me. :) Check it out!
Until next time,